Woman suspected of theft just before she was hit and killed by a car in Glendale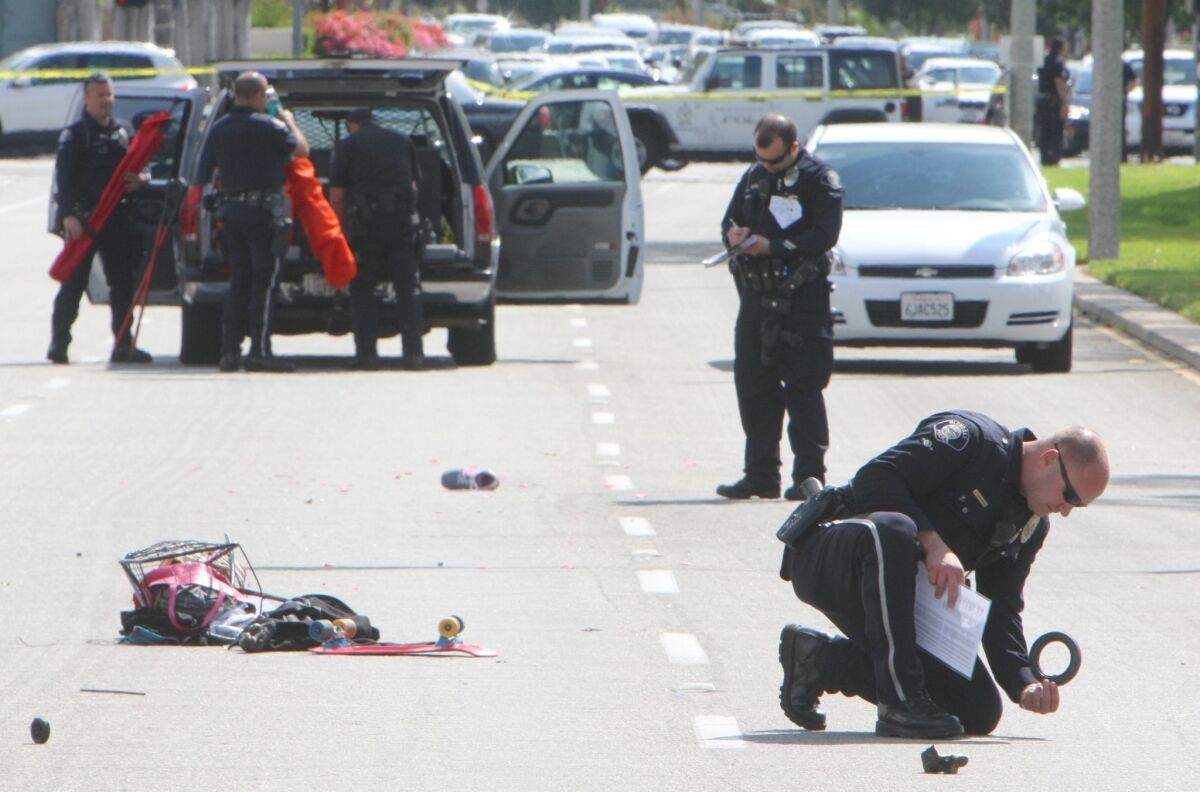 Shortly before she was struck and killed by a car Monday morning, a woman in her 30s was suspected of stealing a cellphone and set of keys from a Glendale business, police said.
The theft victim had set her belongings down at ABC Mailbox Rentals, at Pacific Avenue and Glenoaks Boulevard, before the woman allegedly took the property and fled westbound on Glenoaks, according to Glendale police spokeswoman Tahnee Lightfoot.
The woman was in an unmarked crosswalk less than a block away when she was struck by an oncoming car, authorities said. Police were called to the scene about 10:30 a.m.
Paramedics took the woman to a hospital, where she died.
The 91-year-old driver, who remained at the scene, was not under the influence, Lightfoot said.
Westbound lanes of Glenoaks from Pacific and Kenilworth avenues, which were closed for several hours, reopened about 2:20 p.m.
--
alene.tchekmedyian@latimes.com
Twitter: @atchek
--
ALSO
County commissioners hear from both sides in debate over Hindenburg Park sign
Glendale residents join rally at Azerbaijani Consulate after deaths of ethnic Armenians overseas
Man killed in 7-car crash on Golden State (5) Freeway in Glendale
---