Glendale city manager objected to Rockhaven's historic designation, citing concern for developers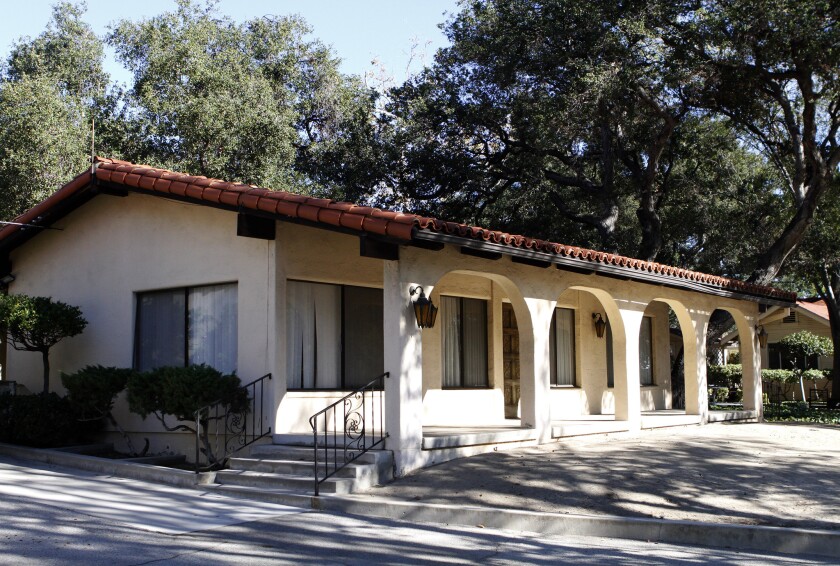 More than a month before the State Historic Resources Commission agreed to list the former Rockhaven Sanitarium in Montrose on the state register of historic places, Glendale's city manager sent a letter to the state historic preservation officer objecting to the property's listing.
City Manager Scott Ochoa attributed the city's objection directly to the city's concern for developers, according to his Feb. 29 letter to Julianne Polanco, state historic preservation officer.
NEWSLETTER: Stay up to date with what's going on in the 818 >>
"Our decision to not support the pending National Register nomination reflects only our concern that some developers may be — needlessly, we recognize — apprehensive about buying a listed property," Ochoa wrote.
His letter also noted that city officials are aware of "the historical importance of Rockhaven" and that the city is working to find a buyer "who will have the vision and resources to commit to both a full rehabilitation of the historic buildings and landscape, and the reinvigoration of the site through a new and appropriate use."
Reached by phone on Thursday, Ochoa said the city has always intended to see Rockhaven listed on the register of historic places, but wanted to secure its place on the list after the property's restoration was complete.
Now that the site is listed on the register, future upgrades could potentially entail more "complex and expensive" restoration work, Ochoa said.
"We felt it most prudent to do the adaptive reuse work first," he said. "We believe we could do a good and faithful job before doing the historical preservation."
Despite the objection, the Friends of Rockhaven secured the nomination on April 18 with a unanimous vote by members of the State Historic Resources Commission.
The commission's approval will go before the keeper of the National Register for consideration in listing the property on the National Register of Historic Places in the coming weeks.
Rockhaven opened in 1923 under the supervision of psychiatric nurse Agnes Richards, becoming one of the state's first private mental institutions.
The facility served only women, including some Hollywood stars.
The institution closed in 2006, and the city purchased the property in 2008 for about $8.25 million, saving Rockhaven from being demolished and becoming a senior housing project.
Now, the city is preparing to weigh two proposals for the site.
One would convert Rockhaven into a boutique retail center. Another would reopen the site as a mental health facility.
--
Kelly Corrigan, kelly.corrigan@latimes.com
Twitter: @kellymcorrigan
--
ALSO:
Tens of thousands rally in Los Angeles to commemorate Armenian genocide
Taste of Downtown Glendale set to return to Brand Boulevard next Wednesday
---