Candidates for GCC board of trustees disclose campaign finances
Yvette Vartanian Davis is running for a seat on the Glendale Community College board of trustees to represent District 4.
(Courtesy of Yvette Vartanian Davis)
Victor Garcia, Jr., is one of three candidates running to represent District 4 on the Glendale Community College board of trustees.
(Courtesy of Victor Garcia, Jr.)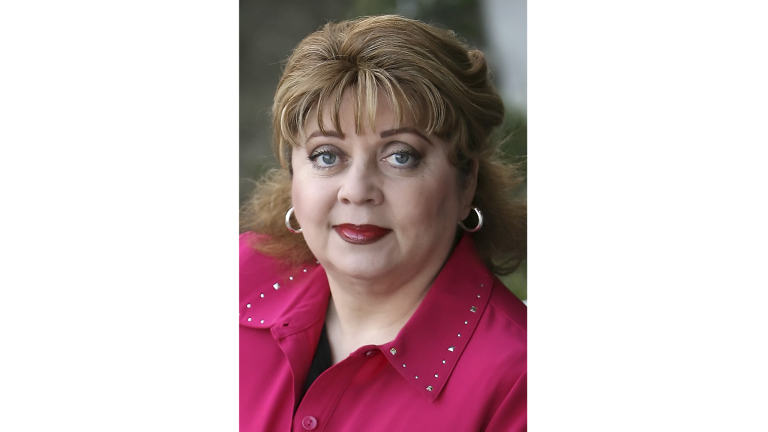 Glendale College Board of Trustee candidate Armine Hacopian, who is running in District 3.
(Roger Wilson / Glendale News-Press)
Ann Ransford, Glendale College board of trustees candidate for District 2.
(Roger Wilson / Glendale News-Press)
Rondi Werner is one of three candidates running for a seat to represent District 4 on the Glendale Community College Board of Trustees.
(Courtesy of Rondi Werner)
In the race for a seat on the Glendale Community College board of trustees, three candidates are competing for a seat to represent District 4 in the college's first district-based election.
Two of those candidates — Yvette Vartanian Davis and Rondi Werner — are nearly head-to-head in what they have raised and spent on their campaigns, so far, according to the most recent campaign disclosure statements.
District 4 represents all Glendale neighborhoods south of East Colorado Street, including Adams Hill.
Join the conversation on Facebook >>
Between this past January through Feb. 18, Davis raised nearly $6,000, including $3,450 in contributions and a $2,500 loan to herself.
Davis spent slightly more than $1,000 combined on a campaign consultant and mailers.
To get out the vote, she said she's attended meet-and-greets and knocked on residents' doors, where she's discussed investing in more programs at Glendale Community College that will lead students directly into careers, such as a robust, two-year auto-shop program.
Although Davis' own path as a student took her from Glendale Community College to USC, she recognizes that "not everybody wants to do four-year universities," she said. "I'm getting a lot of passionate responses about that."
Also through mid-February, Werner received $4,800 in contributions and spent nearly $1,000 on campaign literature.
She's been meeting residents face to face and talking with them about their desire for high-quality, affordable public education. She's also discussed plans surrounding the Garfield campus, which is located in District 4 and offers many adult education programs.
The current board of trustees, flush with a $325-million facilities bond voters passed in November, agreed last month to issue the first $122 million of it, and the board also agreed to explore purchasing property near the Garfield campus.
"I've been talking to some of the constituents about that, letting them know they're planning to expand that campus," Werner said.
She said the bond and recent news that Glendale Community College received full accreditation contributes to "a really exciting time for the college." Her experience as a construction contract administrator at a time when officials are planning to purchase and develop property is "vital at this particular time," she added.
Another District 4 candidate, Victor Garcia, Jr., said he filed paperwork confirming he would not spend or receive more than $2,000 in contributions for his campaign.
While he's spent about $200 on campaign literature, Garcia has been more focused on meeting residents in person, particularly Glendale's Latino community.
"I want to show that in a very real way, we're here," Garcia said, adding that "talking to people in their homes" is key because he anticipates residents will spread news of Garcia's candidacy by word of mouth when they talk to their children or neighbors.
Garcia, a current UC Santa Barbara senior, said he wants the Glendale Unified school board and college board of trustees to work more closely together to serve local students.
"We're sister boards, and the reality is, we need to be a lot more integrated," Garcia said.
He's also not afraid to discuss the "negative perception" that local high school students have of Glendale Community College.
"When it comes to issues like that, we need to address them head on," Garcia said.
Elsewhere, two incumbents are running without opposition in Districts 2 and 3.
District 2, where current board member Ann Ransford is running unopposed, sweeps from just south of Honolulu Avenue in Montrose and east to Scholl Canyon.
She's reported about $70 in contributions but had not spent any funds through Feb. 18.
Fellow incumbent Armine Hacopian, who is running to represent District 3 — encompassing much of northwest Glendale — filed paperwork stating she anticipates raising less than $2,000 and does not expect to spend more than that on her campaign.
--
Kelly Corrigan, kelly.corrigan@latimes.com
Twitter: @kellymcorrigan
---