Glendale's new social-media campaign encourages diners, revelers to #MeetMeOnBrand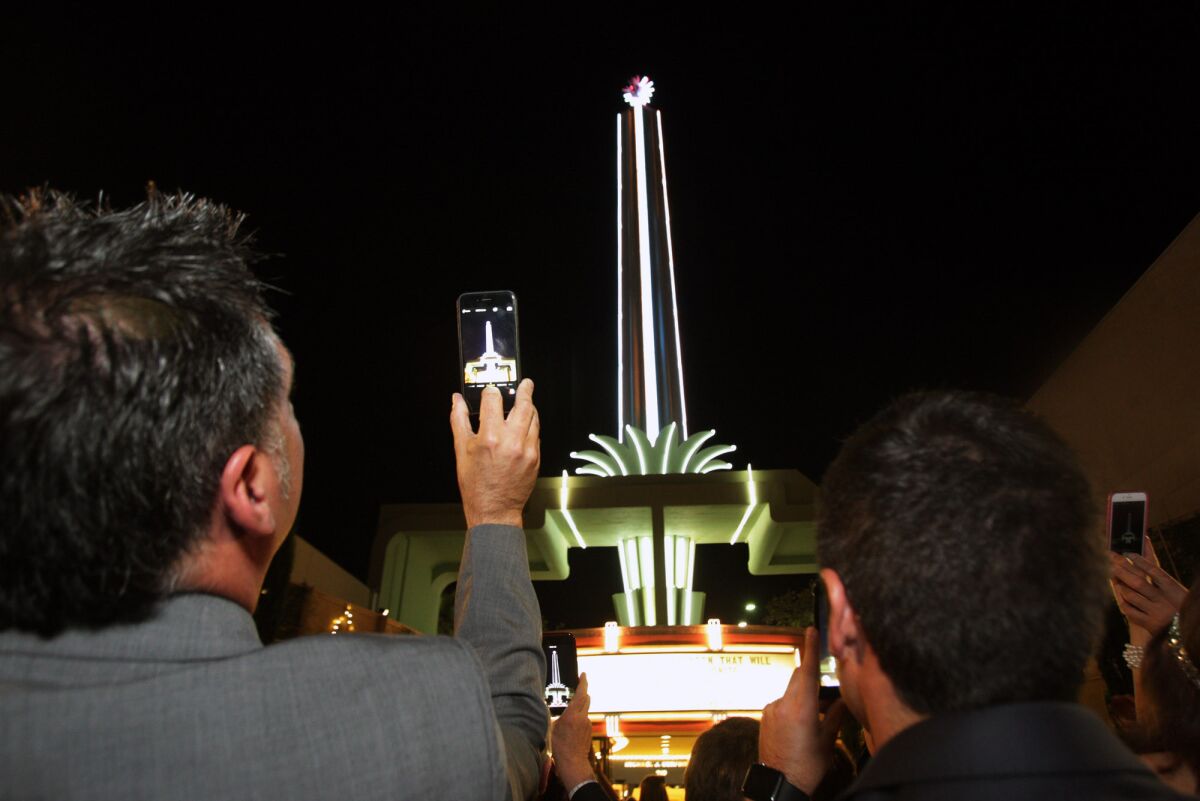 The city has launched a new social-media campaign that encourages people to share their nightlife experiences on Brand Boulevard.
Incorporating the hashtag #meetmeonbrand on social-media outlets is the latest effort toward trying to label the main downtown corridor as part of an 18-hour city.
NEWSLETTER: Stay up to date with what's going on in the 818 >>
One of the goals is for patrons to give other people ideas about what to enjoy downtown, said Jennifer McClain, the city's principal economic development officer.
"We're hoping folks will take pictures when they're out eating at Eden Burger, for example, or at the Alex Theatre," she said. "It's just another way for the city to support all of the wonderful additions and long-standing businesses that are on Brand."
The website meetmeonbrand.com was also recently launched and is a catch-all of downtown happenings, from stores to eateries and anything else there is to do downtown.
Elissa Glickman, chief executive of Glendale Arts, which oversees the Alex Theatre, is an early champion of the campaign.
Using the hashtag is just another way to brand downtown businesses, she said.
"It's something that ties economic development with the actual people who are developing the economy," Glickman said in a phone interview.
To remind bar patrons to let people know where they are, "Meet Me on Brand" cocktail napkins have started being distributed at downtown watering holes, McClain said.
In coming months, the city will start filming short videos of activities downtown and posting them on social media as part of the campaign, she said.
--
Arin Mikailian, arin.mikailian@latimes.com
Twitter: @ArinMikailian
--
ALSO:
City Council decides not to contribute funds for Glendale's 2017 Rose Parade float
Montrose Brew Fest set for Sunday
Glendale police arrest six in series of local prostitution stings