There are about 50 new signs hanging around town, but they don't display parking restrictions or street sweeping days — instead, they encourage people to walk.
Dubbed "wayfinding signs," the signage along local sidewalks serves two purposes: they contain health tips and point in the direction of local landmarks such as the Glendale Galleria and the Americana at Brand.
"We're thinking they'd be helpful for visitors, people who may not necessarily be familiar with all the sights and attractions here in town, and residents may find a hidden jewel in their neighborhood," said Juan Gonzalez, neighborhood services supervisor for the city.
Some of those secret gems include Casa Adobe and Chess Park, he said.
Join the conversation on Facebook >>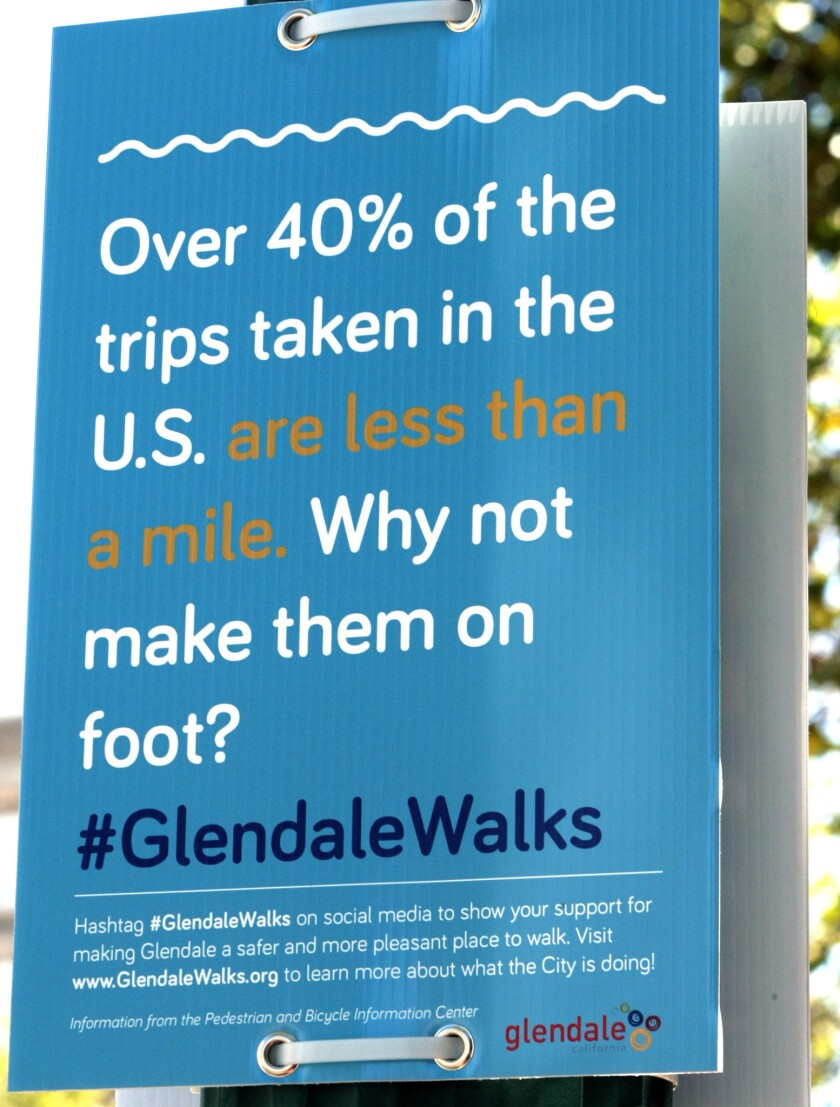 As for health tips, one of the signs states that doctors recommend walking 6,000 steps a day to improve one's health and 10,000 a day to lose weight.
There's also a social-media campaign as part of the program. Pedestrians are encouraged to snap selfies of themselves with a wayfinding sign in the shot and share the pictures on social media with the hashtag #GlendaleWalks.
The wayfinding signs, however, are temporary and will only be up for a few months.
They serve another purpose and that's outreach as the city gears up for another round of soliciting public feedback this fall for the development of a pedestrian master plan, said Justin Robertson, a planning assistant with the Community Development Department.
The city received nearly $3 million in grant funding to develop a plan that analyzes local streets and comes up with recommendations on how to improve pedestrian safety.
For more information about local pedestrian issues, visit GlendaleWalks.org.
--
Arin Mikailian, arin.mikailian@latimes.com
Twitter: @ArinMikailian
---