Sneak peek offered before long-awaited grand opening of relocated Museum of Neon Art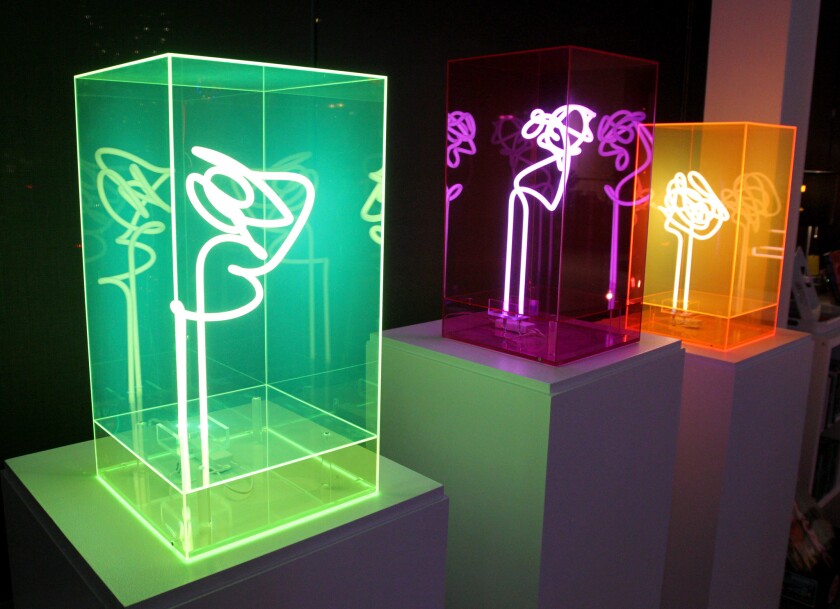 After several years of waiting and preparation, the Museum of Neon Art on Brand Boulevard is hosting sneak peeks of a lobby display later this week with hopes of a grand opening later this month.
Upon entering the lobby, visitors will encounter a grouping of neon wall clocks originating from the Southland. The collection is aptly titled "It's About Time," since it took the museum four years to get up and running after relocating from Downtown Los Angeles.
"It's a little bit of an inside joke," said executive director Kim Koga, referring to patient neon art fans.
The clocks come from the private collections of Curtis Stimpson, Larry Albright and Eric Evavold.
A series of enlarged photos taken by Glenn B. Ward of Glendale storefronts and their neon signs taken between the 1940s and 1970s are also part of the exhibit.
Back then, neon was the medium of choice for signage, Koga said.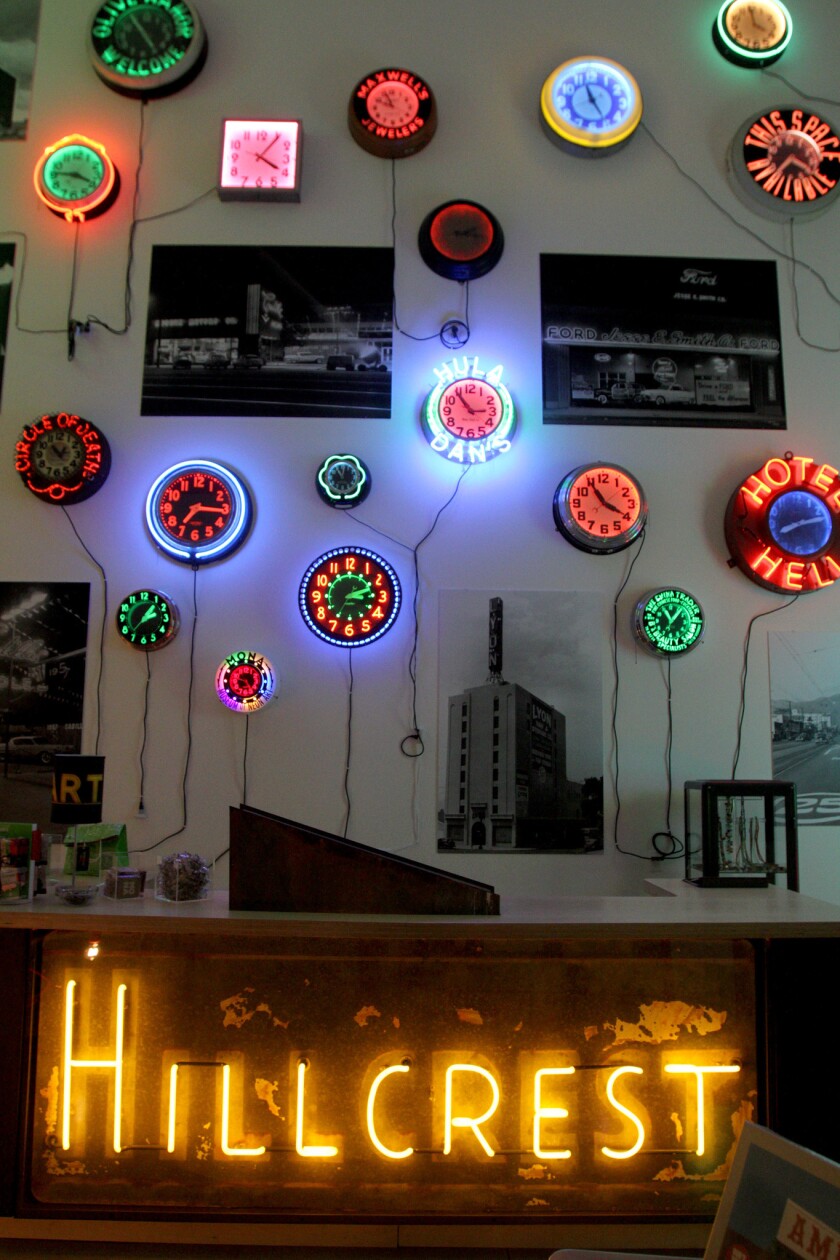 "I think the old timers will maybe recognize some things and younger people can enjoy the neon because it was outstanding in its heyday. The images of cars are cool also," she said.
The museum's gift shop is also open during the preview and carries T-shirts, books about neon art history and other items.
The preview hours this weekend are noon to 5 p.m. on Friday, 10 a.m. to 7 p.m. on Saturday and noon to 5 p.m. on Sunday.
Koga said a rear gallery exhibit is set to open sometime around mid-December, with the grand opening for the museum expected in late January.
The first exhibit to be on display there will be "Illuminations" and feature neon and kinetic art by a dozen artists.
A classroom where people can take neon art workshops is planned to open sometime in 2016, Koga said.
The museum's entrance is located on the western side of the building, which sits in the middle of a new pedestrian paseo built by the city of Glendale.
The walkway features seating, drought tolerant trees and outdoor neon art, most notably an illuminated Clayton Plumbers sign, which formerly belonged to a plumbing business in Westwood.
The paseo links Brand Boulevard to Central Park, the Glendale Central Library and the Adult Recreation Center.
Cindy Cleary, director of the library, arts and culture department for the city, said she looks forward to collaborating with the new museum, especially when the major Central Library renovation project is completed in 2017.
"I'm looking forward to partnering with [the Museum of Neon Art]," she said. "In my humble opinion, the arts really contribute to the quality of life in any community."
The Museum of Neon Art is located at 216 S. Brand Blvd.
--
Arin Mikailian, arin.mikailian@latimes.com
Twitter: @ArinMikailian
---