Soldier from Glendale killed in crash while serving in Iraq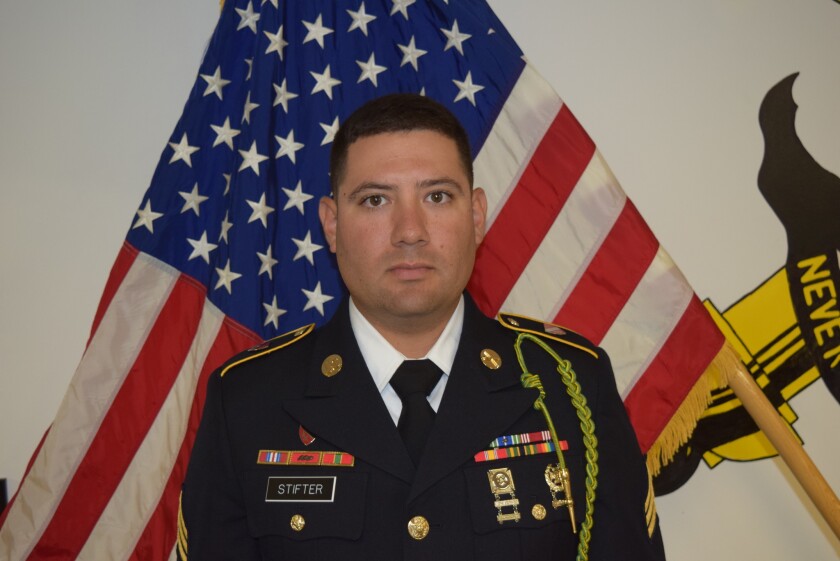 An Army sergeant from Glendale serving in Iraq was killed last week in a rollover accident, Army and Department of Defense officials said.
Sgt. Joseph F. Stifter, 30, suffered fatal injuries when his armored vehicle rolled over at Al Asad Airbase in Al Anbar Province, Iraq, the Department of Defense confirmed Friday.
NEWSLETTER: Get the latest 818 headlines straight to your inbox >>
A spokeswoman with the 1st Infantry Division said other people were injured in the crash, and the incident is under investigation.
Stifter was a field artillery cannon crew member with the 1st Infantry Division deployed in support of Operation Inherent Resolve, officials said in a statement from the Army's 1st Infantry Division.
"Sgt. Stifter was an exceptional soldier and leader in our battalion," said Col. Miles Brown, commander of the 2nd ABCT, in the statement. "We are deeply saddened by the loss of a member of the 'Dagger' family. The thoughts and prayers of the entire Dagger brigade go to his family and friends during this difficult time. His memory will forever remain with those who served with him."
Stifter joined the Army in May 2011 and moved to Fort Riley, Kan., in January 2012. He was deployed to Iraq with his unit in October, according to Army officials.
Stifter received three Army Commendation medals, the Army Good Conduct Medal, the National Defense Service Medal and the Combat Action Badge.
He is survived by his wife, daughter, mother and father, according to the Army statement.
---