Glendale City Golf Championship still growing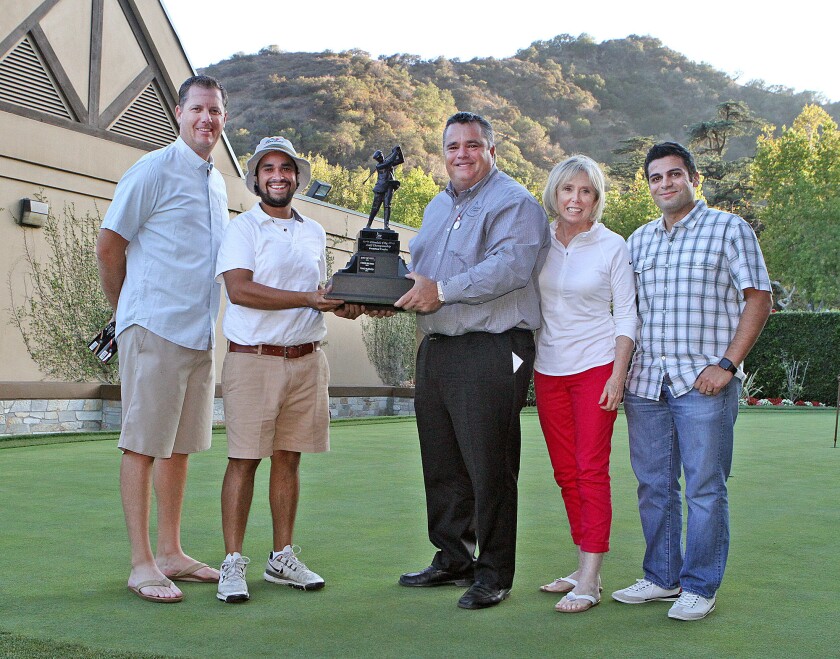 Entering its fifth year, the Glendale City Golf Championship remains a bit of a work in progress.
The two-day tournament began in 2012 and has continued to attract players from across California and neighboring states.
About 100 participants will take part in the championship, which begins Thursday. The event benefits the Glendale Parks and Open Space Foundation, a non-profit organization.
"We'll have around 100 players on hand, but we'd like to see the number grow to about 150 or so," said Rick Dinger, the tournament's chairman. "We feel like these are two of the best venues in the area and the players get to compete against other top-flight players.
"Also, we are raising money for a good cause for the city parks and recreation. There are always good things when you are competing in a city golf event."
The championship, sponsored by Trusted Choice, will start with a qualifying round at 8 a.m. Thursday at Scholl Canyon Golf Course, a par-60 venue. The qualifier will feature four flights based on the low index of the past 12 months.
The top 16 in the championship flight and the low eight in each of the other three flights (Verdugo, Brand and Deukmejian) will advance to the championship rounds, which will be held at 1 p.m. Monday at the par-71 Oakmont Country Club.
Golfers of all ages and abilities are invited to compete, though they must have a maximum handicap of 16.
Ryan Miranda, a St. Francis High graduate who played at Glendale Community College, carded an even-par 72 to win the tournament's championship flight by three strokes over Fidel Rodriguez last year.
Vince De Pinto, a former St. Francis standout, captured the event by one stroke over Miranda and Brandon Shin in 2014. Jon Levitt and Chris Russo won the event in 2012 and 2013, respectively.
"The challenge on a short course like Scholl is to hit the ball straight and the green can always be a little more trickier," Dinger said. "When you get to Oakmont, you'll be playing off the back tees at around 7,000 yards, so you'll have to be a lot stronger coming off the tee."
Eric Means, a San Marino resident, will make his first appearance in the event. Means is a junior on the San Marino High boys' golf team.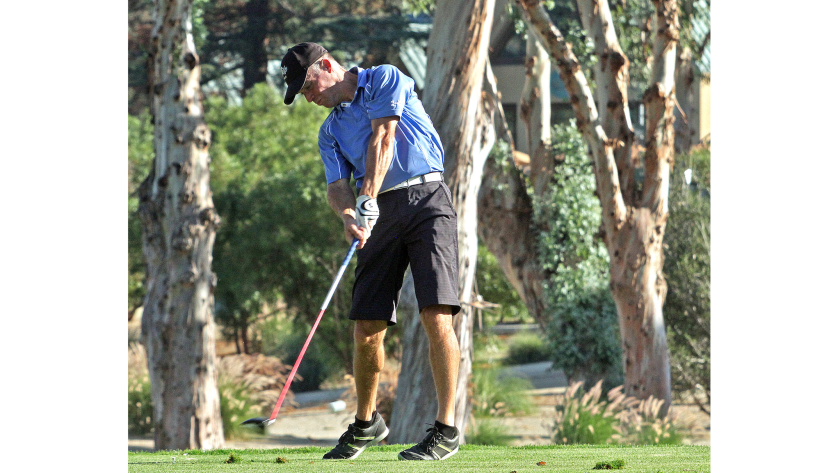 "I'm looking forward to playing in it," said Means, who will compete in the championship flight. "My dad told me about it and I thought it would be fun to play in and meet some new people.
"I'm a member at Oakmont and you always have to hit your drives straight and have your irons working."
Justin Mooney, an Oakmont member, took the Deukmejian flight last year by one stroke. Jerry Piro, a Glendale resident, captured the Verdugo flight by two strokes. In the Brand flight, Steven Garcia edged Jason Camago in a one-hole playoff.
Mooney, who will compete in the tournament for the second straight year, will participate in the championship or Deukmejian flight.
"It's the kind of event that's fun to support and it's getting better outreach," said Mooney, a La Crescenta resident. "Oakmont challenges every part of your game and the greens are pretty hard to read."
---