OC Animal Care searching for new leader after director resigns amid controversy
Orange County Animal Care will soon begin searching for a new leader after its director resigned on Christmas Eve following months of controversy.
Mike Kaviani, who served as director since August 2018, said he left his position because he wasn't able to implement important programs quickly enough due to the lethargy of county government.
"It's too slow," Kaviani said of the county. "I have loads of admiration for who I considered my bosses when I was there. I don't believe we differ in the vision of what OCAC should be. We differed in the urgency that I think needed to be demonstrated in making that a reality."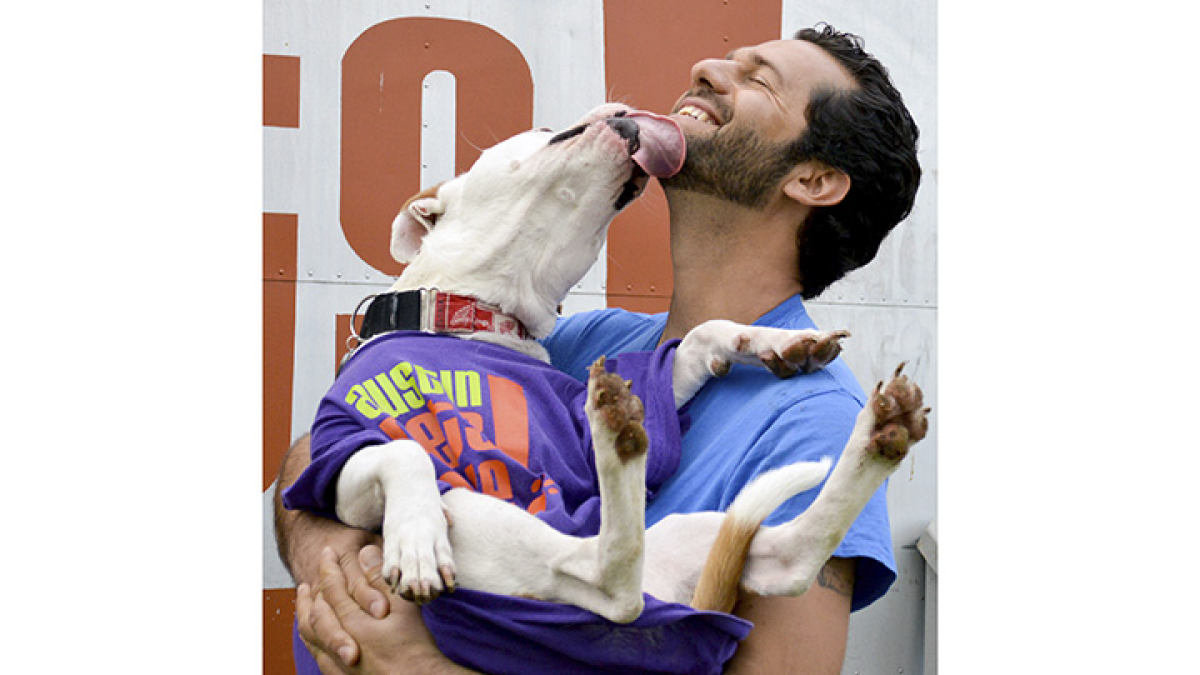 Kaviani's resignation came a month after a CBS Los Angeles investigation by David Goldstein revealed that OC Animal Care withheld the dog bite histories of dozens of adopted dogs.
Some owners were attacked by the pets. The CBS report also cited records that showed the shelter "drugged" some dogs with the anti-depressant Trazodone.
Kaviani's comments to CBS were controversial.
"When you're dating, on the first date do you say all the things that you're really trying to work on as a human being?" Kaviani told CBS. "No, you're not airing that on the first date. Are you lying about that? Absolutely not."
In September, a cease and desist letter sent to the shelter also caused controversy when the animal activists behind it alleged that administrators were "abandoning" un-adopted kittens and cats by releasing them back into the streets.
Kaviani said during a recent interview that both issues "absolutely did not" play a role in his resignation. He left for the role of chief program officer with national nonprofit Dogs Playing for Life.
"There will always be external concern; that is not uncommon in animal welfare," Kaviani said. "That had absolutely nothing to do with my decision. Any time there [are] external concerns, the best thing an organization can do is just lead by example and demonstrate that they are running a transparent and highly successful organization."
When asked whether the CBS report or cease and desist letter contributed to Kaviani's resignation, OC Animal Care spokeswoman Jessica Novillo said through email that "OCAC and its practices are guided by the department's Strategic Plan which was developed and adopted in early 2018 prior to Mr. Kaviani assuming the role of director."
Kaviani came to OC Animal Care amid years of turmoil. The agency had been criticized by a scathing 2015 grand jury report and animal activists for its treatment of animals in its care.
As part of a strategic plan that it developed in order to rectify years of ineptitude, the agency in 2018 opened a new, $35-million shelter at the former Marine Corps Air Station in Tustin, replacing an outdated facility built in 1941.
"I think we are really in this exciting new chapter for OC Animal Care," Kaviani told TimesOC at the time. "I know this sounds corny, but I see no reason why we can't be the best shelter in the country."
Sharon Logan, one of the local animal activists behind the cease and desist letter, said she believes Kaviani's resignation was related to issues with his leadership and the CBS investigation.
"The facts had been coming out regarding Kaviani and his lack of leadership and inability to effectively lead OCAC shelter employees at OC Animal Care for months," Logan said.
Andi Bernard, who is serving as the interim director, said OC Animal Care will begin its search for a new director in the coming weeks.
Bernard's position as the human resources manager for Orange County Community Resources includes responsibility for a number of county programs, including OC Animal Care.
"For us, it's business as usual," Bernard said. "We did have a change in leadership but that doesn't mean we have got a change in direction... Our priorities continue to be the public safety of our community and animal welfare."
---
All the latest on Orange County from Orange County.
Get our free TimesOC newsletter.
You may occasionally receive promotional content from the Daily Pilot.