D.A. clears officers who shot at burglary suspect 29 times
Good morning. It's Wednesday, Sept. 6. I'm Carol Cormaci, bringing you this week's TimesOC newsletter with a look at the latest local news and events.
Faced with a suspected burglar holed up a Costa Mesa business who, according to an investigation, was becoming "increasingly aggressive" and eventually pointed a bolt-action rifle through a window at them, three police officers themselves took aim, shooting a total of 29 rounds at the man.
The incident, which took place July 13, 2022 at Advanced Marine Services on Newport Boulevard, generated a report issued recently by the O.C. district attorney's office that found Sgt. Bang Le and officers Jake Jacobi and Oscar Nicolas had acted in self-defense when they shot 35-year-old Hugo Standley Vargas.
An alarm had tipped off police there had been a break-in of the business, according to this story by my colleague Sara Cardine, who reported the D.A.'s decision for the Daily Pilot this week. When they got to the shipyard, they could see through the window that Vargas was rummaging through the front office with an 8- to 10-inch knife in hand.
According to the investigation, he ignored their commands to drop the weapon. They tried unsuccessfully to coax the man out of the building. Vargas stepped deeper into the interior of the building for a time, then reappeared with a bolt-action rifle in hand and pointed it out a broken window pane toward the officers.
That, according to Cardine's story, is when "Le discharged his CMPD-issued Sig Sauer 9-millimeter pistol, firing it 11 times. Jacobi also fired his gun 11 times, while Nicolas discharged seven shots."
None of the 29 shots killed Vargas, but he was wounded and paralyzed on one side of his body when he was delivered to UC Irvine Medical Center for treatment.
While the officers were absolved of any wrongdoing, Vargas agreed to a plea deal for his role in the fracas. Prosecutors determined the rifle he aimed at the officers was unloaded and belonged to the owner of the business.
"A sentence of three years in prison was suspended by the court, pending successful completion of three years of formal probation, court records indicate," Cardine reports.
MORE NEWS
• Cook's Corner in Trabuco Canyon, the site of the Aug. 23 mass shooting that claimed the lives of three and injured six others, reopened on Friday. L.A. Times reporters Brittny Mejia and Gabriel San Román wrote in their story about the reopening that by 11 a.m. Friday motorcycles were line up in the restaurant's parking lot and by noon dozens of customers had arrived to support Cook's Corner. Nearby, a parking lot memorial reminded visitors of those whose lives were lost.
• Under a recently amended ordinance, a Laguna Beach resident can report a dog to the city only if it barks nonstop for 30 minutes or intermittently for 60 minutes over a 24-hour period. This amendment is not sitting well with some people, according to this story by L.A. Times staff writer Hannah Fry, who reports officials have not yet outlined the specific evidence or documentation residents will need to prove a dog's barking has risen to the level of a violation. Jim Beres, a Laguna Beach Police Department administrator who oversees animal control, said at a recent City Council meeting the change is going to make it "much more difficult to prove a code violation."
• Orange County firefighters have raised $120,000 to help 17 fellow firefighters in Maui who lost their homes in the wildfires there, a fire captain told City News Service last week. Anyone who wants to contribute to the relief fund can make checks payable to the Orange County Fire Authority Benevolent Assn., or OCFABA, and reference the Maui Firefighter Trust. Credit card donations can be made here or donations can be made in person at the association's office at 1 Fire Authority Road or by calling (714) 573-6240. All of the donations go to the firefighters who lost their homes, officials said.
PUBLIC SAFETY & COURTS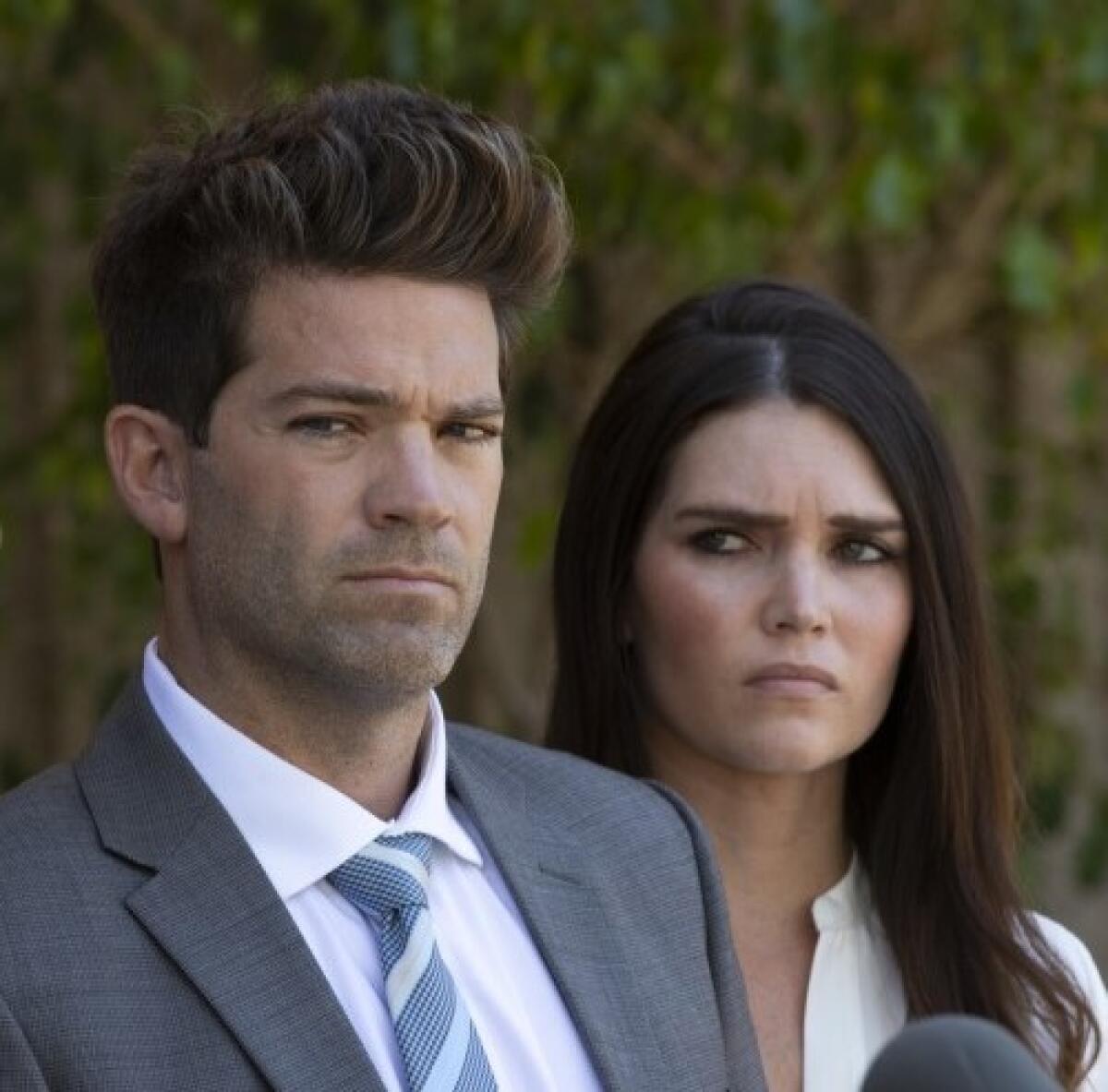 • Prosecutors were dealt another legal setback in the case against a Newport Beach hand surgeon and his girlfriend when an Orange County Superior Court judge granted a motion last week to dismiss charges alleging they drugged a woman. Orange County Superior Court Judge Michael Leversen, however, gave prosecutors with the attorney general's office 10 days to refile charges against Dr. Grant Robicheaux, who turned 43 on Monday, and Cerissa Riley, 36.
• A 28-year-old man was charged Tuesday with fatally shooting a victim in Brea on Aug. 30. Sidney Bararchie Clarke was charged with murder with a sentencing enhancement for the discharge of a firearm causing death. The crime took place at about 7:30 p.m. at the Raintree apartments complex on North Tamarack Avenue. The name of the victim, who was found dead at the scene, was not released by police.
• Irvine-based attorney Shawn Michael Dickerson was disbarred late last month for misappropriating about $609,000 from several clients, the state Bar reported. Dickerson was ordered to pay $436,567.32 plus 10% interest over the past five years to one former client and $173,180.39 plus 10% interest over the past seven years to another.
• State Sen. Dave Min (D-Irvine) pleaded no contest to misdemeanor drinking and driving in Northern California on May 2 and was sentenced to three years probation. Min, who is running for Congress, entered his plea on Aug. 29 in Sacramento County Superior Court. He was sentenced to two days in jail, three months in a first offender program and placed on three years of informal probation, according to Shelly Orio, a public information officer for the Sacramento County district attorney's office.
BUSINESS BUZZ
• After 48 years serving customers in Laguna Beach, the Stand Natural Foods outdoor cafe has closed. Financial factors have made it difficult for current owner Alizabeth Arciniaga to keep the business, set in a barn-like property on Thalia Street, open. According to this story by my colleague Andrew Turner, Arciniaga's hopes for a long-term lease went unanswered, and the rising cost of organic food contributed to the challenges of making ends meet.
LIFE & LEISURE
• Knott's Berry Farm, marking the 50th anniversary of its horror-themed Knott's Scary Farm, is moving ahead with its plan to sell "no-boo" necklaces for $14.99 at most park shops, offering attendees during the Halloween season a chance to avoid a terror-filled evening at the Buena Park attraction.
• A grassroots Facebook group "I grew up in Newport Beach BEFORE it was The OC," was set up in 2010 and now boasts 22,600 members. My Daily Pilot colleague Lilly Nguyen spoke to a few of them for this feature story, which, among other things, recounts the way the group has banded together to hold fundraisers for causes that are important to its members.
• This month OC Public Libraries is celebrating Library Card Sign-Up Month with a photo campaign. New and existing library card holders can share a photo with their library cards, tag @ocpubliclibraries and be featured on their respective social media challengers. Participants are entered to win a prize at the end of the month.
SPORTS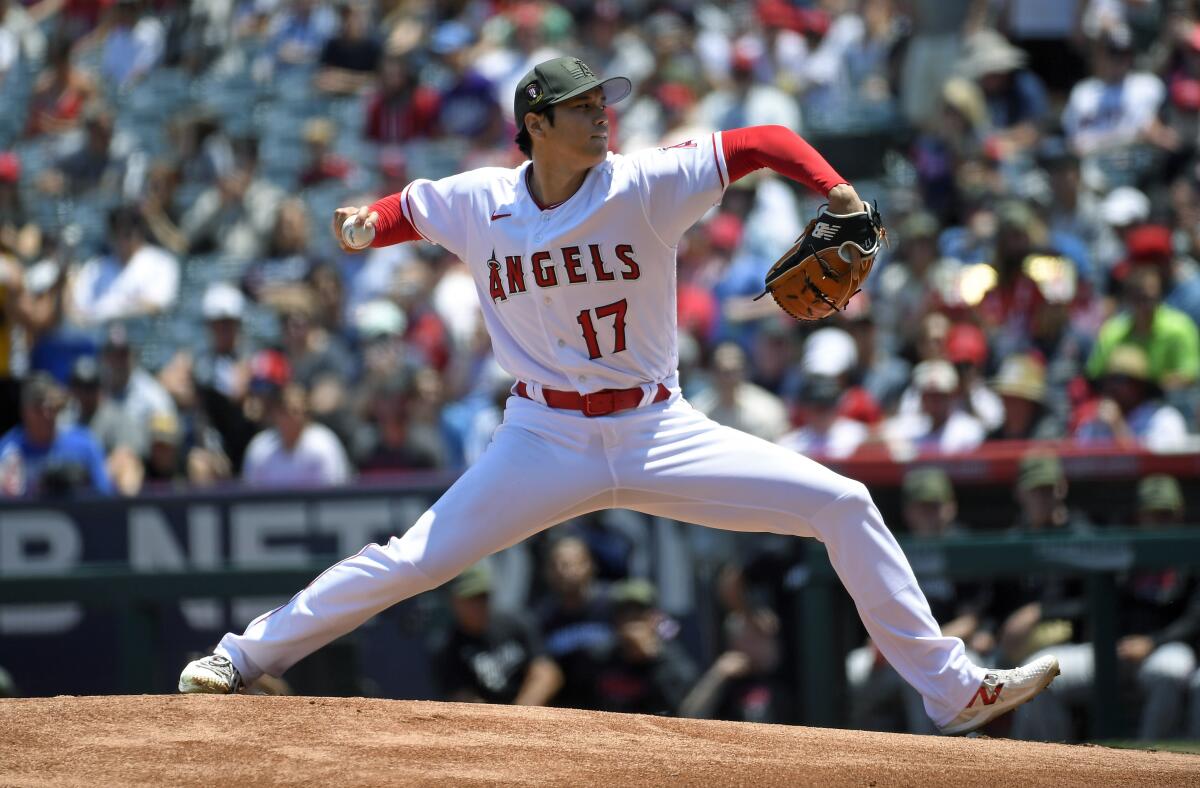 • Injured Angels two-way start Shohei Ohtani was scratched from the team's starting lineup against the Baltimore Orioles Monday because of right oblique tightness, the Angels announced, and tests were scheduled. Angels manager Phil Nevin wouldn't speculate on whether Ohtani's oblique issue could keep him out of the final 24 games of the regular season, according to this L.A. Times story. "We're gonna run some tests on him in the morning and see where he's at," Nevin said after the Angels' 6-3 loss Monday. "He's pretty sore today." Meanwhile, Times' columnist Bill Shaikin writes, "Alas, the Angels are done, a full month before the season is done."
CALENDAR THIS
• Vocalist, cabaret artist and disabilities advocate Marleena Barber will be featured in "A Million Dreams," a Sept. 8 performance at Segerstrom Center for the Arts' Samueli Theater in Costa Mesa. Barber will bring her personal story to life in a song and spoken word concert benefiting the arts nonprofit's Studio D, which provides music, dance and theater education for children and adults with disabilities. Admission costs $100 to $150 and includes a 6:30 p.m. reception with wine and light bites and a post-performance meet-and-greet with the cast. Sponsorship opportunities are also available. For tickets, visit scfta.org/events/2023/a-million-dreams.
• The Huntington Beach Academy for the Performing Arts will be doing four showings of Peter Shaffer's "Black Comedy" on Sept. 7 through the 10th in its APA Studio Theater. All tickets will include meals catered by Love at First Bite Catering. Evening performances Thursday through Saturday will begin with dinner at 6 p.m. with a Sunday matinee of 1 p.m. The show will begin an hour later. Tickets are $45. For more information or to purchase tickets, visit hbapa.org/see.
• The Original Lobster Festival will take place this Friday through Sunday at the Fountain Valley Sports Park. Fresh Maine lobster, dancing, carnival rides, games and more. Free parking. Advanced tickets can be purchased here. The park is located at 16400 Brookhurst St.
• Cruisin' for a Cure returns to the OC Fair & Event Center this Saturday. Display of an estimated 3,500 custom cars, foods, kids activities to raise funds to go toward prostate cancer awareness. Free prostate cancer screenings via simple blood samplings will be available. Starts at 6 a.m. and runs through 4 p.m. OC Fair & Event Center, 88 Fair Drive, Costa Mesa. Admission is $17. Children under 12 are admitted free. Parking is $10. If you'd like to register your own custom car for the event, go here.
KEEP IN TOUCH
Thank you for reading today's newsletter. If you have a memory or story about Orange County, I would love to read and share it in this space. Please try to keep your submission to 100 words or less and include your name and current city of residence.
I appreciate your help in making this the best newsletter it can be. Please send news tips, your memory of life in O.C. (photos welcome!) or comments to carol.cormaci@latimes.com.
All the latest on Orange County from Orange County.
Get our free TimesOC newsletter.
You may occasionally receive promotional content from the Daily Pilot.