Latest Headlines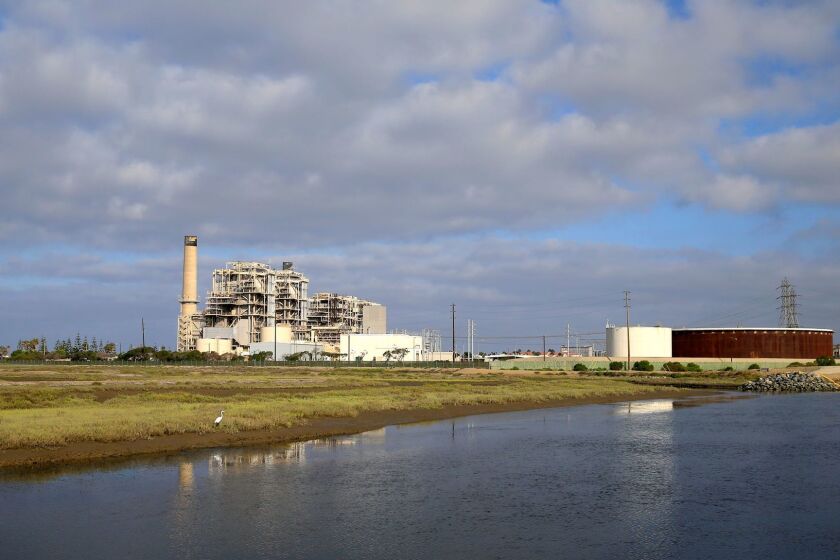 The California Public Utilities Commission last week approved extending the operational life of an AES power plant in Huntington Beach for up to three additional years. The matter next goes to State Water Resources Control Board for consideration.
A ceremony at Huntington Beach Pier Plaza recognized local veterans who served their country and the annual classic car show raised funds for local programs for veterans.
Seabridge Villas, located near the intersection of Beach Boulevard and Adams Avenue, has installed license plate reading cameras to document the comings and goings at the condominium complex, which is home to 344 residents.

A proposed five-year agreement would allow Visit Huntington Beach — the local tourism bureau, which leases the International Surfing Museum property at 411 Olive Ave. from the city — to sublease the site to the San Clemente-based Surfing Heritage and Culture Center.

Alan Stringer, 40, said he was going for a hike Sunday but did not return, according to the Inyo County Sheriff's Office. Deputies were notified he was missing Monday evening.

A Huntington Beach man was arrested Wednesday on suspicion of trying to rob a bank inside a Ralphs supermarket while saying he had a weapon, police said.

Mher "Mike" Darbinyan, 44, formerly of Valencia, also was ordered by U.S. District Judge R. Gary Klausner to pay $170,000 in fines and restitution to the victimized financial institutions.

Renovation work at the Golden View Elementary School farm included new fencing, new sheep and goat enclosures and an outdoor animal exercise area.

The City Council also voted Monday to work toward housing plan amendments that would make the city eligible for state funding for affordable housing and a homeless shelter.

The 10 people who assembled in front of the Heroes Hall veterans museum Friday morning hailed from diverse walks of life.

The City Council on Monday will consider approval of a $3-million property acquisition loan to Jamboree Housing Corp. to facilitate an affordable-housing project. It also will look into amending the city general plan in order to apply for state funds to establish a homeless shelter.

The district — which has campuses in Huntington Beach, Fountain Valley, Westminster and Midway City — received the check Tuesday, according to a news release.