Latest Headlines
A week after the City of Commerce approved local cannabis businesses, city officials were involved in a brawl at a convention.
Mass murderer? Cult leader? Musician? Charles Manson's son, Michael Brunner, wrestles with father's legacy and notoriety

Growing up, there were things about my mom that never changed, like the way she'd take us downtown to shop in her old Toyota Corolla, get spun around and end up terribly lost.

A biological finding by the National Marine Fisheries Service threatens to derail the Trump administration plan to increase Delta water deliveries to Central Valley farmers.

A reporter wanted new sources on Charles Manson. Then he found Manson's son.

Every weekend one of the most colorful markets sets up on the sidewalk of the Piñata District. It's street food theater that overwhelms the senses.

Call it a bailout or pure pragmatism, Gov. Gavin Newsom did the right thing with a new law to help utilities pay for costs associated with wildfires sparked by their equipment.
Times Investigations
The Department of Homeland Security has dismantled or ended multiple programs intended to counter WMD attacks, a Times investigation found.
Foreign purchases of U.S. residential real estate fell 36% to the lowest annual rate since 2013, as slowing overseas economies, the strong dollar and the White House's anti-immigrant rhetoric put a chill on demand.
Climate & Environment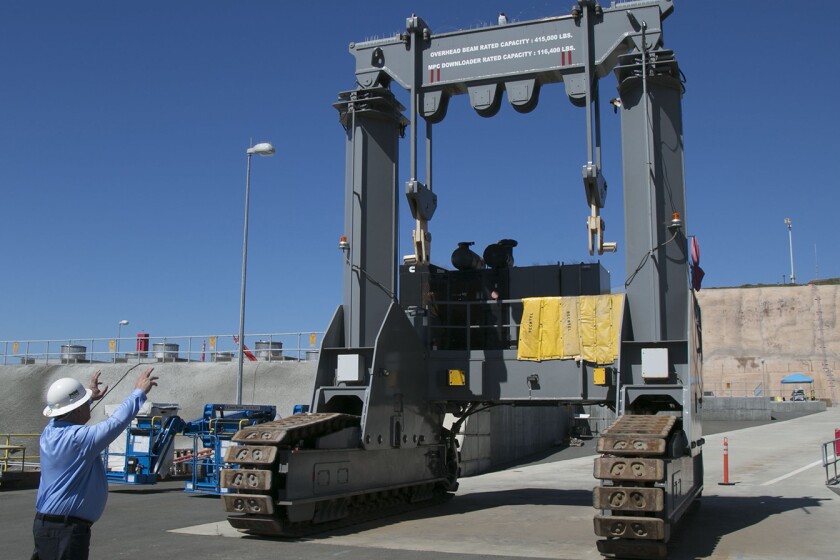 After a 'near-miss' last year, Southern California Edison said it is confident transfer operations will go smoothly.
Federal law enforcement agents have seized the records of an L.A. charter school that recently closed amid allegations of fiscal mismanagement.

The world's biggest educational publisher will release all future editions of its U.S. titles digitally first, as students dump their traditional textbooks and switch to online learning.
Like thousands of Central American parents seeking asylum in the United States, Patricia panicked when, after she and her son crossed the Rio Grande into Texas last year, U.S. border agents took the boy away.

After six hours of heated testimony from conservationists and off-road vehicle enthusiasts, the California Coastal Commission on Thursday rejected the recommendation of its staff and voted against restricting vehicle access to Oceano Dunes — at least for the time being.