Latest Headlines
If Bernie Sanders runs away with the California primary, he'd amass a large number of delegates. Voters who oppose him must identify the strongest moderate.
State Laws, Politics & Policy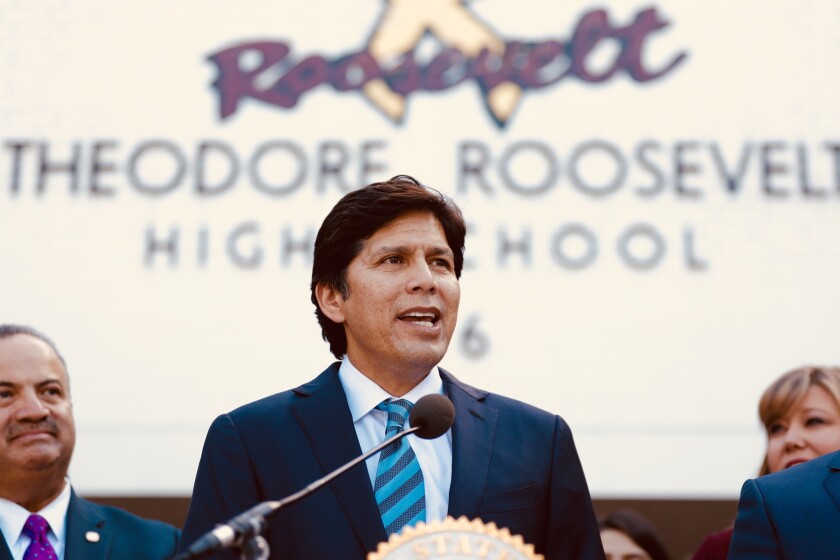 Incumbent Councilmen David Ryu and John Lee have benefited from outside spending, as has council candidate Kevin de León.
Gov. Gavin Newsom says California will build a statewide database to track homeless people. But efforts in L.A. are proof it could be an elusive goal.
The findings, which indicate the sport fosters community and encourages resilience, fly in the face of commonly held misconceptions, researchers say.

Otis names Charles Hirschhorn, an executive whose resume includes AEG Television, G4, Fox Broadcasting and Disney Television, as its new leader.
Climate & Environment
Kern County violated California environmental law while approving more than 1,000 oil drilling permits in five years, an appeals court has ruled.