Latest Headlines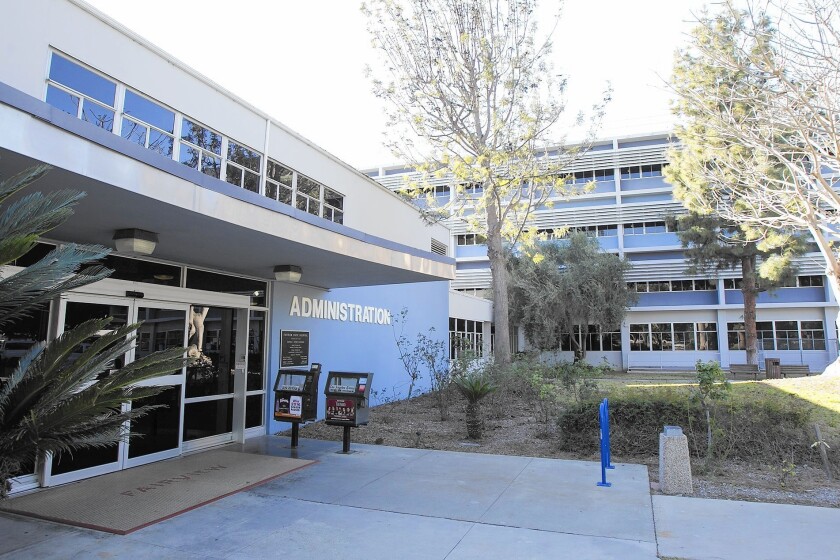 About 20% of COVID-19 patients were hospitalized as of Tuesday, and of those, half were in intensive care, health officials said.
Staying home was somewhat slow to catch on in California, but now travel is way down -- mostly. A new social distancing scoreboard grades each county.
State Laws, Politics & Policy
Coronavirus: Gov. Newsom has been steadfast in contending that his stay-at-home order should be enforced through persuasion, not punishment
About 15,000 LAUSD high school students are absent online after the coronavirus forced campus shutdowns and a move to online learning.
El Camino Real Charter High School has won this year's state Academic Decathlon, narrowly edging out its perennial rival, Granada Hills Charter High School.

USC admission rates rose significantly for fall 2020 as the coronavirus outbreak deepens uncertainty over students' college plans.
A man charged with killing a father who was camping with his daughters in a California park had to be subdued in court.

Test results have not been finalized, and it's unclear if the inmate showed symptoms of the coronavirus infection before he died, authorities said.

Authorities said there was a struggle between the man and Customs and Border Protection officers at the San Ysidro Port of Entry

Gov. Gavin Newsom made a major announcement on healthcare workers Monday amid fight against the coronavirus.