Latest Headlines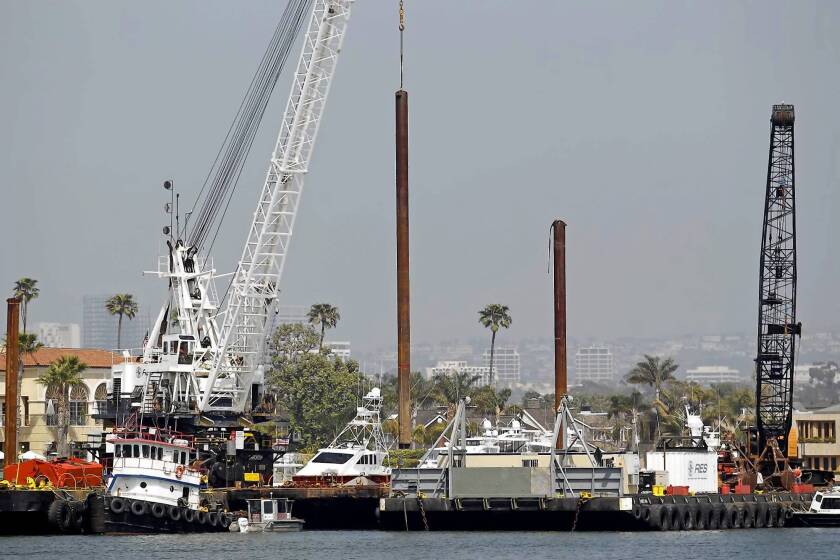 The city may dig a hole, about 450 by 450 feet and 47 feet deep, between Lido Isle and Bay Island, to entomb material unfit for open ocean disposal.
Times Investigations
Nearly 300 drinking water wells and other water sources in California have been found to have traces of man-made chemicals linked to cancer.
A plan by Southern California governments to locate more housing in cities closer to the coast does not address the real threats posed by climate change.
Climate & Environment
New satellite measurements of NOx air pollutants above major North American cities show that Los Angeles had the highest emissions but also the steepest declines.
A free tuition ride only makes it harder for colleges to pay for what kids need — small classes, good advisors and easy access to required classes.

A professor of education at UCLA says school districts must use the best research to know what programs boost outcomes for kids and deserve more funding.