Latest Headlines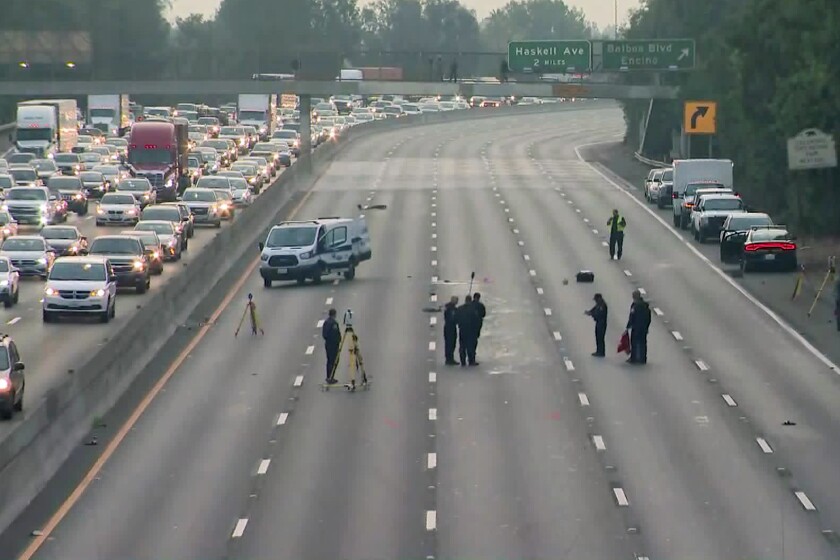 The solo-vehicle crash was reported about 3:40 a.m. near Balboa Boulevard. Authorities pronounced one person dead at the scene.
Times Investigations
Los Angeles Times reporters found two dozen cases in which a death investigation was harmed by the procurement of body parts.
A newly formed group called Homeshare Alliance Los Angeles has been pushing City Council members to permit Angelenos to rent out a second unit to travelers.
Climate & Environment
A geothermal power company says it can make California's Salton Sea the first major source of U.S. lithium production.
A new California law requires middle and high schools in urban areas to delay start times to allow students to get more sleep.

Good teachers know how to handle defiant students without suspending them. Let them do their jobs without more mandates.