Latest Headlines
Police said the man and his friend were sitting in a vehicle parked in a driveway around 10:40 p.m. when two men ordered him out at gunpoint.
Some trains between Santa Monica and downtown L.A. have been so crammed that passengers with bicycles, wheelchairs and strollers have been stranded on platforms.
Times Investigations
Daniel Morris' record of dishonesty illustrates the type of important evidence about law enforcement misconduct that was long kept secret in California.
President Trump's plan to get homeless people off L.A. streets is to eliminate layers of regulation to make it easier and cheaper to build more housing. But it's too simple to link that approach with that of his liberal antagonists in California.
Climate & Environment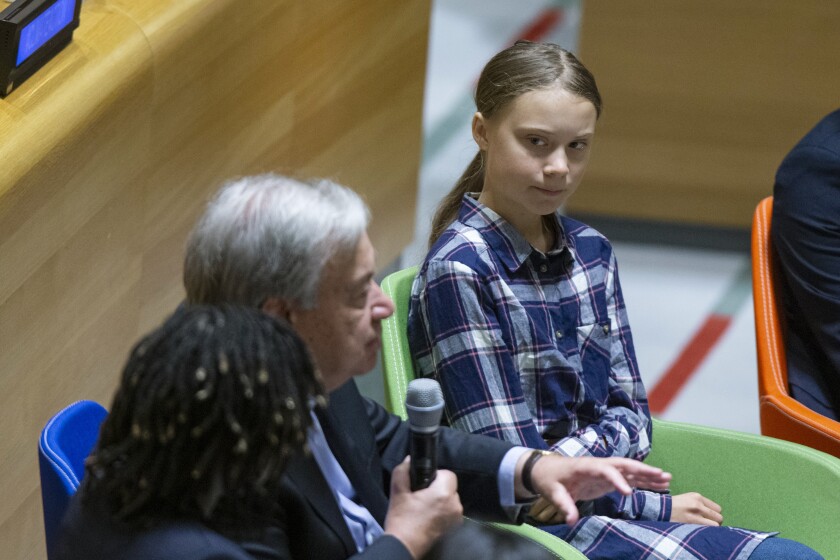 Greta Thunberg and other young activists visit the United Nations to urge Secretary-General Antonio Guterres into action against climate change.
An outsider who previously ran the University of North Carolina at Chapel Hill, Folt is the first woman to hold the post. She takes the helm as the private university is trying to recover from years of scandal.

Senior Montebello school officials misled investors about serious financial and management problems when they marketed $100 million in school construction bonds, the SEC alleges.