Latest Headlines
A magnitude 4.6 earthquake was reported Wednesday evening at 8:59 p.m. near Ridgecrest, Calif.
Times Investigations
The FBI is investigating a secret society of tattooed deputies in East Los Angeles as well as similar gang-like groups elsewhere within the Los Angeles County Sheriff's Department, multiple people familiar with the inquiry said.
Foreign purchases of U.S. residential real estate fell 36% to the lowest annual rate since 2013, as slowing overseas economies, the strong dollar and the White House's anti-immigrant rhetoric put a chill on demand.
Climate & Environment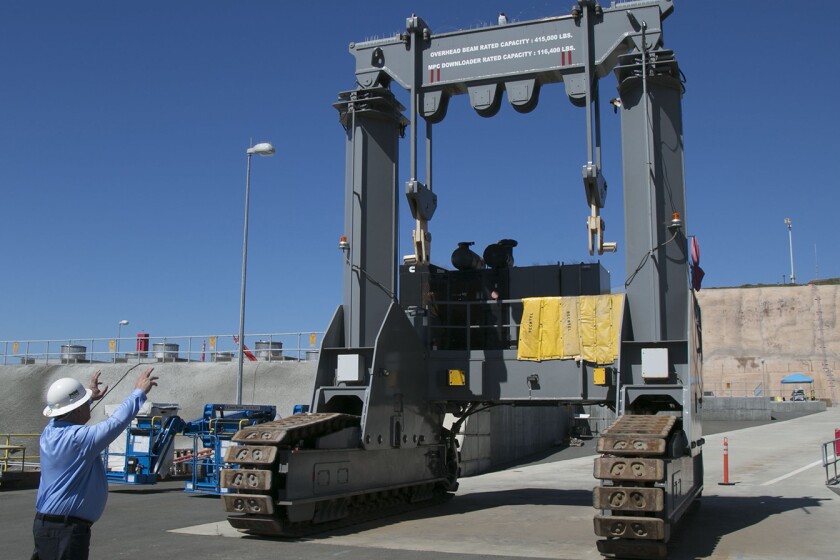 After a 'near-miss' last year, Southern California Edison said it is confident transfer operations will go smoothly.
The world's biggest educational publisher will release all future editions of its U.S. titles digitally first, as students dump their traditional textbooks and switch to online learning.

Shortly after federal authorities took down a national college admissions scam in March, officials at USC launched their own investigation with emails to dozens of students.
Like thousands of Central American parents seeking asylum in the United States, Patricia panicked when, after she and her son crossed the Rio Grande into Texas last year, U.S. border agents took the boy away.

After six hours of heated testimony from conservationists and off-road vehicle enthusiasts, the California Coastal Commission on Thursday rejected the recommendation of its staff and voted against restricting vehicle access to Oceano Dunes — at least for the time being.