Latest Headlines
In a letter sent to students just after 10 p.m. Tuesday, top USC officials warned against the dangers of opioid use.
Igor Dvorskiy acknowledged that he pocketed nearly $150,000 from William "Rick" Singer, a Newport Beach consultant at the center of the college admissions scandal, and in return allowed Singer to run a test-fixing scam out of his West Hollywood school for years.
Times Investigations
Nearly 300 drinking water wells and other water sources in California have been found to have traces of man-made chemicals linked to cancer.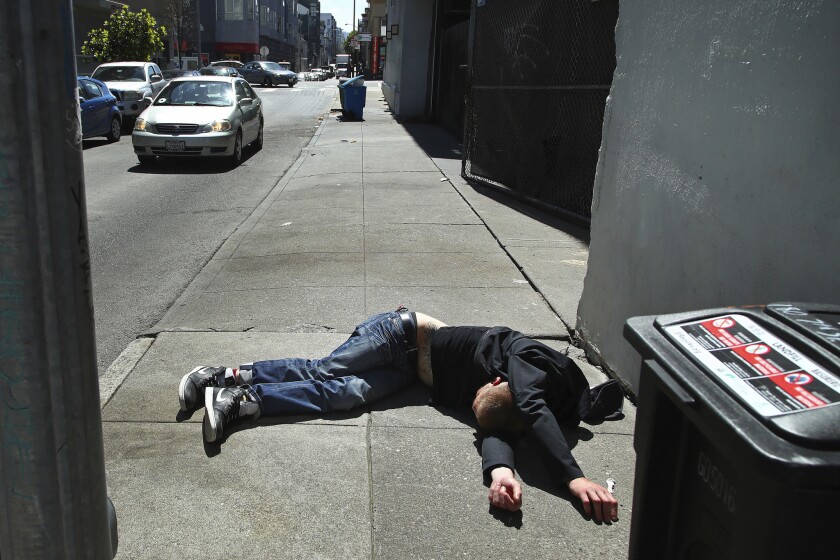 Among homeless, a small minority of the severely mentally ill could be best served in public mental health hospitals that offer more intensive care.
Climate & Environment
There are at least 1,688 high hazard dams in poor or unsatisfactory condition in 44 states and Puerto Rico, an Associated Press investigation has found. California is home to six.
Hundreds of Los Angeles students walked out of class Tuesday and rallied at the downtown federal building.

Studying really hard can earn you high grades, but it might not do much for you on the SAT. Colleges need to know who is both smart and studious.
Authorities say Carlo Navarro, 20, swerved onto the sidewalk near Los Cerritos Park shortly before 10 p.m. on Halloween and struck a family of three.

Police used pepper spray after students threw objects at officers during fights at Fremont High School.

Prosecutors argued in court filing that Hunter's new attorney's firm represents witnesses who testified before grand jury

Jamarr Antonio Stamps, a 43-year-old rapper known as Bad Azz, died Monday while in custody on suspicion of domestic violence, authorities say.

As a photographer he shot defining images of Southern California; as an editor he looked for images that told stories about the world.