Latest Headlines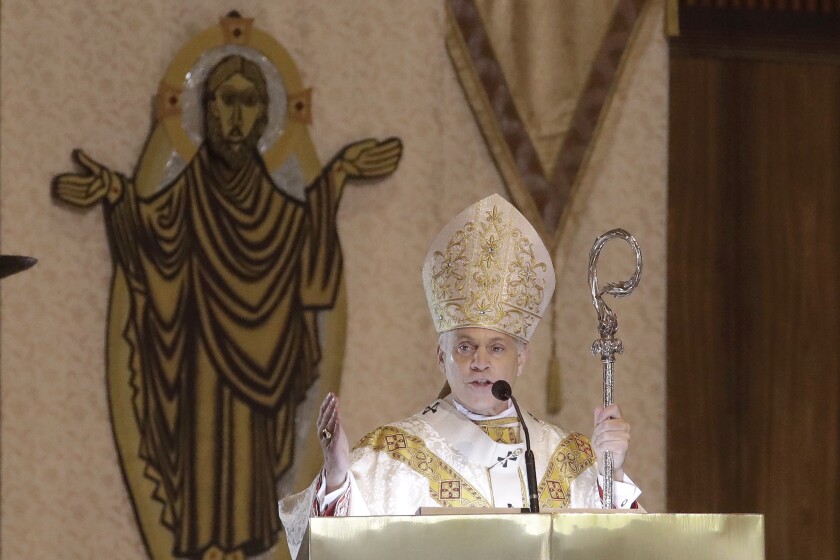 Archbishop Salvatore Cordileone of San Francisco and Bishop Robert McElroy of San Diego are on opposite sides of the high-stakes debate over whether politicians who support abortion rights should be denied Communion.
The move is intended to give people who don't have the time or technological resources to navigate online booking platforms a chance to get the shot.

Video of the show posted to social media showed a crowd of about 1,000 people or more

The deadly crash off Point Loma shows how decades of heightened border enforcement and recent pandemic policies drive people to riskier crossings.

The 'Zoom in a room' option for in-person schooling — the format for high schools in Los Angeles and San Francisco — has failed to draw back the vast majority of students.

Four other people suffered less serious injuries, officials said.

Southern California is the world's only place where all major schools of Buddhism are represented — and followers recently gathered for what's believed to be the first time to offer healing against anti-Asian bias and other racial hate.
State Laws, Politics & Policy
Garcetti is in the running for a post in the Biden administration, just as L.A. emerges from the pandemic, confronts a homelessness crisis and faces huge issues around race.
Podcast
Your morning news in less than 5 minutes on smart speakers from the Los Angeles Times
The promotoras program drops by neighborhoods to connect low-income families to services at Hoag Memorial Hospital Presbyterian in Newport Beach.
Newsletters
The stories shaping California
Get up to speed with our Essential California newsletter, sent six days a week.
You may occasionally receive promotional content from the Los Angeles Times.
Toward a more sustainable California
Get Boiling Point, our newsletter exploring climate change, energy and the environment, and become part of the conversation — and the solution.
You may occasionally receive promotional content from the Los Angeles Times.