Latest Headlines
Eight months into the pandemic, Halloween is looking different this year. Decorations and celebrations across the Southland keep the spirit alive.
The measure would require that 10% of county funds be spent on social services such as housing and jail diversion programs. The county would be prohibited from using the money on prisons, jails or law enforcement agencies.
"I'm having a real identity crisis because Disney was such a huge part of who I am," one worker said.

A former U.S. Embassy worker in Mexico City, arrested this month in San Diego, is suspected of drugging and sexually assaulting as many as 24 women.

An unidentified woman was shot to death in South Los Angeles on Thursday evening near the intersection of West 84th Street and Hoover Street.
State Laws, Politics & Policy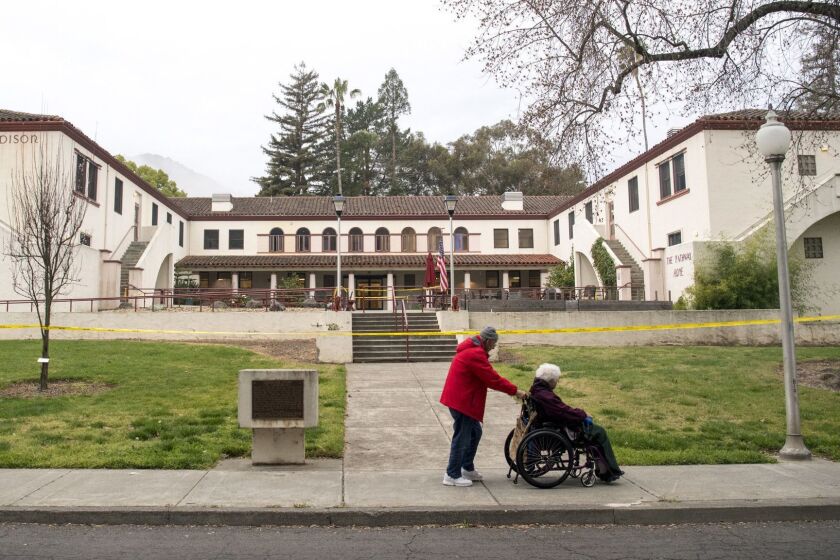 California auditors investigating dozens of whistleblower complaints say the state will wastefully spend millions of dollars unless it takes corrective action.
It is all here. How to vote. Where to vote. Endorsements. What issues are on the ballot in California and Los Angeles County.
Fauci says that, as the coronavirus surges in the U.S., we may have to put off longed-for activities for another year or more.
Newsletters
The stories shaping California
Get up to speed with our Essential California newsletter, sent six days a week.
You may occasionally receive promotional content from the Los Angeles Times.
Toward a more sustainable California
Get Boiling Point, our newsletter exploring climate change, energy and the environment, and become part of the conversation — and the solution.
You may occasionally receive promotional content from the Los Angeles Times.
Podcast
Your morning news in less than 5 minutes on smart speakers from the Los Angeles Times