Latest Headlines
Rufus the 150-pound tortoise escaped from his 10-acre yard in Santa Ynez.
Officer William Rodriguez, a 10-year LAPD veteran most recently assigned to the Valley Traffic Division

John Lee Cowell, a 28-year-old parolee, is accused in the "prison-yard type of attack" that killed an 18-year-old and injured her 26-year-old sister.

Buena Park officials are warning residents of coyote encounters, noting the predators' activity tends to increase in the summer.
Times Investigations
The FBI is investigating a secret society of tattooed deputies in East Los Angeles as well as similar gang-like groups elsewhere within the Los Angeles County Sheriff's Department, multiple people familiar with the inquiry said.
Foreign purchases of U.S. residential real estate fell 36% to the lowest annual rate since 2013, as slowing overseas economies, the strong dollar and the White House's anti-immigrant rhetoric put a chill on demand.
Climate & Environment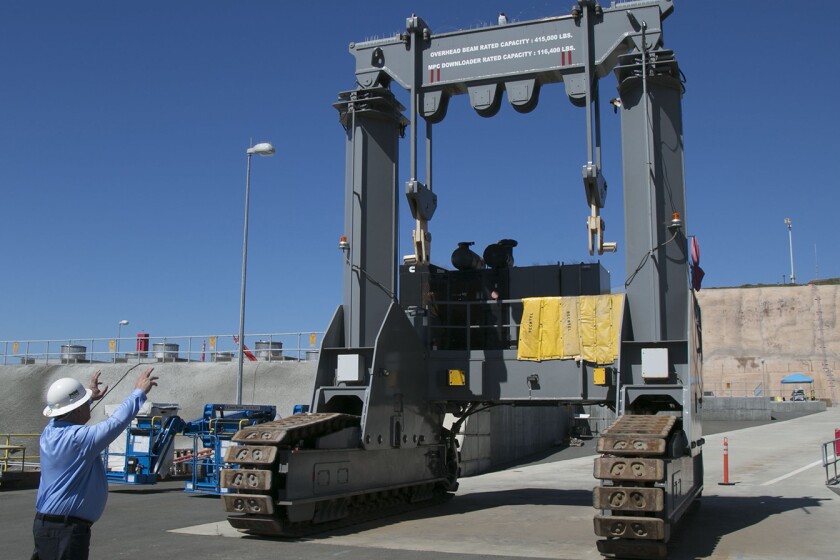 After a 'near-miss' last year, Southern California Edison said it is confident transfer operations will go smoothly.
The world's biggest educational publisher will release all future editions of its U.S. titles digitally first, as students dump their traditional textbooks and switch to online learning.

Shortly after federal authorities took down a national college admissions scam in March, officials at USC launched their own investigation with emails to dozens of students.
The necessity of stockpiling supplies became more pronounced after twin earthquakes rocked Southern California, yet many people still fail to prepare, experts say.

Like thousands of Central American parents seeking asylum in the United States, Patricia panicked when, after she and her son crossed the Rio Grande into Texas last year, U.S. border agents took the boy away.

After nearly 800,000 gallons of oil and water seeped into a dry creek bed near Bakersfield, the cleanup continues.

My quest had something to do with my parents dying in recent years, with memories and regrets, with the meaning of family, and borders and what separates and connects us.

A faction within MS-13 used gruesome tactics to kill seven people in the L.A. area since 2017, prosecutors said.

An accident involving a CHP officer has led to a shut down of the 10 Freeway in San Bernardino.
After six hours of heated testimony from conservationists and off-road vehicle enthusiasts, the California Coastal Commission on Thursday rejected the recommendation of its staff and voted against restricting vehicle access to Oceano Dunes — at least for the time being.