Latest Headlines
Temperatures are expected to be about 10 degrees above normal, with highs reaching the mid-70s on Friday and Saturday before a slight dip on Sunday, according to the National Weather Service.
Three gray whales have died on their recent southbound journey along the West Coast, prompting fears of another year of strandings and questions about what is imperiling the creatures.

Elections officials are mailing cards to millions of California's unaffiliated voters saying they can't vote in the Republican presidential party. It's true, and that's exactly how GOP officials want things.

At the VA campus in West L.A., two veterans took this year's annual homeless count very seriously. One credits the VA with saving his life.

Gov. Gavin Newsom has pilloried the utility, whose plan to emerge from bankruptcy needs approval by the California Public Utilities Commission, where Newsom has substantial influence.

For Asian communities celebrating the biggest holiday on the calendar, what to give is fraught with pressure, rivalry and comical misunderstanding.

All three men could be eligible for the death penalty if convicted on all charges
Times Investigations
Nearly 300 drinking water wells and other water sources in California have been found to have traces of man-made chemicals linked to cancer.
Los Angeles Mayor Eric Garcetti hopes to reach a preliminary agreement with the Trump administration on a joint plan to help combat the city's swelling homeless crisis.
Climate & Environment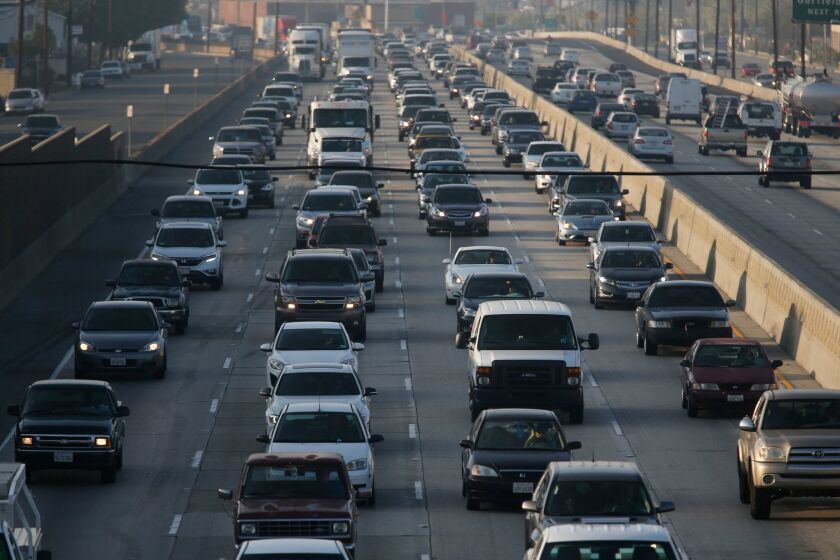 Trump's move to soften fuel-economy and emissions standards "will lead to vehicles that are neither safer, nor more affordable or fuel efficient," a Democratic leader says.
University of California students protest plans to raise tuition this fall at a Board of Regents meeting Wednesday as Gov. Gavin Newsom takes their side.

In-state UC students are getting a great deal. Make the rich ones pay much more so poor students can benefit.