Costa Mesa planners to review proposal for language school at former Trinity Broadcasting site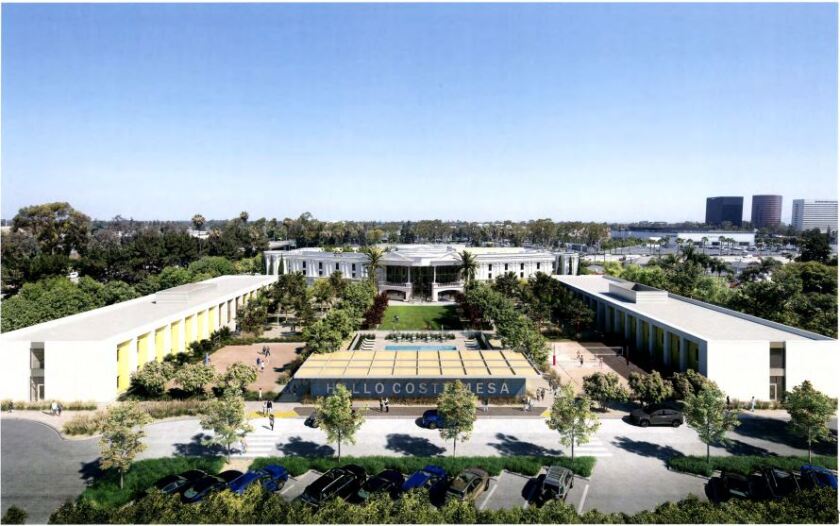 Will a proposal to build an international language campus at the former Trinity Broadcasting Network headquarters speak to the Costa Mesa Planning Commission?
That question will be answered Monday when the commission reviews EF Education First's plans to redevelop 6.19 acres at 3150 Bear St. into an English-language-learning school that could serve upward of 1,300 students.
EF Education First would renovate an existing three-story building on the site to accommodate 50 classrooms, a cafeteria, a student services area and offices. Clustered around that building would be three new dormitories — one that is three stories and 49,800 square feet and two that are two stories and 23,000 square feet.
According to a letter the company sent the city in August, up to 627 students would live onsite, while the rest would stay with nearby host families.
In all, the project would add about 87,000 square feet of new buildings to the site, as well as new landscaping and outdoor recreational facilities, including a pool, according to plans submitted to the city.
An international education company is looking to develop a new campus on the site of the former Trinity Broadcasting Network headquarters in Costa Mesa.
EF Education First is a privately held company headquartered in Switzerland. Since its founding in 1965, it has grown into an international network with 52,000 employees and more than 600 schools and offices, including campuses in Santa Barbara, San Francisco and San Diego.
In a previous interview, company Vice President Shawna Marino said students are "coming here to learn English, immerse themselves in American culture, and we have students from all over the world at any given time."
"When you walk onto our campuses, you feel like you're walking into a mini-United Nations," Marino said in May. "It's a very energetic, diverse and exciting experience."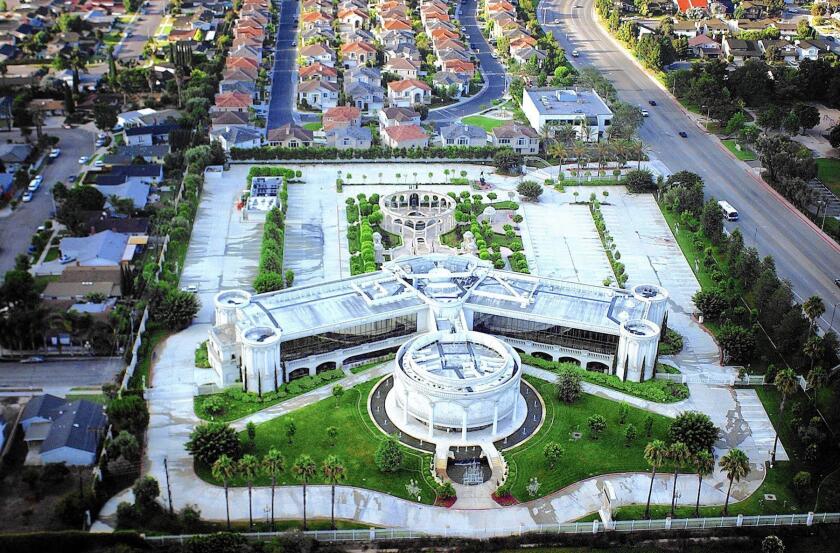 The proposal requires a handful of approvals from the Planning Commission to move forward, including a conditional use permit, a minor CUP to allow outdoor recreational uses, and variances regarding building height and setbacks.
EF also is asking to deviate from local parking requirements. Under city codes, an operation of this size would need 1,550 parking spaces, but EF proposes to provide 102.
Marino previously said that students attending the campus won't "own vehicles or drive," and a Costa Mesa city staff report states that since EF "only hosts international students who are traveling to the United States for a short time, on average a couple of months ... students are prohibited from using a vehicle during their stay."
"Staff conducted a site visit to an existing EF Education First school in San Diego and found that most students did walk off the property at lunch time, that there was a considerable number of bikes and that there were very few students using the cars parked in the parking lot," the report states.
Trinity Broadcasting Network — which bills itself as the world's largest Christian broadcaster — originally acquired the Bear Street property in 1996 and sold it in 2017.
Monday's Planning Commission meeting starts at 6 p.m. at Costa Mesa City Hall, 77 Fair Drive.
---
All the latest on Orange County from Orange County.
Get our free TimesOC newsletter.
You may occasionally receive promotional content from the Daily Pilot.