Costa Mesa planners give blessing to international language school eyed for former Trinity Broadcasting site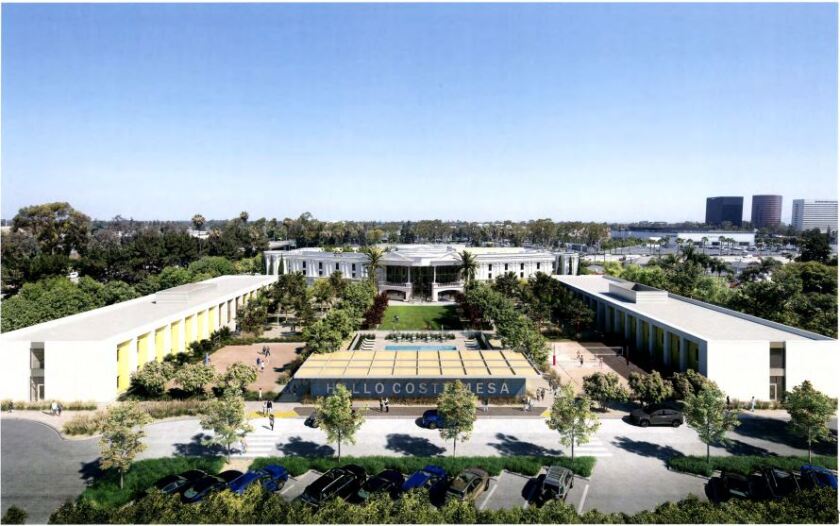 The Costa Mesa Planning Commission unanimously approved a proposal Monday to resurrect the former site of the Trinity Broadcasting Network headquarters as an international language campus.
The decision — which is final unless appealed to the City Council within seven days — clears the way for EF Education First to transform 6.19 acres at 3150 Bear St. into a for-profit school with the potential to serve about 627 students living onsite and 720 living with host families within 45 minutes of the campus.
The English-language-learning school will host international students traveling to the United States for a short time to immerse themselves in American culture.
Though the project passed without a dissenting vote Monday night, commissioners added several conditions as part of their approval, including a 10 p.m. student curfew, the ability for the city to request a traffic count and a stipulation that only students can use the on-campus sports facilities.
Commission Chairman Byron de Arakal spoke favorably about the project overall but said he was concerned about its potential costs after analysis from a third-party consultant found that Costa Mesa could wind up spending more money to provide services — such as police and fire — to the campus than it would get back in revenue.
"It is not smart to approve projects that are going to cost the general fund money," de Arakal said. "I understand that the applicant is confident that it's going to be a great economic boon in Costa Mesa, but our consultant is telling us otherwise."
In response, EF Education First is willing to invest $1.8 million over 15 years to account for the additional infrastructure and services that would be necessary for the project.
"We look forward to working together to open a wonderful new amenity here that will bring the world to Costa Mesa and Costa Mesa to the world," said company Vice President Shawna Marino.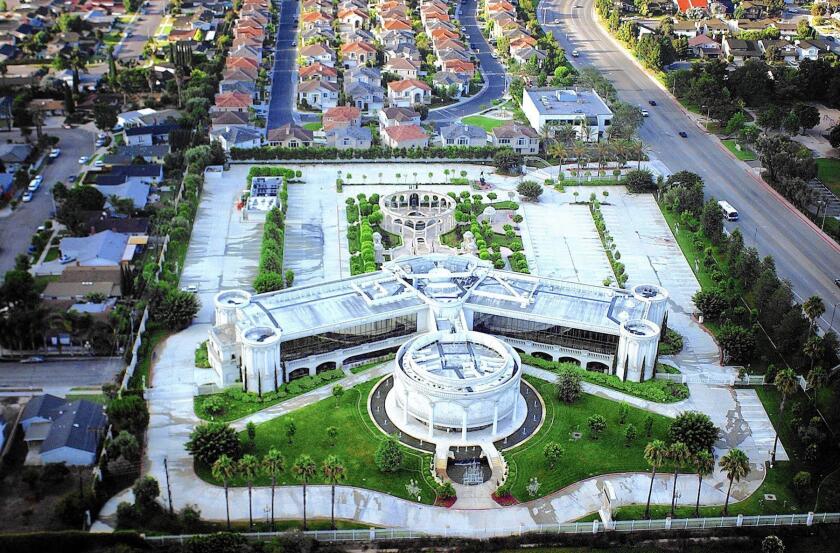 Most residents who spoke during Monday's hearing expressed support for the project and thanked Marino for engaging with the community. EF Education First spent 14 months meeting with residents to address their concerns about safety, noise, privacy and traffic.
The campus will provide its own 24/7 closed-gate security to implement parking regulations, and there will be policies prohibiting alcohol, drugs and smoking.
Since international students are not allowed to own or drive vehicles according to the school's code of conduct, the company also plans to install new bike lanes and a signalized crosswalk on Bear Street.
Under city codes, the EF campus would normally need 1,550 parking spaces, but the company plans to provide only 102 spaces for employees and visitors.
Commission Vice Chairman Jeffrey Harlan expressed reservations about deviating from city codes but added, "I think that is a testament to the fact that good projects can come forward, even if they don't directly align with our general plan or our zoning code."
Discussion of cell facility installation rules delayed
The Planning Commission on Monday postponed to Dec. 9 a vote regarding installation rules for several small-cell facilities.
A proposed city code amendment seeks to address residents' health concerns by requiring an emissions report to be conducted after installation. It also would require that the wireless structures be kept out of pedestrian pathways and that residents be notified about future small-cell facility upgrades.
---
All the latest on Orange County from Orange County.
Get our free TimesOC newsletter.
You may occasionally receive promotional content from the Daily Pilot.