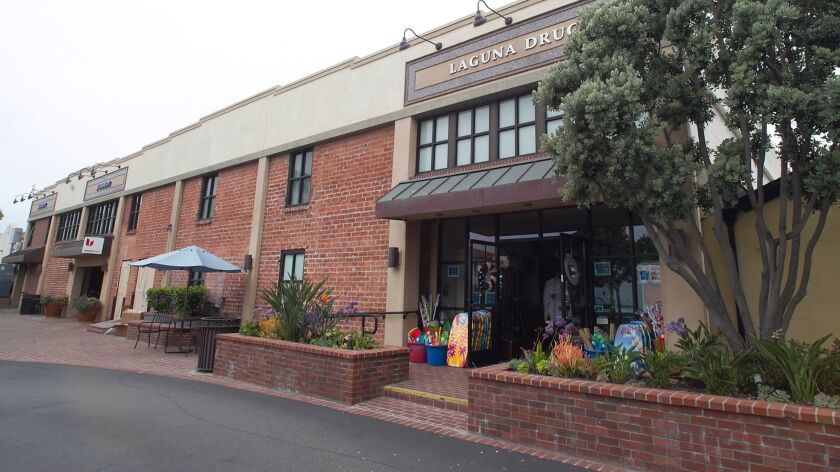 The retail environment in downtown Laguna Beach isn't hospitable to new businesses, according to a study the city Planning Commission received Wednesday night.
The commission voted 4-0, with member Steven Goldman absent, to recommend that the City Council consider modifying current permit requirements and relaxing parking requirements in the downtown area.
The study, prepared by consultants Stanley R. Hoffman Associates and Stoffel Associates, looks at the area included in the city's downtown specific plan and is intended to assess existing retail conditions and demand and outline challenges that businesses face.
The consultants surveyed business owners and operators, property owners and managers, and local residents on the Chamber of Commerce's mailing list.
Its findings point to challenges such as the conditional use permit process; a lack or shortage of certain businesses or diversity in others, such as restaurants; high costs of operation and retailers' underperformance compared with industry standards, the consultants said.
The report added that visitors to the city are often day-trippers, who routinely spend less than overnight tourists.
A city staff report prepared for Wednesday's meeting said that almost all proposed business use changes require a prospective tenant to apply for a conditional use permit, which the Planning Commission has to approve. That process gives the city discretion in what businesses can be in the downtown area and allows for special conditions on operations.
Alternatively, businesses can be permitted by right, in which the proposed operation meets the downtown specific plan standards for its type of use. In that case, the city can issue a business license administratively, without Planning Commission involvement.
City staff said most cities require a conditional use permit process for businesses that could affect surrounding properties — such as a restaurant, bar or liquor store — but use a simple license process for businesses such as retail or services.
Staff said the CUP process for businesses in the downtown specific plan area is intended primarily to protect the "uniqueness and character of the downtown by regulating goods and services."
Commissioners spoke in support of relaxing some conditional use permit regulations in favor of permitting more businesses by right. They had some reservations about whether businesses that could impact neighboring properties — such as bars or places that provide live entertainment — should remain under the CUP process.
The City Council will consider the retail evaluation at a meeting March 24.
"For us as planning commissioners, it's easy to kind of get used to the way the process is and has been, and in a lot of cases, I look at it and say, 'Well, what's the real problem with the CUP process?'" commission Chairman Ken Sadler said. "We're not routinely denying projects. It's actually pretty rare for us to deny something."
"It's going to the counter and being told that you're going to have go through a conditional use permit and doing everything you have to do just to get to the meeting here before us," Sadler added. "It ends up being a lot."
The retail report also recommended expanding food service from three categories to 10 to allow for differentiation and partnering with a broker or marketing firm to market vacant spaces downtown.
---