Huntington Beach holding first virtual town hall meeting Friday
The city of Huntington Beach will be holding its first virtual town hall meeting Friday morning, as part of the city's ongoing efforts to help the local business community during the COVID-19 pandemic.
The virtual town hall meeting will take place via Zoom from 8:30 to 10 a.m. on Friday, and is accessible via a registration page.
It will focus on various small business resources including the Paycheck Protection Program, which offers federally-backed loans to small businesses that have been negatively impacted by COVID-19.
A virtual panel for the meeting features facilitator Sheik Sattaur, the chair of the Huntington Beach Chamber of Commerce and assistant vice president of Union Bank. Other panel members include Michael Daniel, regional director of the Orange County Inland Empire Small Business Development Center Network; Sandra Felegy, business banking manager of Union Bank; and Natalie Rubalcava, chief operating officer and vice president of investor relations of the Orange County Business Council.
The Huntington Beach Pier, which had been closed since March due to the coronavirus pandemic, is open again.
"The city is committed to help our business community recover and achieve long term success following the impacts of the COVID-19 pandemic," Huntington Beach Mayor Lyn Semeta said in a statement. "Small businesses form the backbone of our community, driving growth and prosperity in Huntington Beach. Our virtual town hall meetings will provide valuable tools, information, and resources to facilitate our economic recovery efforts."
Huntington Beach has been in the process of reopening local businesses. Orange County moved into full Phase 2 last weekend. On Monday, Gov. Gavin Newsom announced that barber shops and hair salons could reopen in counties where variances have been approved, beginning a transition into Phase 3.
The virtual town hall concept is one of the programs that has been developed through the city's COVID-19 Economic Recovery Task Force, which was developed by Semeta and approved unanimously by the City Council in April. The nine-member task force is comprised of local Huntington Beach business leaders, including Semeta and City Councilman Erik Peterson. Friday's virtual town hall is sponsored by the Huntington Beach Chamber of Commerce, Union Bank and the Orange County Business Council.
Future virtual town hall meeting will be announced on the city website at huntingtonbeachca.gov, HBready.com and via social media.
For more information, contact economic development project manager Robert Ramirez at (714) 375-5186.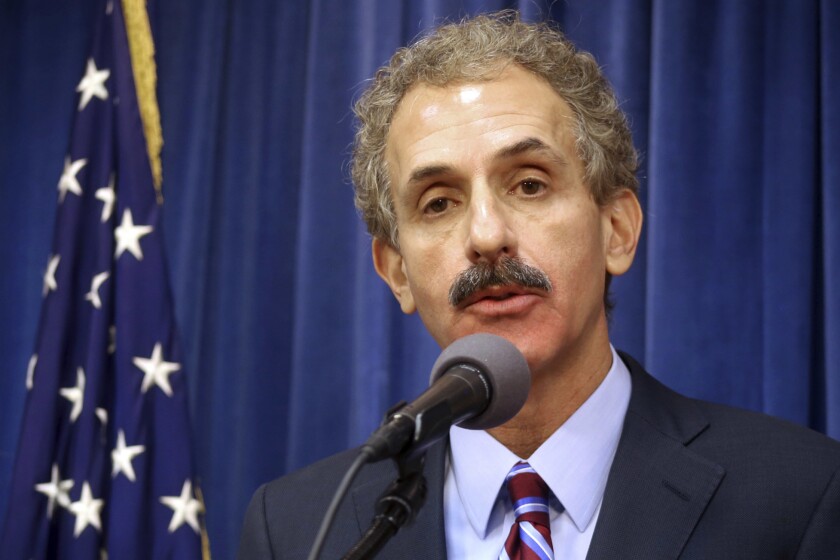 Wellness Matrix Group falsely promised buyers an FDA-approved coronavirus home testing kit with results in 10 minutes, L.A. city attorney says.
---