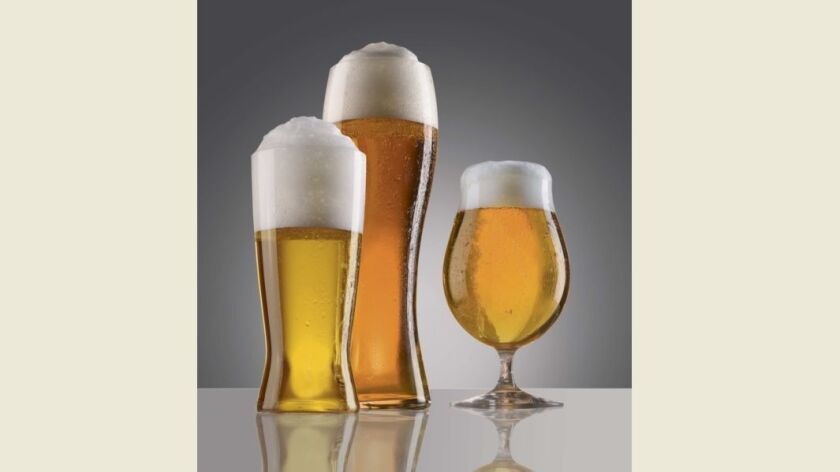 Beer enthusiasts had more to cheer about Tuesday night as the Costa Mesa City Council signed off on plans to open two new microbreweries.
The unanimous approvals for applications from Salty Bear Brewing Co., which will open at 2948 Randolph Ave., and Brewing Reserve of California, which will move into 2930 College Ave., will bring the number of microbreweries in Costa Mesa to six.
Salty Bear and Brewing Reserve were approved by the city Planning Commission in September, but council members called up those decisions for additional review.
Brewing Reserve will take about 3,000 square feet of building space in a multi-tenant complex.
Though the bulk of that will be devoted to the industrial side of the operation, plans also call for a 940-square-foot tasting room where patrons can sample the microbrewery's wares.
"Ultimately, the goal is to be a community gathering place — we're not necessarily that place where people come to consume a lot," said Teryle Aguilar, who co-founded Brewing Reserve with her husband, Steve. "It's more to make sure that people are coming in to taste our beers and that we're really providing something new and unique in the market."
Some people, though, questioned whether the chosen location is an appropriate fit for the brewery, as several houses and apartments are nearby.
Several area business owners also rose in opposition, saying they're concerned that Brewing Reserve patrons might park, litter or trespass on their properties, potentially creating a security issue.
"This has nothing to do with the people that are applying for this," said Don Fredriksen, who owns Fredriksen Custom Marine Woodworking, less than a quarter-mile from the brewery site. "We're just concerned with the location."
Council members, however, said they think onsite parking will be sufficient and that the Aguilars will be quality operators.
"This is going to be a major upgrade," Councilman John Stephens said. "The building itself right now is in rather crummy condition."
Council member Sandy Genis — who was elevated from mayor pro tem to mayor later in the meeting — urged concerned business owners to promptly report any issues that arise so "we can respond accordingly."
The other approved microbrewery, Salty Bear, will take up about 3,200 square feet of existing building space and include a 1,600-square-foot tasting room.
The operation is envisioned as part of a larger project called Camp Out — which would be an annex to the Camp commercial center just to the east on Bristol Street. The two properties would be linked by a pedestrian path and share an outdoor common space with a shade structure and campfire area.
A separate 500-square-foot outdoor patio also would be developed for microbrewery patrons.
"We're trying to make it a nice local establishment where people can hang out, feel really comfortable," Salty Bear owner Joe Scagliotti told the council. "It's kid-friendly, it's dog-friendly … I'm going to put everything I have into this."
Council members, as they did with Bootlegger's Brewery, another recently approved microbrewery on Randolph Avenue, stipulated that, should the city form a parking district in the area at some point, Salty Bear would agree to participate.
City staff members are working on a proposal to prepare a comprehensive parking plan for the Sobeca District, a 39-acre area around the Camp and the Lab, another commercial center on Bristol.
Twitter @LukeMMoney
---