Students get private concert as contest prize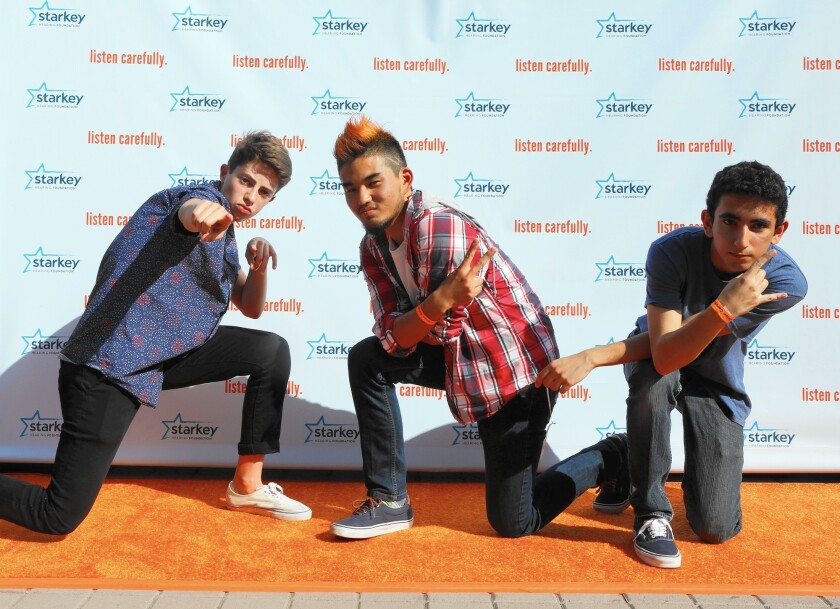 Woodbridge High School students got a private concert from singer and musician Aloe Blacc courtesy of a team of students who won a national Listen Carefully video contest in February.
Seniors Ken Nakama and Dan Lesser and junior Josh Maslaki won the competition organized by Starkey Hearing Foundation, a nonprofit that distributes hearing aids to the needy around the world, with their video titled "Protect Your Ears."
The event is designed to raise awareness about noise-induced hearing loss in teens. The organization says the problem has increased 30% in the last decade and affects one in six American teens.
For the competition, middle and high school age students were asked to create a 30-second video about the dangers of high-volume sounds.
The runner-up honors went to Crean Lutheran seniors Jenny Kim, Matthew Orgil and Tyler Koski for "The Meaning of Sound." They were also invited to the concert by Blacc, who grew up in Orange County and graduated from Laguna Hills High School.
In addition to the concert, the students were given Go-Pro Hero3+ cameras.
To view the student videos, visit https://www.ListenCarefully.org.
—Alicia Lopez
---