3 Costa Mesa residents in their 20s die in Oregon crash; 2 others hurt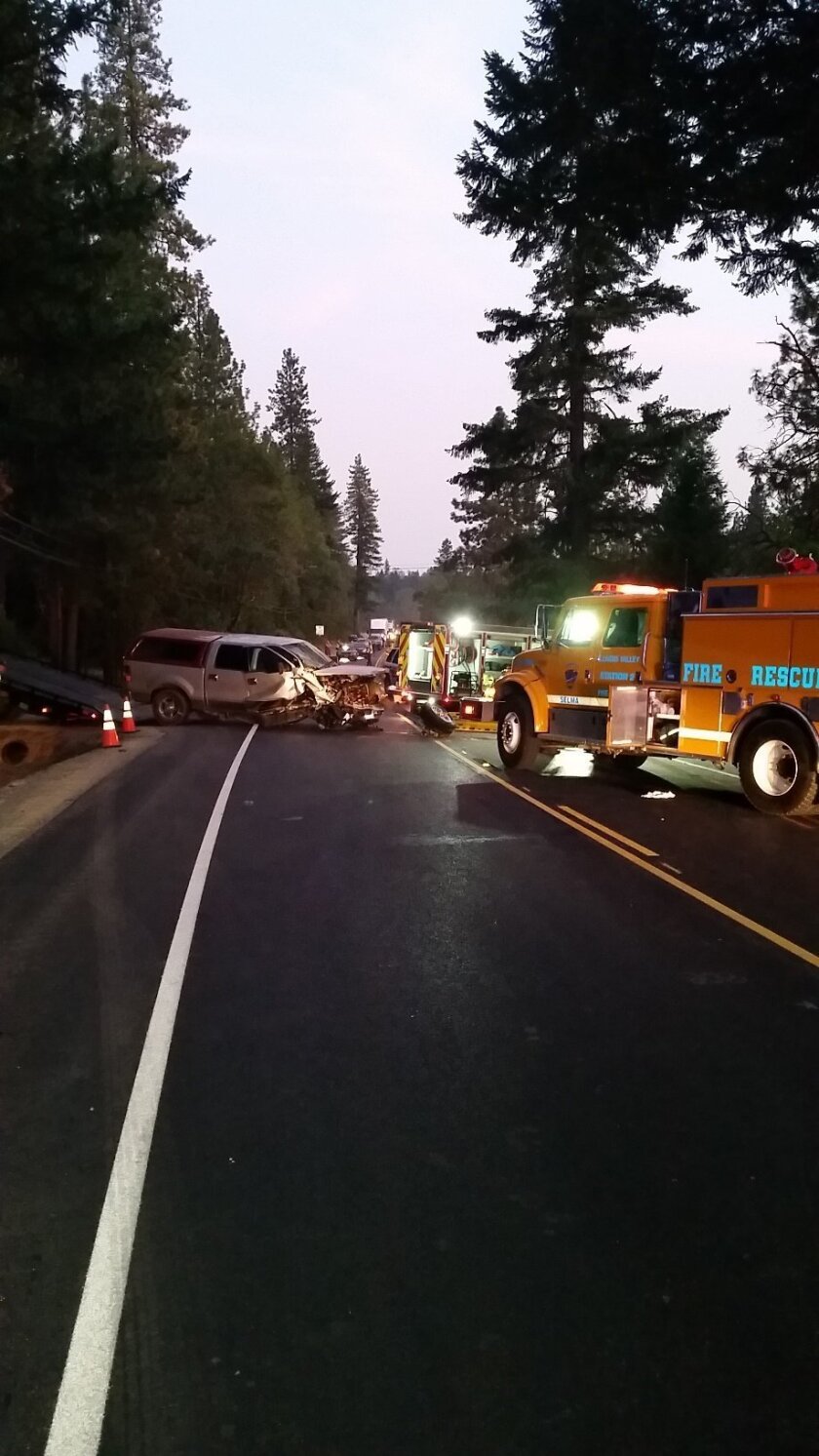 <i>This post has been updated.</i> <i>This post has been corrected, as noted below.</i>
Three Costa Mesa residents died and two were injured in a head-on collision on an Oregon highway, police said Friday.
Claire N. Honsaker, 25, Steve E. Stinson, 28, and Christoffer T. Burke, 27, all of Costa Mesa, died following the Thursday evening crash on Highway 199, just south of Kerby, according to a news release from Oregon State Police.
The victims died either at the scene or while being taken to the hospital, after their 1999 Buick collided with a 2004 Ford pickup truck, according to the release.
The Buick "was traveling northbound on Highway 199 and attempted to pass another vehicle, where passing was not allowed (solid double line)," according to the news release. "The Buick traveled into the path of a southbound 2004 Ford pickup, where they collided head-on."
The Buick's driver, Joshua G. Gibson, 27, of Costa Mesa, suffered serious injuries. He was taken to a hospital in Grants Pass and later transferred to Oregon Health and Science University in Portland.
A passenger in the Buick, Kean G. Krause, 21, of Costa Mesa, was taken to Rogue Regional Medical Center in Medford for injuries, the severity of which were not immediately known.
Michael E. Nolan, 34, who was behind the wheel of the Ford, suffered minor injuries. Family members took him to a local hospital.
Oregon State troopers responded to the 5:38 p.m. crash on Highway 199 near the MP 27 exit.
Lt. Bill Fugate of the Oregon State Police said possible alcohol use by Gibson might have played a role in the crash but the investigation is continuing.
The highway was closed intermittently for four hours after the crash.
Stinson and Burke co-owned Divine Rewind Events, a Newport Beach company they founded in 2013 that organized music events, according to their Facebook pages. The company's Facebook page describes itself as a "collective of free-thinking artists. We are devoted to spreading love and heightening vibrations through our art, music and events."
Burke was involved in the local hip-hop and drum and bass scene, a type of electronic music. His stage name was MC Bizurk.
Stinson, whose deejay name was Raid, was also active in Orange County's drum and bass scene. According to Stinson's Facebook profile, he studied business at Orange Coast College.
—Daily Pilot staff writer Bradley Zint contributed to this report.
[For the record, Sept. 15, 2:33 p.m. An earlier version of this post incorrectly spelled the name of Christoffer T. Burke.]
---