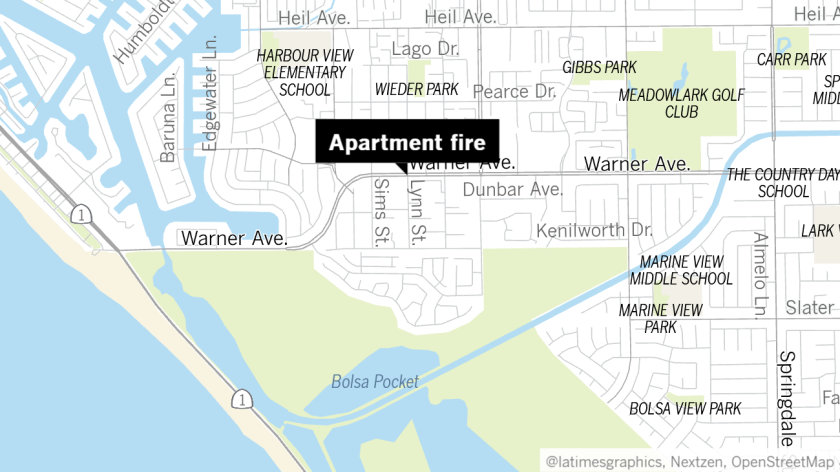 One person was taken to a hospital after a fire broke out in a Huntington Beach apartment early Friday.
The Huntington Beach Fire Department responded to the fire at 2 a.m. in a two-story complex at Lynn Lane near Warner Avenue, department spokesman Keita Sato said.
No one was in the second-floor apartment when firefighters arrived and quickly put out the flames, authorities said.
It was unclear what caused the fire or where the injured person was when the fire occurred and where the person was found. The patient was taken to UCI Medical Center in Orange.
No other units in the complex were affected, the Fire Department said.
---