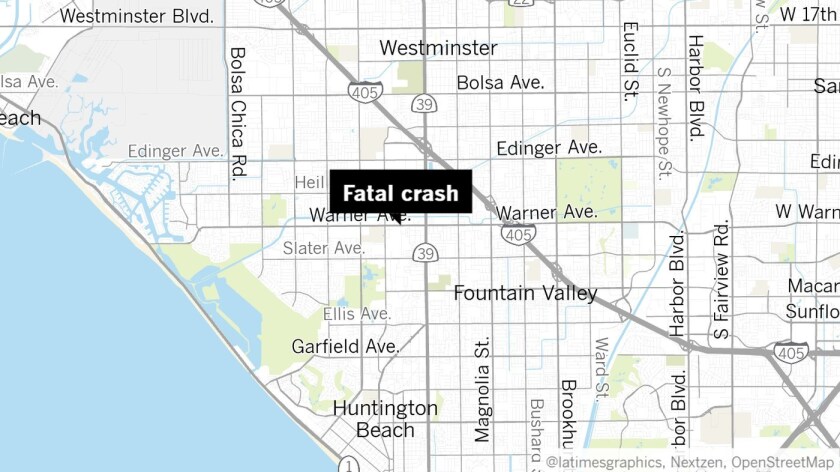 An 87-year-old man who was killed in a rollover crash in Huntington Beach on Friday was identified as George Trapani of Fountain Valley, the Orange County coroner's office said Tuesday.
Huntington Beach police received a report at 3:41 p.m. Friday of an injury collision in the area of Warner Avenue and Nichols Lane.
A 24-year-old Garden Grove man driving a 2008 Ford Crown Victoria east on Warner crashed with a 2000 Toyota Tacoma, causing the Tacoma to roll over, according to police.
Trapani, a passenger in the Tacoma, died at the scene, police said. An 85-year-old woman driving the pickup was taken to UCI Medical Center in Orange for treatment of her injuries, police said.
The driver of the Crown Victoria remained at the scene and cooperated with investigators, according to police spokeswoman Angela Bennett. He was not arrested.
Anyone with information about the crash is asked to call Huntington Beach police accident investigators at (714) 536-5670 or (714) 536-5666.
Twitter: @vegapriscella
---