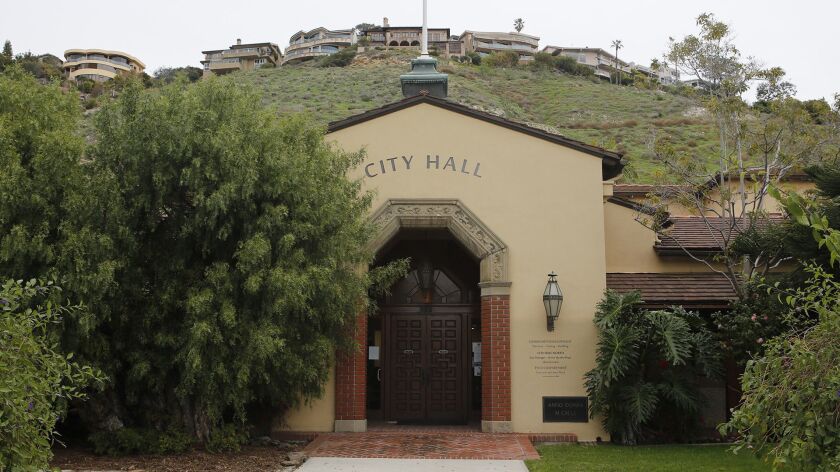 Laguna Beach is expected to broach the subject of expanding wireless technology at its council meeting Tuesday.
The City Council will hear a presentation from engineering and technical consulting firm HRGreen on how to respond to recent regulations from the Federal Communications Commission to streamline the installation of small wireless facilities.
City staff recommend drawing up a new Broadband Master Plan to determine best policies for adding small cell sites to existing infrastructure, such as telephone and power poles. The plan would also develop guidelines for designing and installing the new cell sites while managing rights-of-way.
"The goal of the plan is to control, as much as possible, where structures may be placed, how they are disguised from view, and establish standardized aesthetic requirements," the staff report states.
Companies are pushing to install the small cell sites on electric and light poles throughout Laguna Beach. The city has already received more than 30 applications from companies applying to provide new fiber installations, according to the report.
The Planning Commission has been reviewing permits for new wireless communications facilities around town during its past several meetings. Staff is asking for permission to create a strategy for how to efficiently review and process permit applications for fiber optic cable installations.
"While these new small cell systems are expected to greatly improve capacity by providing more data at faster speeds, the challenge for Laguna Beach, and other municipalities, is the aesthetic and construction impacts these new infrastructure projects will have on our residents and businesses," according to the staff report.
In other business, the City Council will also hear from a few dozen applicants for a slew of positions on city commissions and boards, including two spots on the Planning Commission, three on the Personnel Board, five on the Emergency/Disaster Preparedness Committee, six on the Housing and Human Services Committee and four on the Arts Commission.
The City Council meets at 6 p.m. in the council chambers at 505 Forest Ave.
---