Pastor Jerry Tankersley will retire after 46 years at Laguna Presbyterian Church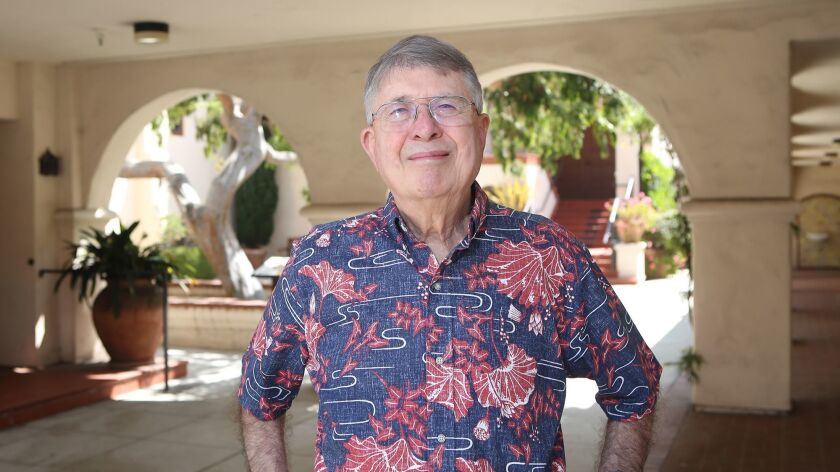 After 46 years at Laguna Presbyterian Church, the Rev. Jerry Tankersley is retiring.
The senior pastor will give his last sermon Sunday and officially retire June 30.
He said he didn't plan to stay with the Laguna Beach church as long as he did. But it has been "a wonderful place to be," he said.
"I have never gotten tired of the creativity of the people involved here," said Tankersley, 81.
However, "it seemed to me that this was a good time to retire," he added. "The church is healthy. I feel like I've accomplished what my years have allowed for me to do."
Tankersley joined Laguna Presbyterian in 1972 after serving in other church positions in Los Angeles and La Cañada.
He received a bachelor's degree from Westmont College and a bachelor's of divinity from Fuller Theological Seminary, followed by a master's of theology from Princeton Theological Seminary and doctorate degrees from Claremont Graduate University and its theology school.
Among the highlights of his long tenure at Laguna Presbyterian, he pointed to the restoration of the church's Forest Avenue campus in the early 1970s, when he first started.
"People came together with a new sense of hope and vision," he said.
Laguna Presbyterian celebrated its 100th anniversary in 2017, a doubly momentous year because the church was able to pay off its mortgage, Tankersley said.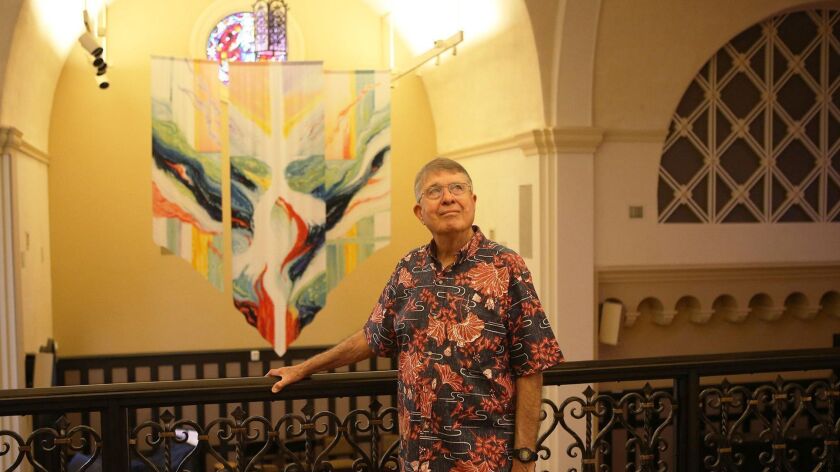 Tankersley said he also enjoyed overseas mission work, including rebuilding an orphanage in Romania in the 1990s.
Of particular note was a project to rebuild houses near the Richardson Leprosy Hospital in India in 1993, he said. It was his first experience with people with leprosy.
"I got to know some of them. I preached to them and we shared food with them," he said. "They were very poor but wonderful people.
"There is a strong Christian church there, and their faith grew."
Lorna Cohen, a member of Laguna Presbyterian since 1995, said Tankersley "has managed to keep a flock of 700 congregants of every stripe together in good times and bad, inspired us all to deeper faith journeys through discipleship programs, Bible studies and spiritual formation."
"He is always there for others — for his flock, for his family, for the city and the world," she said. "He leaves a thriving church in the center of downtown, beloved by his flock and the entire community. We will miss him beyond words."
Over the decades, the conflicts, debates and crises of American society and the Western world didn't escape Laguna, Tankersley noted.
He pointed to the AIDS epidemic of the 1980s, when Laguna Presbyterian worked to help the afflicted and educate the community.
"Our people have always decided to work together, to be one people, unified in the spirit of Christ," Tankersley said. "We've been learning to love each other, even in our disagreements."
He called his time at the church a "great honor, but the greatest honor that [the church] could give me is to accept, love and honor the new pastoral leadership that will come in the next couple of years."
The church has named Gareth Weldon Icenogle as its interim pastor after Tankersley retires. Icenogle will start in September after finishing another assignment in Dallas.
Before then, Icenogle, who also has been a pastor at La Cañada Presbyterian Church, will speak at the Laguna church's July 8 services.
Tankersley said he and his wife, Kay, will continue living in their longtime Laguna Beach home. They'll also keep attending services at Laguna Presbyterian.
After June 30, Tankersley plans to help other area pastors and write books based on material he's developed through the decades.
"It's been an exciting ride," he said. "I've been blessed in every way."
BRADLEY ZINT is a contributor to Times Community News.
---
All the latest on Orange County from Orange County.
Get our free TimesOC newsletter.
You may occasionally receive promotional content from the Daily Pilot.