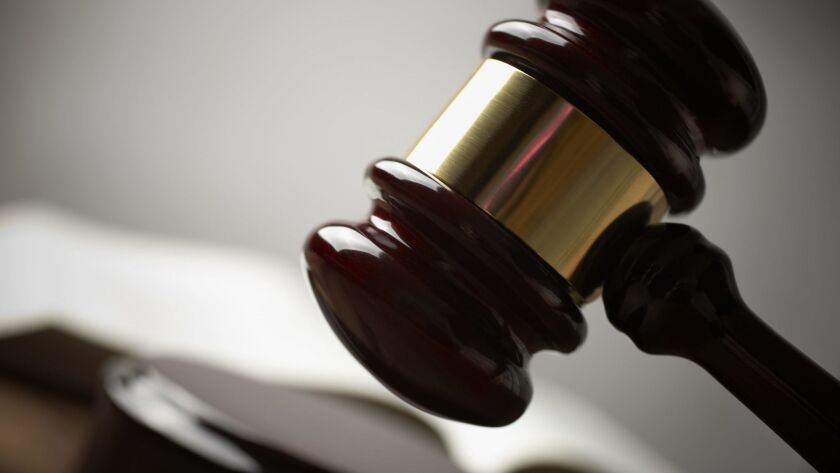 A state appeals court has overturned the conviction of a Newport Beach attorney whom a jury had found guilty of participating in an extortion scheme against the owners of Tustin's Marconi Automotive Museum.
In an opinion published Monday, a panel of judges from California's 4th District Court of Appeal ruled that James Toledano, a three-time state Assembly candidate and former chairman of the Orange County Democratic Party in the 1990s, "suffered prejudice" when the jury at his trial wasn't instructed about his litigation privilege.
The appeals judges said jurors were "never informed that conduct otherwise criminal is permitted if it falls within the litigation privilege," which grants attorneys immunity from criminal prosecution for certain statements made while trying to settle a lawsuit.
During Toledano's trial, his attorney denied that Toledano was trying to extort or threaten the Marconis, arguing that he was working out a settlement to avoid a civil suit.
"There is a reasonable chance the jury would have rendered a more favorable verdict for Toledano had it been properly instructed that the litigation privilege could protect Toledano's communications," the appeals judges wrote.
The opinion breaks legal ground in state courts, according to Toledano's attorney, Correen Ferrentino.
"California has never dealt with civil litigation privileged in a criminal extortion case," she said Wednesday. "I'm pleased that the court acknowledged the civil litigation privilege."
According to the appeals court, Toledano wrote a letter to museum co-owner Priscilla Marconi in 2007 saying he had been retained on behalf of Michael Earl Roberts in connection with a potential lawsuit against Marconi and her husband, Richard. Roberts, of Corona del Mar, was a personal trainer for the Marconis until he was fired in 2005, prosecutors said.
In 2008, prosecutors said, Toledano met with the Marconis' lawyer and threatened that Roberts would reveal personal information about them to local media if the couple didn't hand over $350,000.
In October 2014, Roberts pleaded guilty to felony extortion and conspiracy charges and was sentenced to six months behind bars.
In November 2014, an Orange County Superior Court jury convicted Toledano of conspiracy and extortion charges. He was sentenced in March 2015 to nine months in jail and three months' probation. The sentence was stayed pending his appeal, his attorney said.
It wasn't clear whether the case will return to court.
---