From counseling to a food bank, Orange Coast College offers an array of social services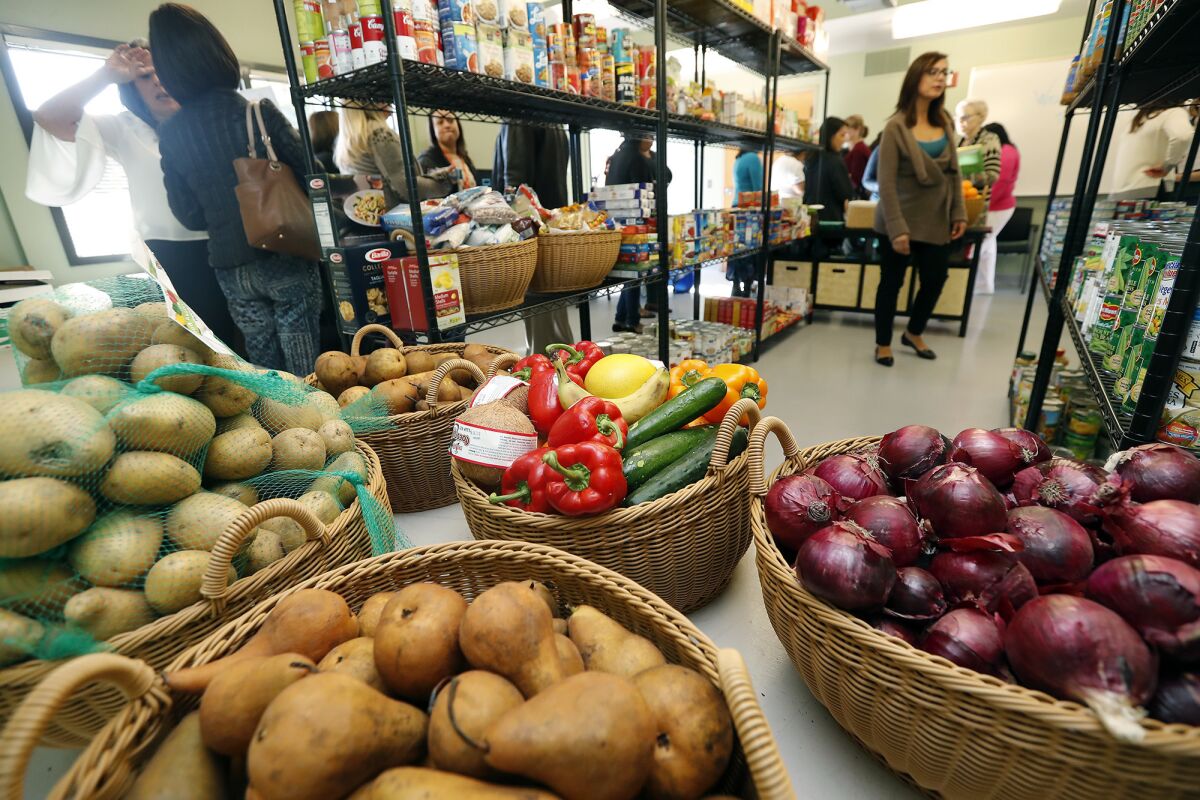 The Newport-Costa Mesa community is on the verge of addressing several chronic social problems, if we commit ourselves to creating and perpetuating a tight-knit safety net.
In a perfect world, someone who is afflicted with a mental health condition, poverty or homelessness would have all the resources to find some sense of security and control, obtain relevant job training to get into the workforce, earn a living wage and ultimately pay taxes that perpetuate a system that can help the next person in need.
The exciting news is that such idealism is possible in our local area using a mixture of social services. Within two years, we could have a comprehensive service, run completely by professionals rather than volunteers, if only we can embrace such an opportunity by generously donating our time and fundraising.
Currently, somebody who has nowhere to live, nowhere to go and no transportation can receive help at Someone Cares Soup Kitchen, Friendship Shelter and several other organizations on and near 19th Street in Costa Mesa. This area has been a hub for social services, including the senior center Bethel Towers and Costa Mesa Senior Center. These provide some immediate relief to those who need it most.
Nonetheless, for the significant population of homeless people near there, there still exists a more-chronic demand for mental health services.
I have always championed community college and believe Orange Coast College is an excellent, inclusive place for everyone. In recent years, they have expanded psychological services and referral networks for counselors, doctors and psychiatrists who can help, often on a pro-bono basis. With their Pirate's Cove food bank, there exists a way to get basic foods, feminine hygiene products free of charge.
Within two years, Orange Coast College will have dormitories. Hopefully these will be open year-round. In this way, many people could use a partnership of social services and community college to stabilize mental health conditions, get necessary medicine, food, clothes and shelter.
Through fee waivers, anyone could essentially attend OCC for free, obtain materials needed to study and gain necessary education. In particular, the Career and Technical Education Department has proven the most cost-effective, practical and functional method to gain economic empowerment.
With fields such as home health care aids and personal care aides having annual job growth rates of over 40% and many more vacancies than available manpower, these can be excellent entry level jobs for someone with basic education. Supplemented with Orange County TANF food stamps and bus vouchers, someone could realistically transition from being homeless to a productive member of the local economy and society.
But it is not enough for us to read this, we need to actively advocate for helping others. There only needs to be more volunteers to solicit donors and transport food, goods and clothes. Orange Coast College needs funds to be able to build more dorms. Newport-Mesa is filled with talent, initiative and persistence, if only we believe and turn the vision into reality.
Joseph Klunder, who grew up in Newport Beach, now lives in Beijing.
How to get published: Email us at john.canalis@latimes.com. All correspondence must include full name, hometown and phone number (for verification purposes). The Pilot reserves the right to edit all submissions for clarity and length.
All the latest on Orange County from Orange County.
Get our free TimesOC newsletter.
You may occasionally receive promotional content from the Daily Pilot.