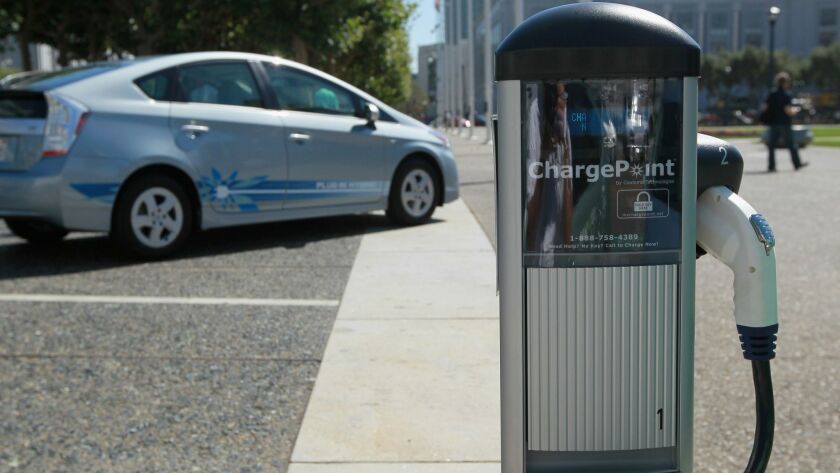 Last week I was traveling for work and missed the Democratic debate for Senate District 37 between Costa Mesa Mayor Katrina Foley and Dave Min. I was in Canada, talking about smart cities and the ways in which cities can combat climate change.
A few days after the event, I decided to listen to a recording of it while brushing my teeth and packing my suitcase. I stopped short, however, when I heard Min repeatedly dismiss the value of local control. To fail to acknowledge the role of local governance is both bad democracy and poor policy.
Take climate change, for example. Across the globe, cities are punching far above their weight when it comes to taking steps to combat climate change. From local transportation to energy efficiency in buildings, there is a lot that local government can do to be more sustainable, consume less energy and reduce greenhouse gas emissions.
The United Nations refers to cities as both the "cause of and the solution to" climate change because the reality is that most people around the world live in cities. Here in Southern California, small cities like Encinitas have created Climate Action Plans with very real paths to achieving de-carbonization while large cities like San Diego are taking charge of the power sector in the form of community choice aggregation.
Here in Costa Mesa, under Foley's leadership, we're in the process of hiring an energy and sustainability manager to lead our efforts.
While the state has taken massive strides to reduce the carbon emissions of the electric grid, most experts acknowledge that we must now take the fight to the transportation sector. Forty one percent of California greenhouse gas emissions come from cars, trucks and buses, according to the Los Angeles Times.
While we may not be able to exert influence on long-range trucking companies at the local level, we can instead create an environment in which an average family can easily transition to a hybrid or electric vehicle by dramatically ramping up the availability of charging stations.
In the industry, we often talk about the "Field of Dreams" strategy for vehicle electrification: if you build it, they will come. That means encouraging vehicle charging stations in new development, streamlining permitting to encourage deployment of charging stations at every business in the city and making our own city infrastructure as friendly as possible to electric vehicles and electric vehicle charging. This is the approach advocated by Mayor Foley.
I'm supporting Foley for state Senate because she is committed to fighting climate change at every level of government. Obviously not every solution is local, and we need strong leaders in Sacramento who will focus on the things they can and should influence.
California must continue its efforts to de-carbonize the grid and one of the challenges of a 100% renewable grid is to the intermittency of wind and solar. But the solution is not to further incentivize the utilities to procure these resources as Min indicated during the debate.
In my opinion, there are far better places for our tax dollars. The solution to the intermittency problem is to think truly regionally, outside of the state of California and embrace the idea of a Western regional grid that would allow us to more easily send excess power to other states when its not needed.
In my year in office, I have often found that there is no silver bullet for our toughest challenges. We need the best people in the room and the willingness to work with partners across every level of government. If that sounds like an approach you support, I urge you to vote for Foley for state Senate.
Andrea Marr is a City Council Member in Costa Mesa and a clean energy engineer.
Support our coverage by becoming a digital subscriber.
How to get published: Email us at john.canalis@latimes.com. All correspondence must include full name, hometown and phone number (for verification purposes). The Pilot reserves the right to edit all submissions for clarity and length.
---