Commentary: It's time to reopen Orange County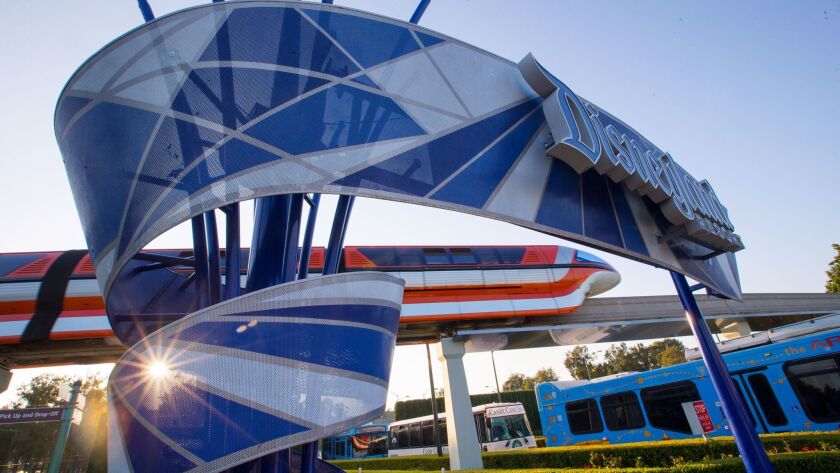 Throughout our history as a nation, we have been confronted with a simple choice: do we show courage as Americans or are we governed by fear?
The crisis caused by COVID-19 is seemingly unprecedented. Confronting an unknown and potentially very lethal virus presented our country with an exceptionally complex problem.
However, facing great unknown threats and difficulties is not new to Americans. Since our nation's birth, we confronted these times with unity and resolve. We have faced down fear with great courage and come out the other side a stronger people. The time has come for us to rise to the occasion yet again.
National jobless claims have reached 26 million. Orange County, one of the largest metro area economies in the country, needs a plan sooner than later to reopen businesses. We can't continue to shelter in place without causing even greater economic damage. It is time to talk about a plan to move forward.
We are all aware and share health concerns about the virus. According to experts at Hoag Hospital, we have flattened the curve in Orange County. The Board of Supervisors has led the charge and demonstrated true leadership. Our elected officials took responsible action based on the information presented to them, and those decisions proved successful.
Our healthcare professionals have worked tirelessly, with a level of proficiency and expertise that one would expect from world-class hospitals and well-trained physicians and staff.
Our first responders have gone above and beyond their job descriptions. Sadly, some of these public servants have passed away as a direct result of assisting others with COVID-19. These public servants are heroes and our prayers are with their families.
Essential workers, like delivery drivers and grocery clerks, have kept supply chains open and our shelves stocked, but they are not able to keep the economy going on their own.
Gov. Gavin Newsom has promised to work with local leaders as they follow the process for coming slowly out of quarantine. He will be using the six criteria developed by health leaders and epidemiologists. Not one of these criterion has been met yet by Orange County.
The time has come for us to emerge from our homes and rejoin the workforce. Protocols can be followed to protect the most vulnerable among us, along with continued social distancing being practiced in public places. We are much wiser having endured this crisis and our citizens will rise to the occasion. There is always risk, but the risk of inaction is now greater.
Every day, I hear from business owners in our city increasingly concerned about their ability to reopen their doors. When they express their concerns, it's not only that they are losing their businesses — it's that they are having to layoff their employees, many of whom are lifelong friends.
They worry for their workers' families. They worry for their own families. The jobs they have created might never come back if we don't work together to reopen our economy now.
If we do not get a workable plan in place to reopen, we will hit an economic point of no return. Our economy will fall into a deep recession. If our economy crashes, increased crime, depression, suicides, domestic violence and homelessness will be inevitable.
Each and every neighbor is reliant upon each other. We are all in this together. We will succeed together, or fail together. For the sake of our neighbors, we must succeed. Orange County must reopen.
The writer is a Newport Beach councilman.
---
All the latest on Orange County from Orange County.
Get our free TimesOC newsletter.
You may occasionally receive promotional content from the Daily Pilot.