Apodaca: The pandemic may be the shock to the system education needs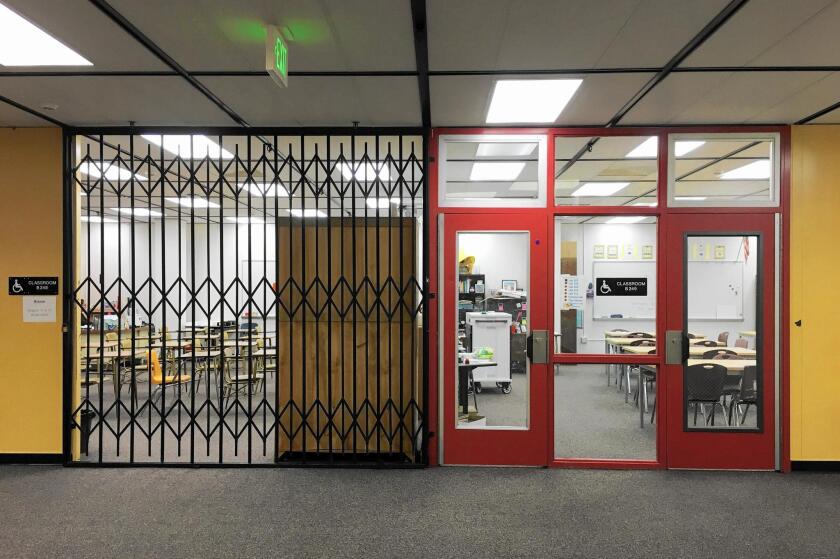 We've been hearing for a long time about the revolution that's coming to education.
In this bold new world, we would see flipped classrooms, experiential learning, a move away from rote memorization and drill-and-kill mentality, an emphasis on bottom-up creativity and a model that focuses less on punitive strategies and more on collaboration and inclusivity.
These are among the many changes that we've often been led to believe are on the verge of being realized, yet for so long we've been disappointed by the slow pace of progress toward achieving these visionary goals. Instead, what passes for "reform" have been policies that continue to rely heavily on standardized testing and punitive accountability; curriculum and teaching methods chained to the past, and far too many ineffective charter schools.
There are many reasons why we've failed so far: Transformational change is hard. Educational institutions are bureaucracies notoriously resistant to reform. Inadequate resources, a lack of critical support for schools and teachers, and a system that virtually ensures inequality are ongoing, deeply entrenched problems. The list goes on.
But sometimes a shock to the system, however unwanted or unpleasant, can also present an opportunity.
Or, as Sir Winston Churchill is credited with first saying, "Never let a good crisis go to waste."
Right now, we're in a crisis. The coronavirus pandemic has disrupted the world of education in a way that we never imagined. Students are struggling. Teachers are exhausted. Parents are angry. And we're all wondering what might be the long-term consequences of the biggest breakdown in education that any of us have ever seen.
I'm no silver-lining type, particularly after the year we've just lived through. And I'm certainly no expert, just someone who observes and asks a lot of questions. Yet this skeptical observer can't help wondering if there's chance for the educational establishment to seize the moment and use everything that's been experimented with and piloted in the past year to finally achieve some of the reforms that have proved so elusive in the past.
For instance, it has been clear for a long while that the tired old model of teachers standing in front of desk-bound students and reciting a rote curriculum that students are then expected to spit out on tests isn't terribly effective.
Historians will no doubt look back upon 2020 as one of the most consequential years in modern times, but what's in store for 2021?
Lectures have their place, but reformers have long championed an open, flexible approach that includes more interaction, discussion, self-discovery and experimentation, and which regards mistakes as learning opportunities. We've seen smatterings of these ideas put into action over the years, but not in any widespread, comprehensive way.
Then the pandemic hit and most of education went online. While no one is satisfied with that, at the same time I have also marveled at the resourcefulness and fortitude demonstrated by many educators over the past several months.
When students and teachers are able to return to classrooms en masse, why not try to use what has been learned about online instruction to do things differently?
Consider the long-touted potential of the flipped-classroom concept, which could benefit greatly now that teachers have gained experience this past year in creating and delivering effective, imaginative online content.
In the flipped scenario, students would watch lectures online and do assigned reading for their homework, then come to class prepared to engage in a more dynamic, interactive learning environment.
In this model, teachers could work in teams to divvy up the workload and break students into small groups to review materials, run practice sessions, answer questions and oversee projects. These teachers might also be encouraged to develop their own methods of assessment instead of them being forced to spend valuable classroom time constantly drilling students for standardized tests.
The pandemic has also laid bare the stark inequities in our education system and underscored the reality that the biggest obstacle to student success is poverty. If we've learned nothing else through this crisis, at least let the one inescapable lesson be that we must work harder to lessen the impact of poverty by making sure that all children have access to good nutrition, health care and decent places to live.
One idea for the post-COVID world that's been promoted by the Brookings Institution, a well-known and influential think tank, calls for "powered-up" schools. These are described as public schools that draw on a broad range of allies and resources from within the communities they serve to support and augment learning and create tailored opportunities for students based on their needs.
In a report detailing how this concept could be implemented, Brookings researchers noted that they had been driven at the outset by one central question: "Is it possible to realistically envision education emerging from the novel coronavirus pandemic stronger than it was before?"
It's an ambitious goal, but not impossible, they concluded.
As the pandemic rages and schools continue to operate largely online, we're all worn out and eager for classroom instruction to be fully restored. When that day comes, it would be understandable if— in our longing for a sense of normalcy and out of concern that much learning time has been squandered — we aim to resume educating kids just as we did before.
But that would be a textbook case of letting a good crisis go to waste.
---
All the latest on Orange County from Orange County.
Get our free TimesOC newsletter.
You may occasionally receive promotional content from the Daily Pilot.