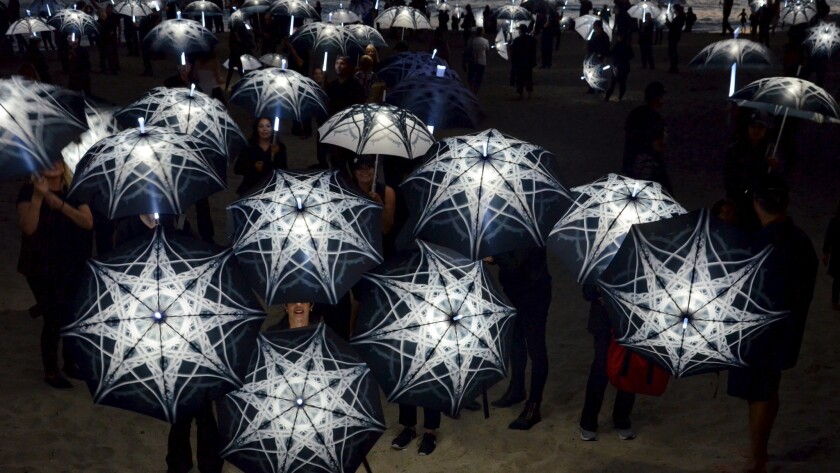 I'm told that when you put on makeup, you start with foundation.
If that's the case, then 2019 will be a very glamorous year for Laguna Beach because the city has been putting on foundation since 1972.
This year has been like many other recent years for this aging beach-side beauty. Laguna has perfected the art of staying busy and clinging to an image of itself.
Of course layers of foundation only go so far. At some point it needs to step out and preen in the daylight of reality.
But in 2018, reality was like a rerun. The top issues seemed familiar — so much so that they motivated a new generation of activists, wanting something more.
But we will get to that.
Looking back, the biggest impact of 2018 likely will be what happens in the future because of it. So let's recap my top 10 issues of 2018.
10. Business closures
There are cycles to business, as with anything, but Laguna's cycles were either: tough, challenging or bleak. Several high-profile business locations remained shuttered all year with entire blocks vacant. Rents for many shops were untenable, especially along Forest Avenue. It was not a good year for shopkeepers in Laguna.
9. Diversity
With the ongoing national dialogue around sex, power, racism and more, Laguna remained in its own bubble. It's a city that's 84% white, the highest in Orange County. In this age of empowerment and diversity, Laguna looked less like an eclectic art colony and more like a private country club.
8. Homeless
Another year, another ACLU lawsuit. Winning the award for most ineffectual lawsuit of the year, the American Civil Liberties Union sued the city and settled. But did the homeless win? Not really. Did the city learn any lessons? No. Could all of the legal effort and staff time been put to better use and actually help the homeless? Absolutely.
7. Social hatred
This year proved that if people have a choice between demonstrating hatred at a local park or posting hatred on a social media site, they will do both. What was particularly disappointing, however, was that residents chose the Nextdoor website to spew venom. Literally, these were your neighbors, perhaps three streets over. You instinctively waved to them as you walked your dog, then unwittingly read their diatribe over coffee, wondering who could write such a thing.
6. Tourists redux
There are tourists every year, of course, but in 2018, they have grown into categories. There are "daytrippers," which are the worst category of tourists because they drive in, park for free on neighborhood streets, bring homemade sandwiches, Hot Cheetos and yipper dogs, then depart later without a hello, leaving a trail of trash, misery and trampled reefs. The "good tourists" stay at the Montage or Surf and Sand, buy art and leave hefty tips in their wake. Tourism is now viewed only in socio-economic terms.
5. Symbolic protests
Laguna Beach has become the pièce de résistance of resistance locations. For a city of less than 25,000 people, it's remarkable how many protest movements we have. Clearly, most of these people come from out of town, not unlike daytrippers. But why Laguna? Why not? It has an activist history, it's friendly, it's beautiful and there's a delicious new taco stand opening up across the street.
4. Brown reefs
There are big signs that warn people not to steal from beaches, and yet they do. People blithely stomp on reefs, try to catch crabs and throw rocks at urchins. Like any natural resource, Laguna reefs are being loved to death. This year was essentially a repeat of prior years, where 6 million visitors all want something to take home. It's a losing proposition, and the increasingly dead brown reefs prove it.
3. Power lines
It wasn't a bad idea, Measure M. It would have raised the sales tax 1% to bury power lines. But all people saw was the word "tax." Officials should have called it a fee, a mitigation, an enhancement or first-responder support. Instead, Laguna is stuck with its fire-breathing sticks of death. Smart Laguna organizers will regroup on another plan; in the meantime, the city will hold its breath through the dry seasons.
2. Artists
In some small way, 2018 was the year of the artist in Laguna Beach. The Laguna Art Museum led the way with its "Art & Nature" project. But it seemed like every conversation was put in the context of "The Artist." Housing, downtown planning, canyon zoning, City Council — all included the question, "How does this impact artists?" By all accounts, there was the painful realization that if the question wasn't asked, it would become moot. In other words, before long artists would simply fade away. Some say that's already happening. No matter what becomes of affordable housing, at this point it's too late, they say. Laguna is too expensive for most artists.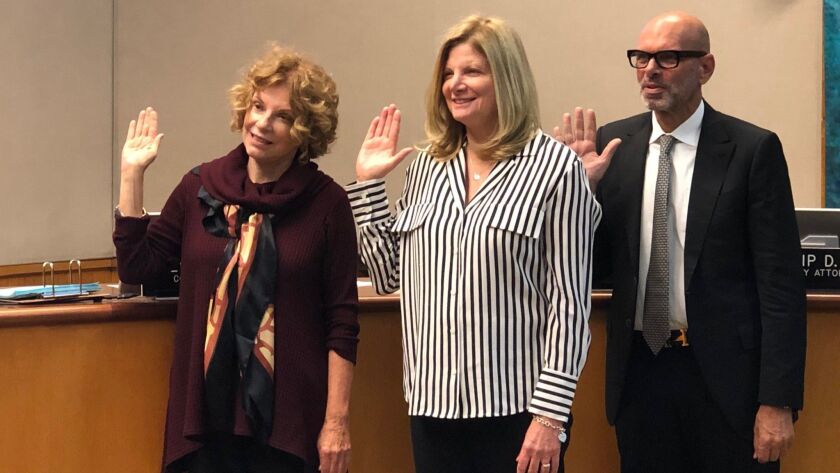 1. Election
The biggest issue in 2018 was the election. It started in early summer — the buzz, the hype, the name-calling. People did what they do best: quickly take sides, ignore facts and feel self-righteous. The only thing politicos agreed on was that it was the nastiest race in memory. By the end, Laguna had a lead vote-getter and gallery owner, Peter Blake, who promised to shake things up, stick to his vows and remake Laguna into a sophisticated art enclave, worthy of its roots.
To me, 2018 was a set-up year for something more interesting in the future. If Laguna embraces its potential, welcomes the challenge and takes more risks, it could be a fun ride – with or without the makeup.
David Hansen is a writer and Laguna Beach resident. He can be reached at hansen.dave@gmail.com.
---