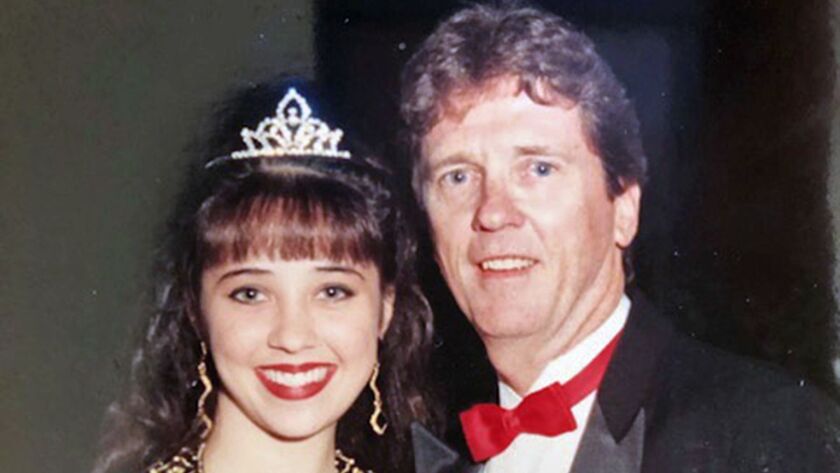 On a recent Saturday night my 17-year-old granddaughter, Emma, was crowned senior princess at her North Carolina high school's homecoming football game.
Hedy and I were unable to attend, but were avid participants via social media.
In North Carolina, like the rest of America's Deep South, high school football is king, and homecoming pageants are big deals. They're rites of passage for many young Southerners.
They're also big here in Orange County.
For this proud grandpa (the proper term below the Mason-Dixon is "papaw"), the homecoming — 3,000 miles and three time zones east of us — was "deja vu all over again." That "Yogi-ism," coined by New York Yankee great, Yogi Berra, aptly describes my experience as a homecoming dad, and, now, granddad.
What I'm attempting to say here is that I've been permitted — once up-close and once at some distance — to live and then relive one of life's truly joyous moments. Homecoming is a unique American cultural institution.
Proud "daddy," John — my son-in-law — walked his daughter Emma from the football sideline to the 50 yardline with a huge smile on his kisser. I've been there.
Emma was positively radiant.
John was decked out in a suit and tie and Emma wore a cream-colored dress decorated with inlaid pearls.
All homecoming halftime ceremonies follow an established protocol that's been adhered to for decades. Tens of thousands of such ceremonies have been staged in every corner of America.
Homecoming ceremonies in North Carolina don't differ all that much from ceremonies held in Orange County, with a couple of notable exceptions: a team prayer on the field is frequently conducted prior to kickoff and, during the game, an excited PA announcer with a heavy Southern drawl nearly swallows the microphone.
A quarter century ago I did the very thing my son-in-law, John, did Saturday.
In October of 1993, I walked Emma's momma ("momma" is honored nomenclature in the South) — my daughter, Jade — onto the field at Estancia High School's homecoming. The game was played at Orange Coast College.
Jade was an Estancia homecoming princess, and I took part as her proud father and escort.
Though Hedy and I were unable to make the trek east last weekend for homecoming, we were there in spirit. We have, by the way, booked passage to attend Emma's graduation next June. She's been informed that she'll deliver either the valedictorian or salutatorian address at that ceremony, and we wouldn't miss it for the world.
Emma's more than a pretty face. In addition to being a homecoming princess (she's been my princess since her birth at Hoag Hospital in 2001), she's also student body president; president of the school's chapter of the National Honor Society and possessor of an unblemished 4.44 weighted grade-point average.
She hopes to attend either the University of North Carolina or North Carolina State on full scholarship next fall. She'll major in biochemistry.
Though a top student, Jade was never Estancia's student body president. She was active in student government for four years, however. In 1993, she was Miss California in America's National Teenager pageant and competed for the national crown in Nashville, Tenn. It was there that she received her initial dose of Southern hospitality.
Jade was also an honor student and earned degrees from Orange Coast College, UC Irvine and Cal State Long Beach.
Ever since Emma began to babble and coo in her crib, Hedy and I have referred to her as "Jade on steroids." A middle school English and literature teacher, and registered nurse, Jade has always been an overachiever.
In addition to maintaining a 4.0-plus grade point average at Estancia, she was a junior varsity volleyball player, junior varsity track athlete and varsity cheerleader.
Emma is over the moon when it comes to achievements. She's the Gold Standard for our family. In addition to numerous academic accomplishments, Emma played varsity soccer for three years, ran varsity cross-country four years and has been a varsity swimmer.
Jade doesn't mind having her accomplishments eclipsed by her eldest daughter.
"Emma's a joy," Jade told me recently. "She's gifted, as are her two younger sisters and her older brother, and she's an all-around great kid. We're very blessed."
Yes we are.
Jim Carnett, who lives in Costa Mesa, worked for Orange Coast College for 37 years.
---