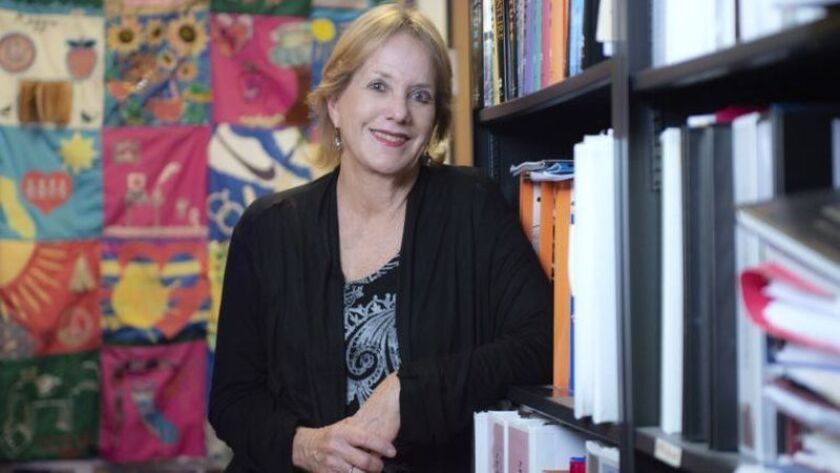 What a wise investment the Department of Education is making in UC Irvine's WRITE center ("UCI aims to help middle and high school students' writing through new center," Feb. 13). After all, the foundation of education is literacy skills. As a clean mirror reflects one's image, clear writing reflects one's mind. That's why journaling, poetic musings and thoughtful letters to friends, loved ones and newspapers enables each of us to become better acquainted with ourselves and others.
As Louis L'Amour advised, "Start writing, no matter what. The water does not flow until the faucet is turned on."
Ben Miles
Huntington Beach
Museum's future is promising
I just opened the paper and am delighted to see a great article on Orange County Museum of Art ("Temporary OCMAExpand location offers a unique experience for arts lovers," Feb. 11). There are great exhibits planned, great lectures ahead and a bright future for the museum. And, if you haven't heard, it's architectural design has won an award. Thank you, architect Thom Mayne.
Teri Kennady
Newport Beach CA
Rupert the swan swam here
When I first glanced at the article and accompanying photo of the two black swans that were found on Balboa Island I immediately got a shiver up and down my back as memories of a famous black swan known as Rupert once roamed Newport Harbor and made friends along the way ("Pair of black swans taken to shelter after being found on Balboa Island," Feb. 11).
Rupert, sadly, was inadvertently killed in 2006 by an Orange County Sheriff's Harbor Patrol boat, but for an instant upon looking at the two black swans in the photo, I thought perhaps they could be his offspring.
Bill Spitalnick
Newport Beach
How to get published: Email us at dailypilot@latimes.com. All correspondence must include full name, hometown and phone number (for verification purposes). The Pilot reserves the right to edit all submissions for clarity and length.
---