Malia Tufuga, Xolani Hodel commit to Stanford for volleyball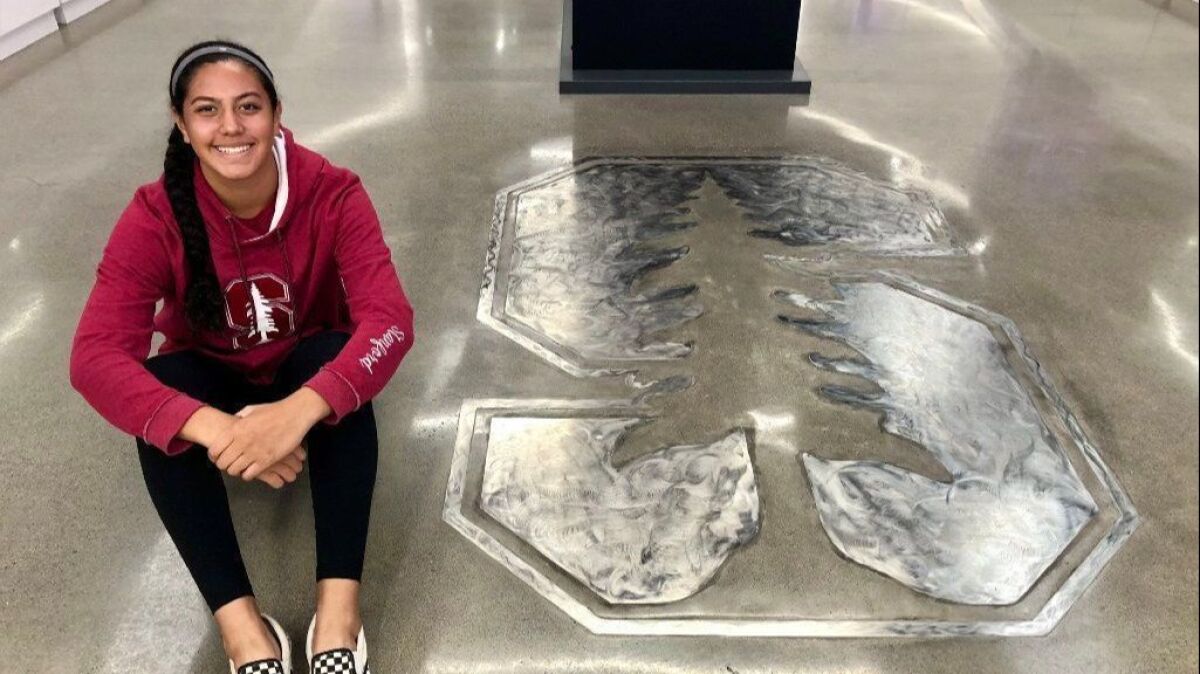 Two local multisport athletes have given their commitment to Stanford University to play volleyball in college.
Costa Mesa High's Malia Tufuga and Huntington Beach's Xolani Hodel, both of whom are rising seniors, have given verbal commitments to the Cardinal.
Tufuga plans to play indoor women's volleyball at Stanford, while Hodel will play in the sand for the Cardinal's beach volleyball program.
As a younger sister, Tufuga grew up wanting to follow in the footsteps of her brother, Mason. She saw him compete in football, basketball, baseball and volleyball in high school.
Eventually, Mason wound up signing with the Stanford men's volleyball program, where he is an opposite.
Tufuga tried her hand at several sports with the Mustangs, too. At various points, she has played basketball, golf, softball and volleyball. She also played club volleyball with Club H Volleyball in Huntington Beach and Tstreet Volleyball Club in Irvine the past two years.
"Growing up with an older sibling, it's always been competitive, whether it's [calling] 'Shotgun' [for the car ride], or the last bite of food, or sports and school," Tufuga said of her relationship with her brother. "It's always been competitive.
"Seeing how well he did, the goals and the achievements that he was able to reach, kind of inspired me to mimic that."
Tufuga's parents, Mai and Yvette, met playing in a friendly volleyball game in an open gym. Now, both of their kids will go on to play the sport in college.
Costa Mesa has made the CIF Southern Section playoffs in each of Tufuga's first three seasons. The Mustangs moved up from Division 5 to Division 4 last season.
Tufuga, who stands 6 feet tall, served as both an opposite and a setter in Costa Mesa's 6-2 offense in the 2018-19 campaign.
With the Cardinal, Tufuga will be joining a program that is set to add former Corona del Mar 6-foot-4 outside hitter Kendall Kipp this year.
"I am going to guess setting, only because the hitters on the Stanford team now are massive," Tufuga said when asked what position she was recruited to play. "I look tiny compared to them.
"I would like to get a chance to compete and play, and step on the court with such an amazing team and play for such an amazing coach and an amazing staff."
Tufuga also called the Costa Mesa High Counseling Department her dream team because they helped her organize her thoughts while balancing a heavy class load and multiple athletic pursuits. Her schedule next year will include AP Government, AP Economics, AP Literature, AP Calculus, AP Environmental Science, a fourth year of Spanish (online), piano class and ASB.
Hodel, who has played at middle blocker and outside hitter for Huntington Beach, chose to join the Stanford beach volleyball program.
Other suitors included UCLA, as well as Hawai'i. Hodel said the Rainbow Warriors wanted her to play both beach and indoor volleyball.
In high school, Hodel has made CIF postseason appearances in basketball, soccer, track and field and volleyball.
Hodel has played her club beach volleyball for Golden Coast Beach Volleyball Club. She met her coach, Hayden Jones, when she was at Mesa View Middle School, where he was a physical education teacher.
Last summer, Hodel teamed with Los Alamitos libero Jacinda Ramirez to take second place at the Beach Volleyball Clubs of America national championships in Hermosa Beach.
"I'm super excited," Hodel said of committing to the Cardinal. "I feel like I've been saying that I've been committed to the process of applying for so long, and just finally being able to say that I'm actually officially committed to Stanford is really amazing."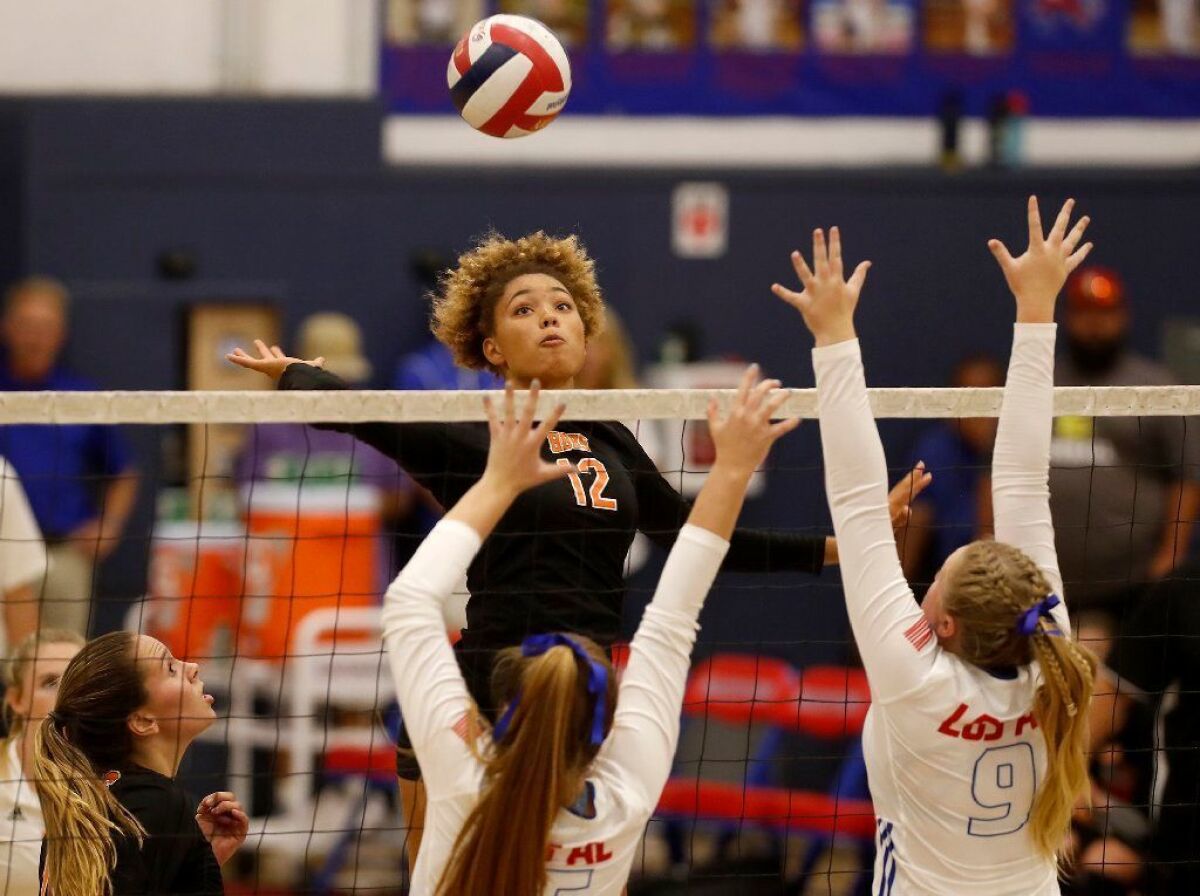 ::
Support our sports coverage by becoming a digital subscriber.
For more sports stories, visit latimes.com/socal/daily-pilot/sports or follow us on Twitter @DailyPilotSport.
Twitter: @ProfessorTurner
---
All the latest on Orange County from Orange County.
Get our free TimesOC newsletter.
You may occasionally receive promotional content from the Daily Pilot.