High School Girls' Water Polo Preview: CdM, Laguna Beach among CIF Division 1 contenders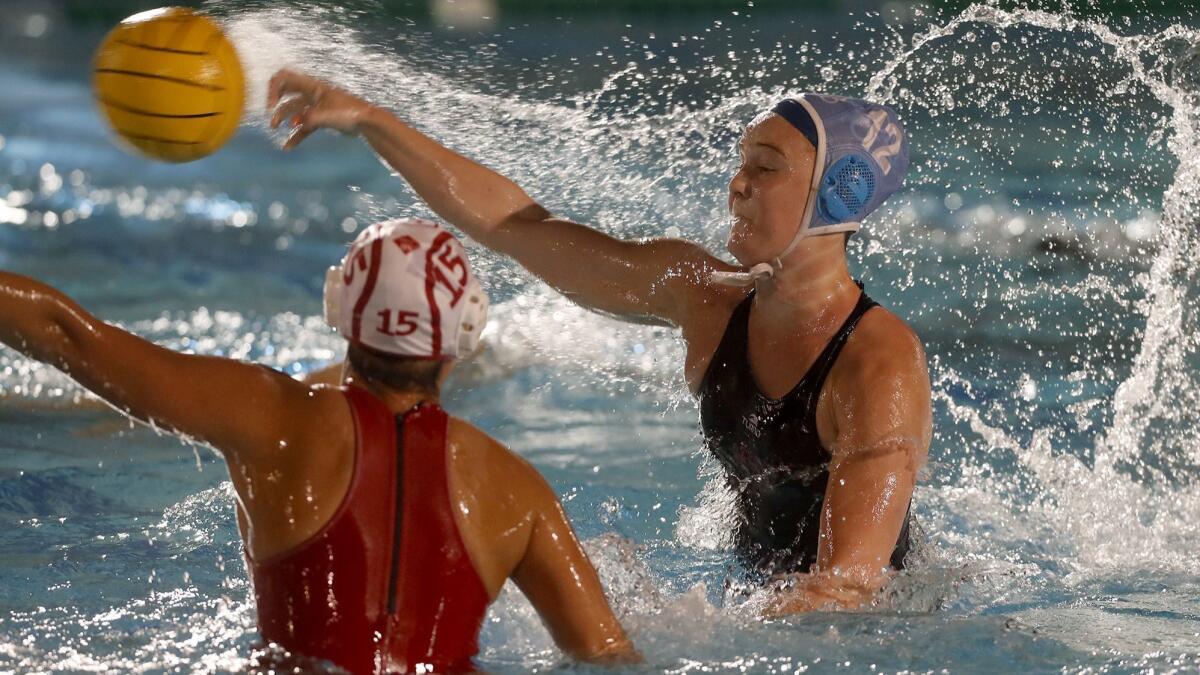 The No. 7-seeded team in the CIF Southern Section Division 1 girls' water polo playoffs last season ended up with the title.
Santa Barbara San Marcos upset defending champion Laguna Beach in the quarterfinals, and got hot at the right time to claim the crown. There also appears to be parity this season, with several teams capable of winning it all.
Among the local teams, Corona del Mar (4-1) and Laguna Beach (5-0) look like they have the best shot. The Sea Kings have been an elite program year in and year out, yet have not made the Division 1 semifinals since 2015. But they should be considered in the conversation to at least advance that far this season. They opened the season ranked No. 4 in Division 1 and 2, upsetting No. 2 Orange Lutheran 12-9 on Dec. 11, before falling to No. 3 Foothill 7-6 three days later.
Stanford-bound senior Sophie Wallace leads CdM as one of four senior starters along with UCLA-bound center Layne Anzaldo and Michigan-bound attackers Ella Abbott and Carter Britt. Talented junior goalkeeper Maya Avital is in her first year starting on varsity.
"I think the margins are really small [in Division 1]," CdM coach Justin Papa said. "I think everyone one through eight, whoever gets into Division 1, it's going to be a tight race. There's no easy game in Division 1 this year. There's no one that you can overlook. It makes it fun, it makes it challenging, it makes it nerve-wracking."
Laguna Beach began the season as the top-ranked team in Division 1 and 2, and earned impressive back-to-back victories on Dec. 14 and 15, rallying to beat defending champion San Marcos 10-7 before taking down No. 2 Orange Lutheran 6-3.
Like CdM, the Breakers also have a top goalkeeper in first-year starter Quinn Winter, a UCLA-bound senior who takes over for Daily Pilot Dream Team Player of the Year Thea Walsh, who's now at Stanford. Other college-bound seniors to make an impact for the Breakers include Claire Kelly and Evie Laptin, both of whom are headed to UC Santa Barbara, as well as Bryn Giofreddi (Brown) and Cici Stewart (Princeton).
Newport Harbor (4-1) and Los Alamitos join the Sea Kings and Breakers in the four-team Surf League. The Griffins have won three straight Sunset League titles prior to the format change this season.
As for the Sailors, they won the Division 2 title last season and have a new coach in Ross Sinclair, the Sailors boys' water polo coach who also now handles the girls' job after the resignation of Brian Melstrom. Newport Harbor is young, with four freshmen on varsity including Taylor Smith, who has been a goal-scoring leader early in the season. Seniors Kili Skibby, who is headed for UC Irvine, and Michigan-bound Annie Rankin also lead the Sailors, as well as UCLA-bound defender Brooke Banta, a transfer from Mater Dei who becomes eligible on Dec. 22.
"I think the girls are learning my system and style and expectations, so there are going to be some growing pains," Sinclair said. "The four freshmen [Smith, Alex Love, Morgan Netherton and Lily Gess] are all going to be really good, so we've got some youth out there."
The Wave League features Huntington Beach, Marina, Fountain Valley and Edison. Marina (6-6), led by junior goalkeeper Emma Marsh, has shown improvement early in the season, already surpassing its win total from last season. Still, the Wave League favorite has to be Huntington Beach (5-2), which began the season ranked No. 10 in Division 1 and 2.
The Oilers have UC Santa Barbara-bound defender Courtney Heydorff and UC San Diego-bound attacker Nicca Falah as senior leaders, though coach Mark Canner said that Falah would miss most if not all of the regular season after suffering a nose injury in a loss to San Marcos on Dec. 7. Freshman Shanna Davidson, the sister of Edison senior standout Cameron Davidson, is an impact player who should absorb some of that scoring loss.
Goalkeeper Elaina Davey, a junior, is another top player for Huntington Beach.
"I think we look pretty good," Canner said. "[Davidson] won Junior Olympics for us at Huntington Beach Water Polo Club when she was a 12-and-under, and she won it when she was 14. She's won at every level and done a great job for the U.S. cadet [national] team. She's a big part of our team and a big part of our future."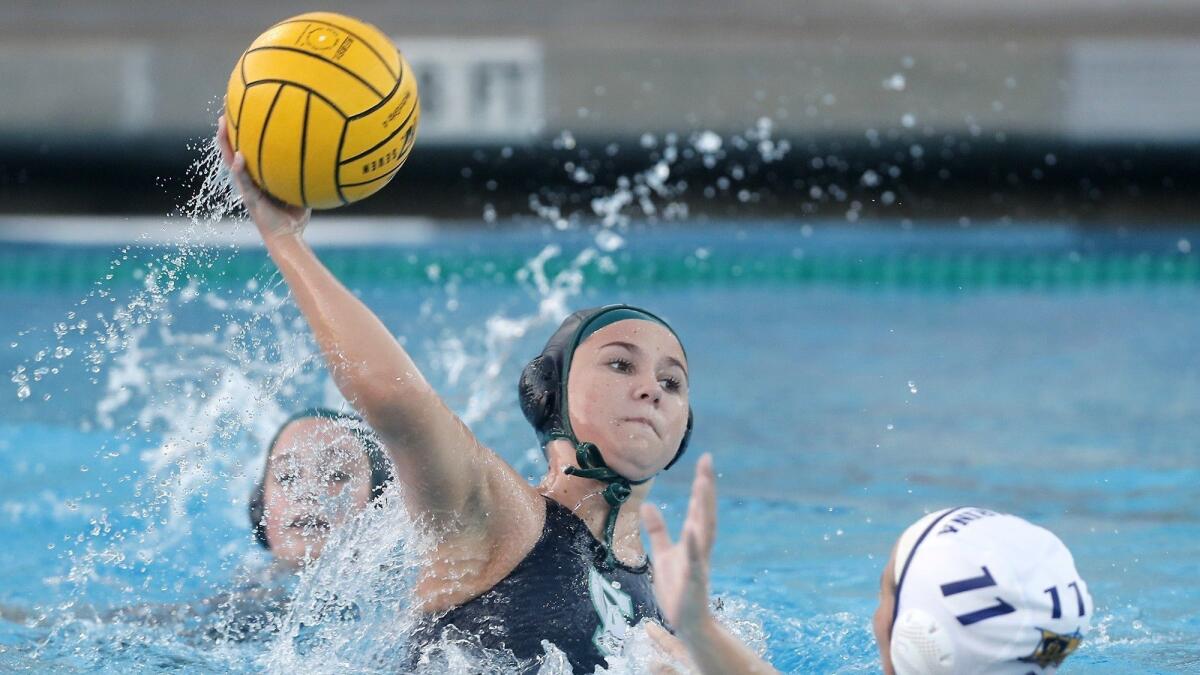 Costa Mesa (6-5) and Los Amigos (7-5) are the two other local teams ranked in their respective CIF divisions early in the season. The Mustangs started the season ranked No. 4 in Division 5, with the Lobos at No. 3 in Division 6.
With Laguna Beach out of the Orange Coast League, the Mustangs appear as favorites for the league crown, which would be their first league title since 2004. Costa Mesa has just two seniors, but one of them is senior Sofia Rice, a dynamic player and four-year starter who is a co-captain with junior Sey Currie.
Senior attacker Natalie Valentin is a key returning player for Los Amigos, which last season made the Division 7 final. It was just the Lobos' second CIF final appearance in program history.
Twitter: @mjszabo
All the latest on Orange County from Orange County.
Get our free TimesOC newsletter.
You may occasionally receive promotional content from the Daily Pilot.