OCTA to preserve 1,300 acres of O.C. wilderness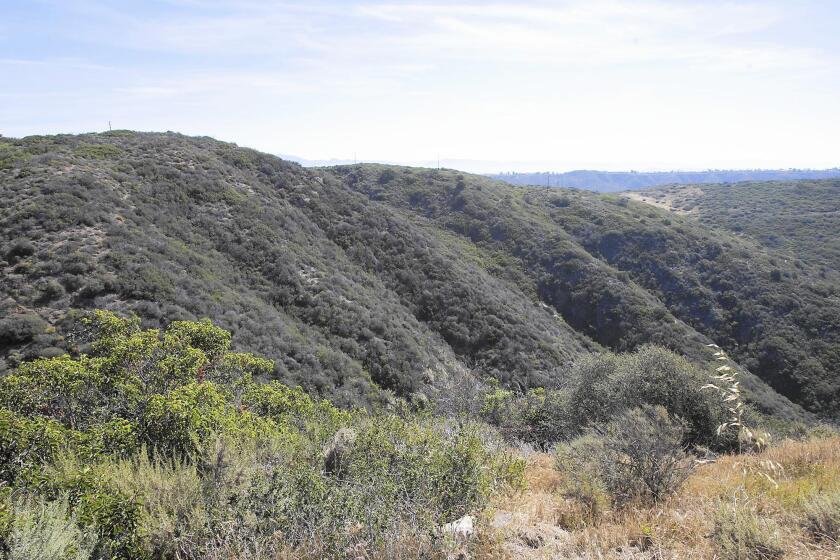 Seven properties owned by the Orange County Transportation Authority, including a portion of Aliso Canyon in Laguna Beach, will be protected from development after the agency's board unanimously approved a conservation plan this week.
Silverado Canyon, Trabuco Canyon and Brea are the sites of the rest of the more than 1,300 acres of wilderness in Orange County to be preserved, according to an OCTA news release Monday.
OCTA staff, environmental groups, state and federal wildlife officials and the public have collaborated on the plan for 10 years in conjunction with the renewed Measure M's Environmental Mitigation Program.
The half-cent sales tax measure known as M2, passed by voters in 2006, was intended to continue Measure M's funding of transportation projects in the county. Conservation groups were behind an effort to include an environmental component in the measure.
"Today is a landmark day for Orange County that demonstrates we can move forward on improving our freeways and transportation system while at the same time protecting the environment that makes our county such a special place to live," OCTA Chairwoman Lori Donchak said in the release.
Under the mitigation program, OCTA allocates funds from Measure M to acquire land and fund habitat restoration projects in exchange for streamlined approvals for 13 freeway projects.
About $280 million — all from Measure M — will be available for conservation projects in the next 30 years, OCTA spokesman Eric Carpenter wrote in an email.
With the environmental approvals in place, OCTA staff are working on management plans for each of the seven properties that will identify possible public access areas while keeping with habitat preservation goals.
OCTA expects plans will be completed in 2017 and 2018, the release said. In the meantime, the agency organizes periodic hikes and equestrian rides on certain properties.
The Laguna Beach property is a 151-acre site adjacent to Aliso and Wood Canyons Wilderness Park and Moulton Meadows Park.
Last year, OCTA paid Driftwood Properties LLC $2.2 million for the land. The agency eyed the property for its diversity of habitat, which includes chaparral, coastal sage scrub and native grassland.
The agency purchased the land with the intent to preserve it, but Monday's decision essentially certified the commitment to long-term protection.
"It's officially saying we're doing everything right to preserve the land," Carpenter said in a phone call.
For more information on OCTA's environmental program, visit octa.net/environmental.
Twitter: @AldertonBryce
---