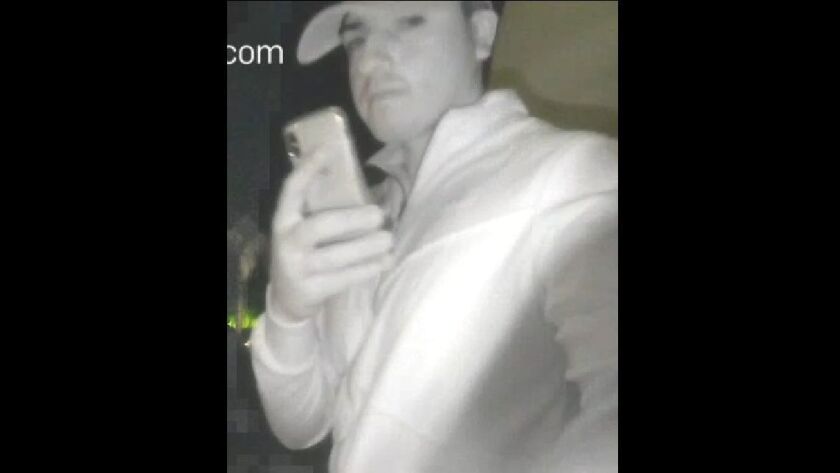 Newport Beach police are seeking the public's help in identifying a man seen on a resident's surveillance camera ringing the doorbell of a Corona del Mar home shortly before a burglary.
The incident occurred on Malabar Drive sometime between 6:30 and 7:50 p.m. Jan. 2, after the doorbell-mounted surveillance system captured the man ringing the bell, possibly "to ensure no one is home," police said in a community alert.
Moments later, multiple people were seen on other cameras entering the backyard and breaking a rear window, police said.
It wasn't clear whether anything was stolen.
Anyone with information about the case is asked to contact Det. Sgt. Darrin Joe at (949) 644-3763 or djoe@nbpd.org.
---