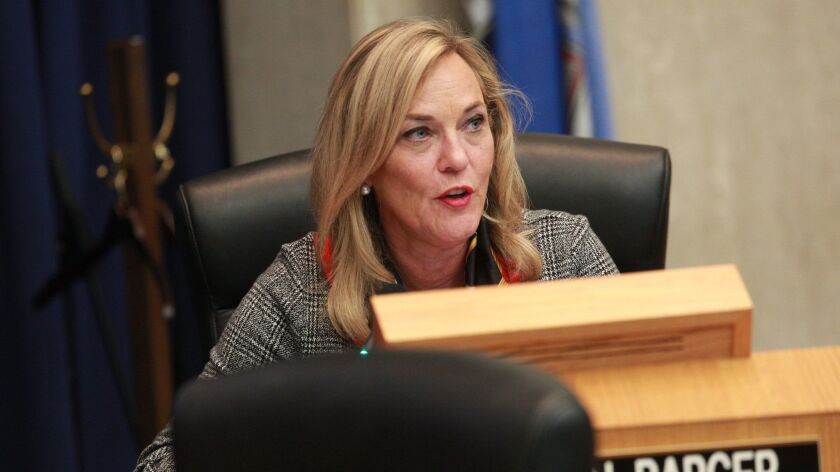 For at least the next month, Glendale residents have been ordered to stay at home and leave only for essential needs, following a statewide directive given by Gov. Gavin Newsom on Thursday intended to slow the spread of the coronavirus.
Glendale will also follow L.A. County's "Safer at Home" order, announced by officials, including Supervisor Kathryn Barger, at a press conference earlier on Thursday evening. It mandates the closure of indoor malls, shopping centers, playgrounds and all nonessential retail businesses and prohibits gatherings of more than 10 people within enclosed spaces.
Grocery stores, restaurants offering takeout, pharmacies, banks, hardware stores, laundromats, social-service providers and media outlets will continue operating.
Residents are permitted to leave their homes to buy groceries, care for relatives and for medical needs.
"Changing our routines is difficult, but it will protect our most vulnerable populations while also ensuring the health and safety of our city," Glendale Mayor Ara Najarian said in a statement. "It is our responsibility to take care of our children, parents, grandparents and our community."
SAFER AT HOME! Here is the actual Los Angeles County Emergency Order.Please read it through. Many activities are permitted, many businesses are still permitted to operate. Glendale will abide by these orders now. https://t.co/Ehvt6w9cH5

— Ara Najarian (@AraJNajarian) March 20, 2020
Shortly after the announcement, Najarian tweeted, "Many activities are permitted, many businesses are still permitted to operate."
L.A. Mayor Eric Garcetti stressed that "this is not a lockdown," adding that people can walk around their neighborhoods and hike as long as they practice social distancing.
L.A. implemented stricter rules than the county, requiring all nonessential businesses that require in-person attendance to cease operations and banning gatherings outside the home, with exceptions for both.
The rules are not just guidelines. Residents who don't follow them could potentially face a misdemeanor charge or fines.
The back-to-back orders arrived after the virus that causes COVID-19 claimed its second life in L.A. County, in the Pasadena area. To date, there are four confirmed cases in Glendale and at least 231 across L.A. County. Burbank confirmed its first case on Thursday.
The order went into effect at midnight on Thursday for residents and is currently slated to last until April 19. Businesses have an additional 24 hours to comply.
Following Garcetti, Pasadena Mayor Terry Tornek and Long Beach Mayor Robert Garcia gave their own addresses during the press conference because those cities have their own health departments.
Glendale, which does not have its own department of health, is overseen by the county's health department.
The full Safer at Home order adopted by Glendale can be viewed here.
---