Americana's rejection of ad for documentary about genocide causes controversy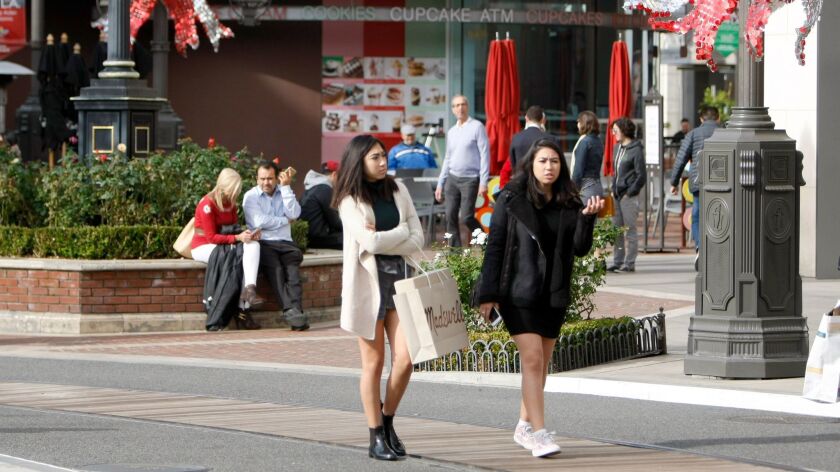 The Glendale chapter of the Armenian National Committee of America is asking management at the Americana at Brand to reverse its recent decision to reject an advertisement for a documentary about the Armenian Genocide.
The documentary "Architects of Denial" chronicles genocides through the perspectives of survivors of atrocities, including the Armenian Genocide. The film is produced by actor Dean Cain and television host Montel Williams.
According to Margarita Baghdasaryan, the committee's community outreach director, the film's producers were told by marketing company Outfront Media — which handles billboard space for the Americana — that their proposed ad was rejected by Caruso management for being "too political."
Baghdasaryan said no draft or sample copy of an advertisement was presented by the producers to the marketing company and that the billboard space was rejected solely on the subject matter.
In a special Glendale City Council meeting last week, Baghdasaryan brought up the issue to council members during public comment, hoping to recruit their help in getting Americana officials to reverse their decision.
"The excuse made by the Americana management that the billboard advertisement is 'too political' is not only illogical, it is also unfair," Baghdasaryan said. "The film, which is educational in nature, argues that when genocide is denied, genocide is repeated — a premise we are all too familiar with. Any attempts to censor historical facts will not be accepted by our community."
Councilman Zareh Sinanyan said during the council meeting he was "disturbed" by the claims.
"Of all the places in the city of Glendale for something like this to happen — very disturbing," he said.
Also, during the meeting, Mayor Vartan Gharpetian asked city manager Scott Ochoa to schedule a meeting with Americana officials to discuss the matter.
Jackie Levy — executive vice president of operations for Caruso, which owns the Americana — said in an email to the city that although "careful consideration" was given to their earlier denial, they hope to sit with the film's producers to discuss concerns and learn more about the proposed documentary ad.
"Please know that we are and have always been committed to treating everyone fairly and with equal respect," Levy said in the email.
Levy invited city officials to join the meeting as well. No further details on the date of a possible meeting were available as of Tuesday.
Baghdasaryan said the committee tried last week to communicate with Americana management but was unsuccessful.
On Tuesday, committee chair Artin Manoukian sent a second letter addressed to Rick Caruso, chief executive of the Caruso real estate company, again stating their grievances and requesting an "immediate meeting" with mall leadership.
In a similar 2015 incident, management at the Americana came under fire for telling a cart vendor with clothing company Pentagon Records that they could no longer openly display shirts and hoodies for sale that commemorated the Armenian Genocide.
In a statement by Caruso officials at that time, they said the request to pull the clothing display was made after customers complained and officials sought to maintain "welcoming venues for all guests."
Twitter: @JeffLanda
---