Glendale, La Cañada represented at the top women's chess tournament in the U.S.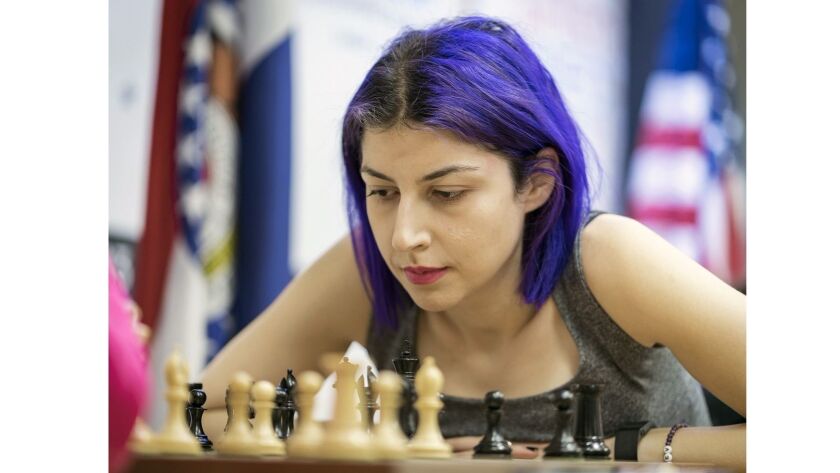 Two local chess masters are headed to the top women's chess tournament in the United States, where the top finisher will take home a share of $100,000 and qualify for the Women's World Championship cycle.
Tatev Abrahamyan, 30, of Glendale and Annie Wang, a 15-year-old La Cañada resident, will join 10 other female players at the 2018 United States Women's Chess Championship April 18 through 30 at the Chess Club and Scholastic Center of Saint Louis, hosted by the Saint Louis Chess Club.
The two women are already champions in their own right — Abrahamyan is a current Women's Grandmaster and Wang a Women's International Master — and while their entry into the invitation-only tournament will surprise few in the chess community, it presents another shot for them to battle for a first-place finish.
Abrahamyan was born in Yerevan, Armenia and immigrated to Glendale in 2001 when she was 13. She had discovered her father's chess set five years earlier and asked him to teach her the game.
Her love for chess was cemented after watching the 1996 Chess Olympiad from the crowd in Yerevan, where she saw grandmaster Judit Polgár play for the Hungarian men's international team.
"I remember [Polgár] was the only woman at top 10 overall," Abrahamyan said. "She was playing on the men's team and that was so cool, it was such an inspiration."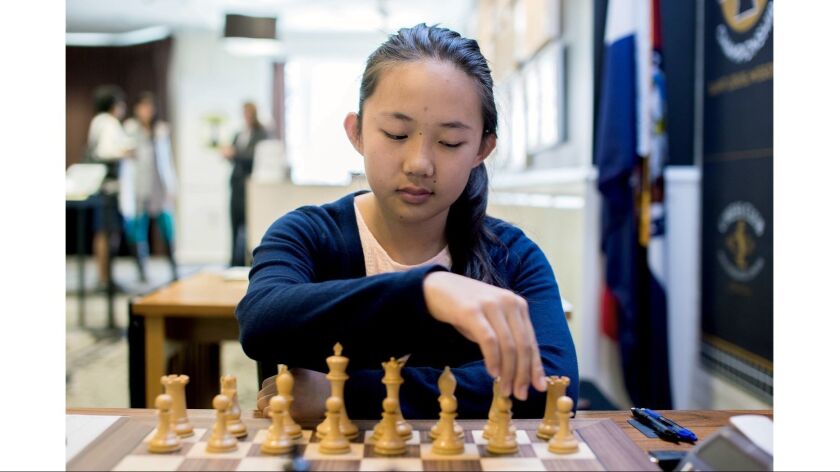 Abrahamyan has twice defeated former U.S. Champion Alexander Shabalov and tied for second at the 2010 U.S. Women's Chess Championship.
La Cañada's own Annie Wang became the youngest female chess master in the U.S. in 2014 at the age of 11 — a record that had been held since 1996.
Wang's father, Ou Wang, is a numerical-modeling researcher at the Jet Propulsion Laboratory in La Cañada Flintridge who, according to an interview he gave to the Los Angeles Times in 2014, learned to play chess alongside his daughter.
In an interview last week, Annie Wang recalled both of her parents taking her to a chess exhibition held in an Arcadia park when she was just 5. She then signed up for lessons at a Temple City academy.
She qualified for the U.S. Women's Chess Championship when she was 13 and last year became the only U.S. player to win gold at the World Youth Championship.
Next month, she has an opportunity to improve her 10th-place U.S. Women's Chess Championship finish from 2015.
"It's really one of the most important tournaments in the U.S. and a good opportunity to play others who are really good," she said. "If you do well, you go to the world championships and maybe the Olympiad teams, [which] compete every two years."
Wang said that if she wins the championship, she'll save her share of the $100,000 for college.
"I'm happy to be able to go," she said.
Twitter: @JeffLanda
---