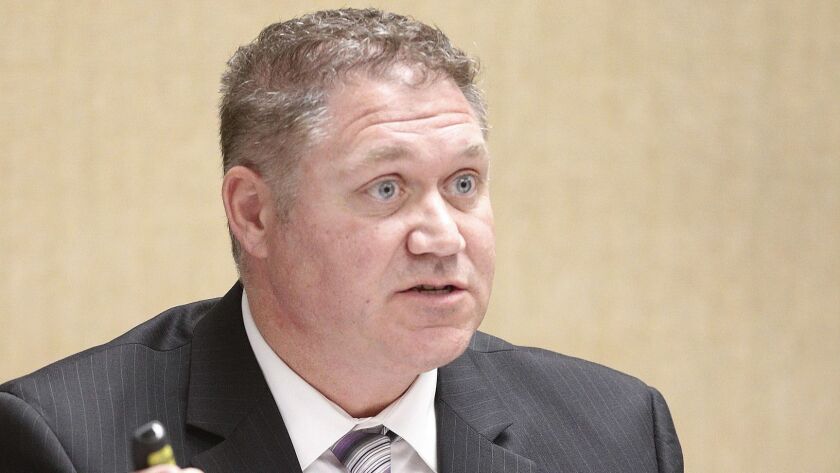 Without a single layoff, Glendale Unified officials said they will meet all of the district's financial obligations over the next three years during a board meeting on Tuesday.
The school board voted 5-0 to file a positive budget on a second interim report with the Los Angeles County Office of Education before that governing body's March 18 deadline.
"We've been all hands on deck the last several months really diving into this," board president Greg Krikorian said.
He added, "It is difficult, and we know with these different challenges we are facing, there is a chance that next year, it could be even more difficult for us."
The positive rating replaces a qualified budget filed in December that indicated the school district might not meet its financial needs for the 2020-21 school year.
Glendale Unified's action staves off potential intervention by the county's education office, which warned in a letter to Krikorian on Jan. 14 that it could assign a fiscal expert to make potential cuts.
The most current figures have Glendale Unified's deficit spending this school year at $2.88 million.
That number is an improvement from a Feb. 19 projected deficit of $6.13 million, thanks to savings from vacant positions the district has frozen, increased state funding, restricted state grants and decreased CalSTRS retirement expenses the district pays for employees.
The meeting on Tuesday also included a commitment to slice roughly $5 million from next year's school budget and about $1.8 million in 2020-21.
Some of next year's cuts are expected to include the elimination of 8½ staff positions, such as 3½ typist clerks and a senior information analyst, along with seven middle- and high-school teachers, 2½ elementary teachers and an elementary assistant principal.
"This definitely has sting to it, [and] 2020-21 will take a whole lot of work and [will] probably [be] much more difficult," said Stephen Dickinson, Glendale Unified's chief business and financial officer.
None of the staff reductions include layoffs. Some positions are already vacant and others will not be filled after resignations, retirements and the planned release of temporary teachers at the end of the school year.
"I just want to take a moment to recognize that while they are not layoffs, each one of those cuts has an impact in a department and there are staff members that are being asked to do more because someone's position wasn't being filled," board member Shant Sahakian said.
While the positive budget provided the district a ray of sunshine, there are still dark clouds approaching.
Glendale Unified may lose a portion of its district, known as the Sagebrush territory, where between 151 and 356 students reside, which could cost the district about $2.7 million in state funds annually if 356 students were lost, in an ongoing dispute with a La Cañada Flintridge-based grassroots organization. Local school officials have not calculated a number if the district loses 151 students.
A Los Angeles County commission may decide the fate of that decades-long battle on May 1.
One significant change to Glendale's budget was the assumption of a 1% enrollment loss next school year, which, according to Dickinson, equates to 250 fewer students and roughly a $2.5-million hit.
Even with the proposed cuts, Glendale Unified's reserves are rapidly shrinking.
The district's approximate reserve fund's ending balance will be $44.53 million at the end of this school year. Just three years from now, that number is expected to be about half that amount, roughly $25.1 million, which would be the district's lowest since fiscal year 2000-01, according to Dickinson.
Glendale's reserves were once at $62.19 million during the 2010-11 school year.
Another mixed bag will occur next year when Glendale lowers its student-to-teacher ratio from 26-to-1 to 24-to-1 for transitional kindergarten through third grade.
The state will provide Glendale Unified with approximately $6 million annually in "class reduction revenue," according to the district's communication director Kristine Nam. However, that money does not cover the entire cost of reducing class sizes.
While Krikorian said he is excited about reducing class sizes, he also noted the budgetary strain.
"We want to be truthful, open and transparent," he said. "There is the potential for layoffs next year if we don't have our act together."
---