The Hoover Tornado Marching Band won its third straight division state championship and took home a bronze medal in the open class at the state marching band finals Saturday, once again elevating the program from its last-place status less than a decade ago.
Saturday's competition, the 2017 California State Band Championships held at Huntington Beach high school, was the culmination of work that began during the summer. The contest featured about 100 other bands from throughout Southern California in categories that included music and visual performance, percussion and color guard.
The Hoover band swept in its division and placed third, falling only a few points behind Woodbridge and Gahr high schools. Although third, the band's final score of 92.65 is the same score that won it its first state band championship in 2015, under the music director Martin Rhees.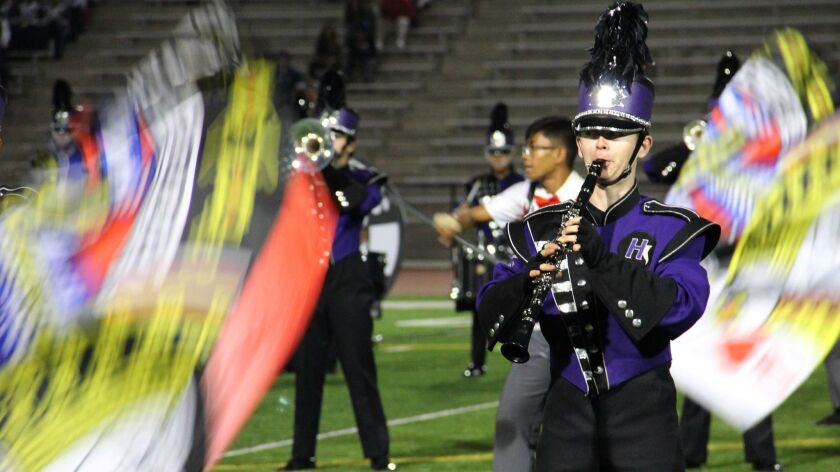 Alex Asante, 17, a junior at Hoover high and one of the roughly 80 band members, has been with the program since his freshman year and performed in Saturday's competition.
He said the season was long but enjoyable, and he expected the Hoover band to do well because of Rhees' instruction, which places academics above all else.
"I have a lot of respect for the bands and the competitors that were there that day. [It's an] honor to play among the best groups in the state," he said. "Although the trophies and winning are among our goals, our main objective in the band is to create citizens and great students to represent our school in our city."
Hoover High School's marching band is supported by parents like Dana Asante, Alex's mother and responsible for fundraising throughout band season. She said Rhees and others have made the Hoover band one of the school's most visible programs and have helped put Glendale on the map.
"They stand apart from other schools in their discipline, their organization. It's come to the point that everywhere they go to compete, the reputation that they built precedes them," Dana Asante said.
Behind the scenes of the Hoover band win are the members of the Booster Club, who are parents of band members who support the program doing everything from logistics, social media, driving and cleaning.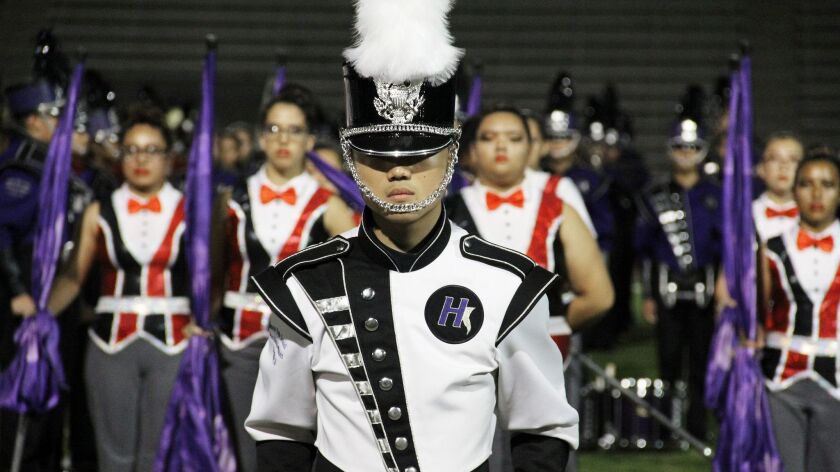 Alfred Hacopian, president of the Hoover Band Booster Club, is in his fifth year as a parent in the program and is now helping his daughter after his son graduated after four years with the band.
Like others, he credits the discipline instilled by Rhees for the ongoing success of the Hoover band.
"It's pretty evident in the way our students conduct themselves. It's the backbone of which our kids work," Hacopian said. "When they step onto the field, they are always on their game. Their military-like presence — it sets us apart."
Twitter: @JeffLanda
---