Harry Zavos, Glendale political activist and Loyola Law professor emeritus, dies at 84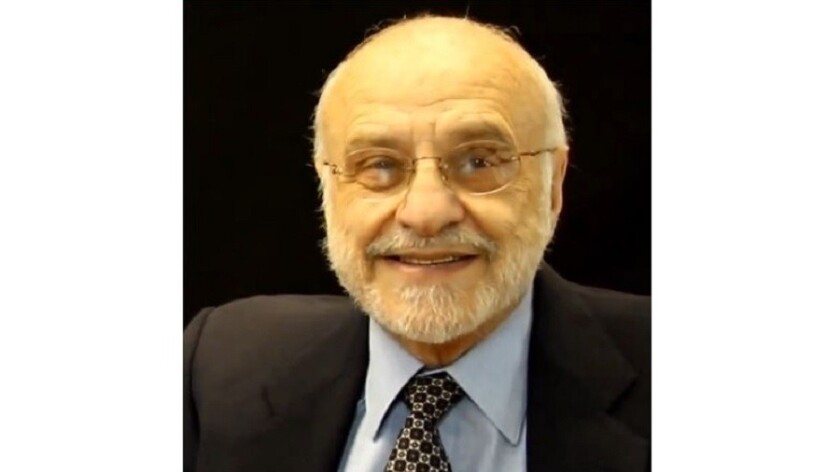 Harry Zavos, professor emeritus at Loyola Law School and co-founder of the Glendale Coalition for Better Government, died on May 25. He was 84.
Zavos was born to Greek immigrants in Detroit, Mich., on Jan. 6, 1933. He graduated from Wayne State University and later received a doctorate degree from the University of Iowa. He went on to earn a law degree from Loyola Law School, where he later taught for more than 30 years before retiring.
"As a professor, he tended to have a lot of people who thought he was utterly confusing and didn't get it, but he also tended to attract a group of people who just thought the world of him," said his son, Nicholas Zavos.
In retirement, Harry Zavos co-founded the local advocacy group Glendale Coalition for Better Government. Along with the coalition, Harry Zavos advocated for local residents on issues that included debates on a hillside ordinance and overdevelopment in downtown Glendale.
Most recently, Harry Zavos litigated a case against the city of Glendale, and a judge ruled that the city had violated the state constitution with illegal energy-rate increases and then ordered the city to repay residents $58 million.
"Incontestably the brightest star of our organization," wrote coalition board member Roland Kedikianon on the organization's website. "His brilliance was contagious and inspiring to all who had the honor to have worked with him. His commitment to the coalition and its principles was unwavering."
Harry Zavos had also been a board member of the Rossmoyne/Mountain Homeowners Assn. since 2010. He played a major role in the push to grant a historic designation to 504 single-family Rossmoyne homes in 2012, according to Lorna Vartanian, association president.
When Nicholas Zavos visited his father in Glendale from Wisconsin, he said that walking around the city with his dad was like hanging out with the "big man on campus" as people would wave, say "hi" or walk up to Harry Zavos to greet him.
"I really got a sense of how involved he was in Glendale," Nicholas Zavos said.
In May, newly elected Councilman Vrej Agajanian formally recognized Harry Zavos' prolonged commitment to Glendale with a council commendation.
Harry Zavos is survived by his son and three grandchildren.
Funeral services are scheduled at 10 a.m. Saturday at the Saint Sophia Cathedral, Los Angeles, located at 1324 Normandie Ave., Los Angeles.
Twitter: @JeffLanda
---