818 Roundup: Possible futures for bicycle bridge, Rockhaven site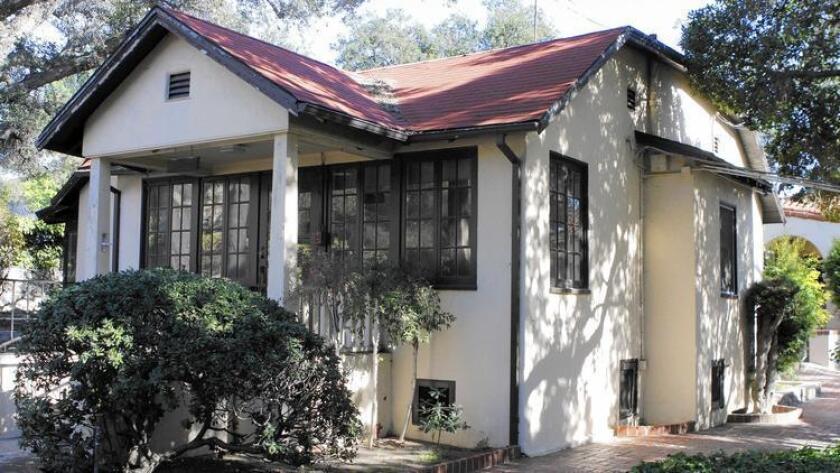 Good morning, 818. Today is Friday, Feb. 26, 2016. Temperatures for today are forecasted to reach a high of 81 and a low of 51, according to the National Weather Service.
Here are your local headlines:
Crime and Public Safety
Former school employee sentenced
A former John Burroughs High School employee was sentenced to a year in jail Wednesday after he was convicted of having sex with a minor between 2011 and 2014, officials said. Glendale resident Clarke Surrey, 24, pleaded no contest to one count of unlawful sexual intercourse, according to the Los Angeles County district attorney's office. The remaining charges, 10 counts of oral copulation of a minor, were dismissed. Burbank Leader
Rewards for hit-and-run drivers
Rewards to catch hit-and-run drivers may be offered more quickly in the future as an effort to boost the chances of making an arrest. The City Council on Tuesday introduced an ordinance that would authorize the city manager to offer a cash reward for information that results in a suspect's arrest. Glendale News-Press
House fire knocked down
Glendale and Burbank firefighters battled a fire Thursday morning that ripped through the attic of a two-story Burbank home, causing extensive damages after its roof collapsed, officials said. Firefighters rescued a worker trapped on the roof by heat and smoke before attacking the blaze, which "quickly" erupted through the roof, with flames shooting up 20 feet, said Burbank Fire Capt. Peter Hendrickson. Burbank Leader
Education
New classes on the horizon
Earlier this week, La Cañada Unified officials announced students in grades 7 through 12 will soon be able to broaden their studies into a number of innovative career fields, thanks to new electives-based pathways rolling out next school year. La Cañada Valley Sun
Local parents react to state ruling
Local parents are expressing concerns about the possible release of millions of K-12 public school student records, after a Sacramento judge recently ruled in favor of two parent groups suing the California Department of Education over special education issues. La Cañada Valley Sun
--
Civic News and Politics
Burning and building bridges
Nearly 80 years after residents of Burbank, Glendale and other communities successfully campaigned for a safe, auto-free crossing over the Los Angeles River into Griffith Park at Mariposa Street in Burbank, cyclists are losing access to that crossing — an initiative that's been in the offing for months now, at the request of the horse-riding community. At the same time, the Burbank City Council moved forward with planning for a new bike-and-pedestrian bridge nearby at Bob Hope Drive. Burbank Leader
What's next for Rockhaven?
Proposals are being sought to convert the former Rockhaven Sanitarium in Montrose into a boutique shopping center or revert it back into a mental health facility following City Council direction on Tuesday. The 4-1 vote to open the submittal process was met with disappointment from members of the Friends of Rockhaven group, which gives tours of the property — currently closed to the public — and wants the site to become a park with a museum. Glendale News-Press
--
In the Community
An Eagle Scout's vision for much-needed eye care
As high school senior Michael Ganian completes his Eagle Scout project, he's on the lookout for donations of used eyeglasses to recycle and send to developing countries where residents don't have access to eye care or can't afford it. Michael has placed donation boxes at several local libraries and said he's also willing to drive to local homes to personally pick up glasses. Glendale News-Press
--
Ryan Fonseca, ryan.fonseca@latimes.com
Twitter: @RyFons
---