Country's oldest children's bookstore, located in Montrose, will be recognized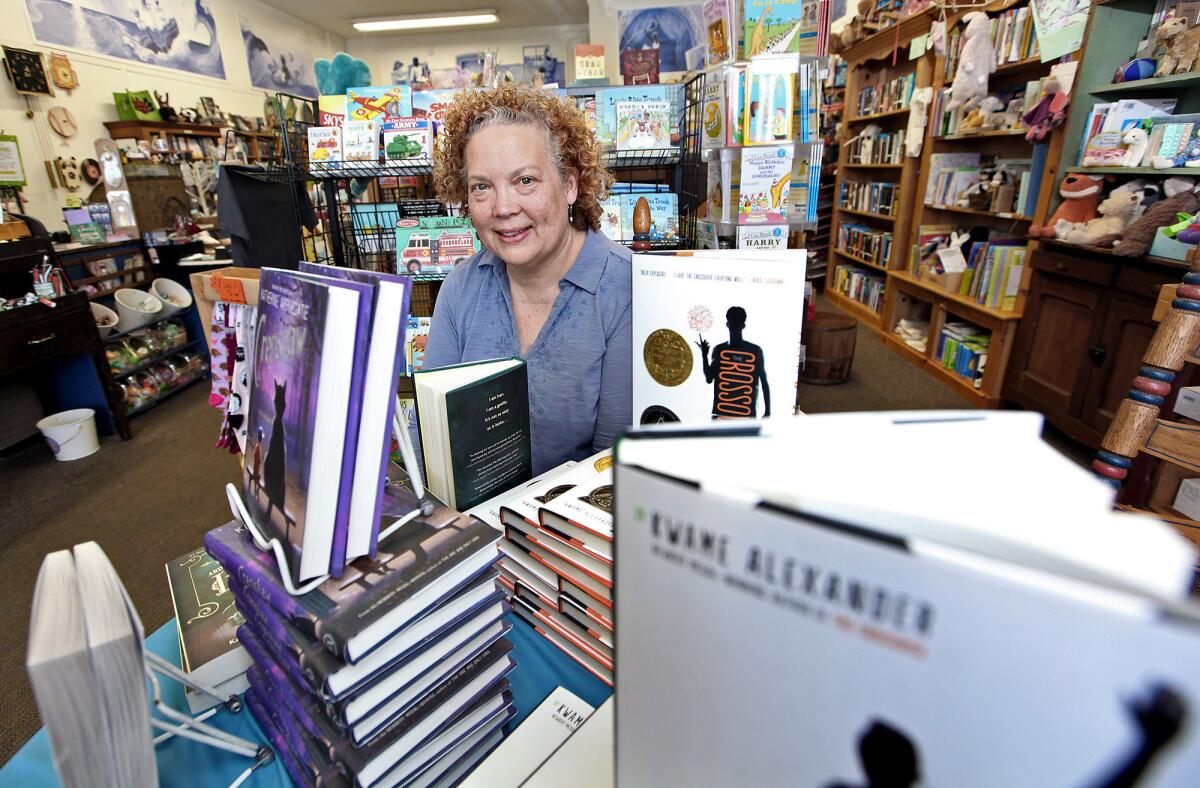 Once Upon a Time Bookstore, the Montrose business that Publishers Weekly certified in 2008 was the country's oldest children's bookstore, is being recognized next month as Small Business of the Year for the 25th state Senate District.
Sen. Carol Liu (D-La Cañada Flintridge) will honor the Honolulu Avenue business during a ceremony in Sacramento on May 25. The 1,200-square-foot store, which opened in October 1966, is owned by Maureen Palacios, who bought it in 2003 from its original founder, Jane Humphrey.
"I am pleased to honor Maureen Palacios and the Palacios family for their hard work in preserving this treasured asset and promoting literacy throughout the community," Liu said in a statement.
Join the conversation on Facebook >>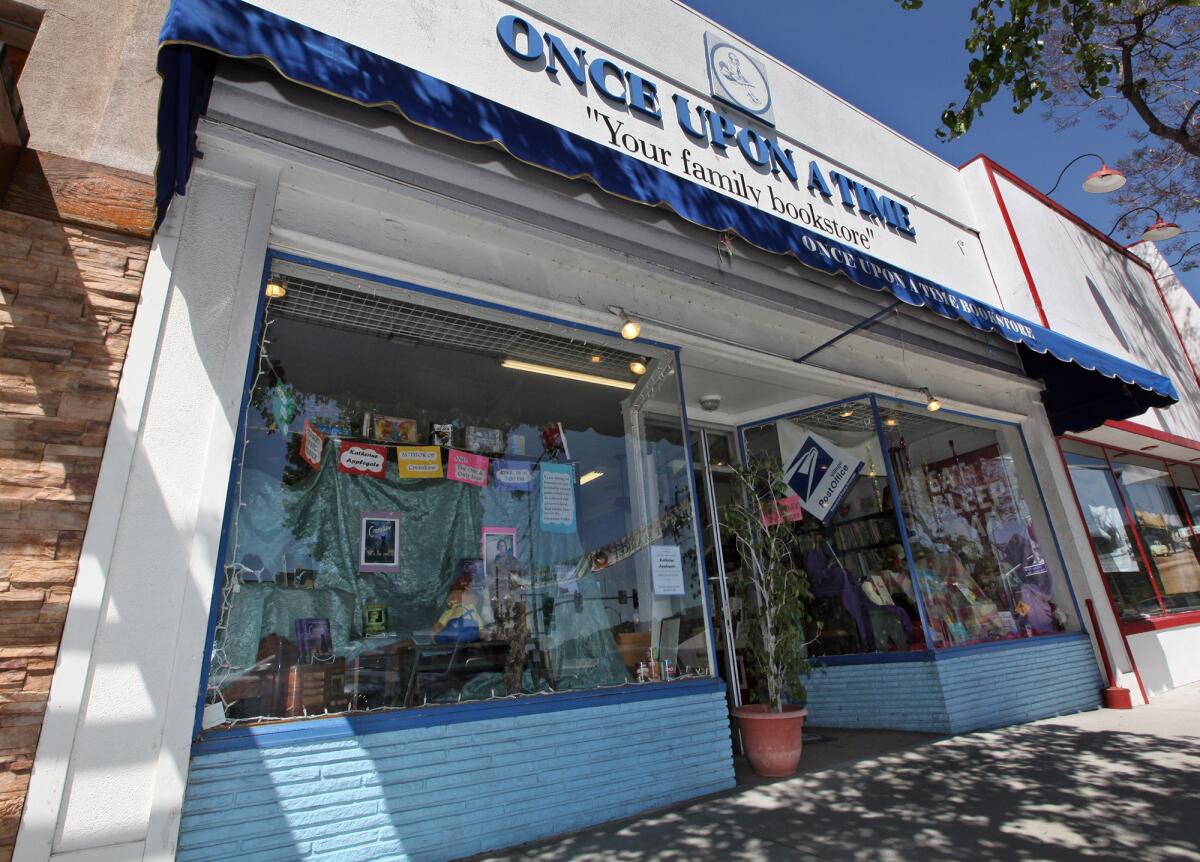 In an interview, Palacios said she was surprised to receive the award, considering hers is a decidedly low-tech business in an increasingly high-tech world.
Still, being recognized "was very personal and rewarding," she said. "We feel like we do a lot for the community."
Above her was some framed paper-cut artwork hanging above the store's entrance. Likely made in the 1940s, the piece that depicts ducks and other animals has been at Once Upon a Time since the beginning.
The piece reads: "See my farm / See the big house / See the little ducks / Quack, quack, quack."
Palacios, who estimated that the store has about 80,000 books in its inventory, said in the modern marketplace, she keeps up by also selling various gifts — greeting cards, wind chimes, puppets, small toys — and hosting events that have featured Newbery Medal winners.
The medal is given by the Assn. for Library Service to Children, a division of the American Library Assn.
Palacios said her store provides important moments that connect children with their favorite authors. She had her own such moment in eighth grade, when Ray Bradbury visited her school.
"I think that's important to get kids to remember and to have a memorable experience," Palacios said, "because it happened to me."
How Palacios came to own the community bookstore where her family frequented is a tale of its own. Unbeknownst to Palacios, her daughter, Jessica, who was 9 years old at the time, wrote a letter to the Glendale News-Press in 2003 after hearing that Humphrey was looking to sell the store.
"I am sad because no one wants to buy the nice bookstore," she wrote. "Where am I going to get my fifth Harry Potter book if there is no Once Upon a Time Bookstore?"
NEWSLETTER: Get the latest headlines from the 818 straight to your inbox >>
Within a few days of her letter publishing, Jessica's family ended up buying the place. The rest, as they say, became local legend. Jessica was transformed into "the little girl who saved the bookstore."
Once Upon a Time still has its place in the community, Palacios said. It employs high school students, gives them their first jobs. Famous authors leave their autographs in the storage room.
The experience, according to Palacios, is personalized and personal.
"We like to find the right book for you at the right time," she said — and it's a big part of what sets Once Upon a Time apart from the Amazons of the world.
"Amazon is a data collector. They don't care about a story. I sell stories. I sell dreams. They sell data," Palacios said. "I have the better lot in life."
--
Bradley Zint, bradley.zint@latimes.com
Twitter: @BradleyZint
--
ALSO:
Panelists talk student stress after documentary screening at Alex Theatre
Costs, revenue fly higher than Bob Hope Airport's projections
Glendale students mark 101st anniversary of the Armenian Genocide