Tucked behind a Chinese grocery store in Monterey Park is Star Ballroom Dance Studio.
The dance studio has become a sanctuary in the majority-Asian city, where dancers of all skill levels and ages can sashay, twirl and swing, newcomers and experts alike. For many older Asian Americans, often immigrants, the dance hall has provided a sense of belonging and community.
It has been a place of joy. Of togetherness.
But on Jan. 21, that community was shattered when Star Ballroom Dance Studio became the site of one of California's worst mass shootings in recent history.
Many of the victims were studio regulars – longtime dancers, competitors and staff — united in their passion to move. One had danced with his partner for 15 years. Others were newer to the dance hall. One was visiting for the first time, invited by friends. All were loved. They were grandparents, aunts, brothers and friends; community builders, lifelong learners and family anchors.
Here are their stories.
Honoring the lives lost in the Monterey Park mass shooting
, 72
, 72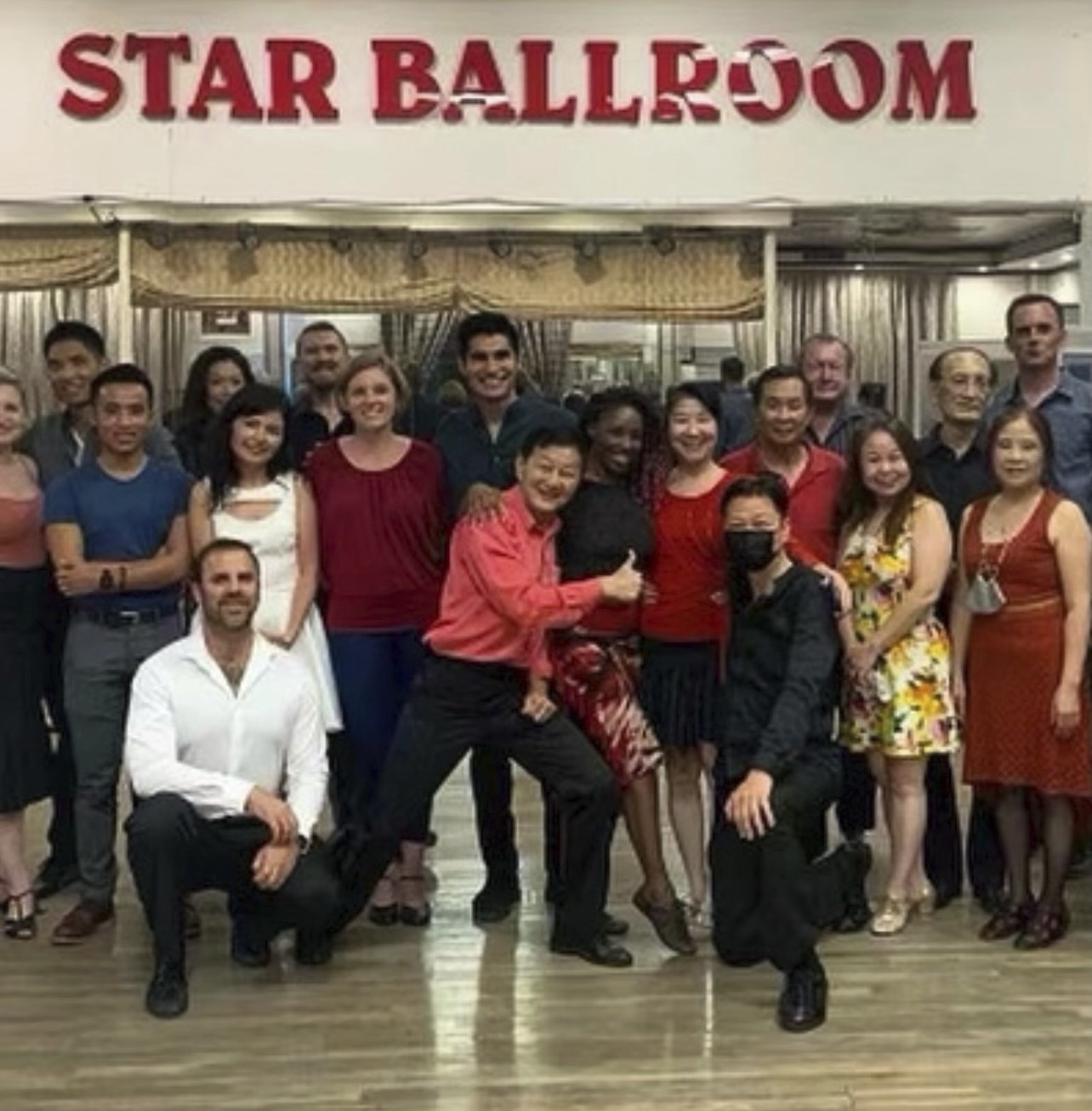 Ma, a beloved manager at Star Ballroom Dance Studio, was remembered by family and friends as a pillar in the close-knit Monterey Park community and a source of humor and compassion.
He was known affectionately as Mr. Ma, according to David DuVal, an instructor at the studio. Ma had emigrated from China, where he had been part of a well-known dance group.
"He loved what he did," DuVal said.
Lily Ko, who has taken a class at Star every Tuesday for two years, recalled sneaking glimpses of Ma teaching another class, noticing his ease on the dance floor.
Whenever he spotted her group dancing, Ko said, he made a point to encourage them. Her classes ended around 10 p.m., and Ma often waited for her so she wouldn't have to walk to her car alone.
"He made sure I was safe," Ko recalled.
Qiang Bjornbak, a Rosemead lawyer, described Ma as a social connector whose death has sent shock waves through the broader San Gabriel Valley Chinese community.
"He knows so many people," Bjornbak said of Ma, describing the warm messages about him that have flooded her many WeChat groups.
He was immensely talented and kind, she said, and "super, super friendly."
A dancer at the studio, Lauren Woods, recalled her final interactions with Ma, who she said helped her find parking just hours before he was killed.
"I'm personally thankful to have that last beautiful interaction," Woods said in a Facebook post. "I'm heartbroken. To the ones who were there and so many other dancers in our community, I'm so glad you got to meet and get to know Ma and his beautiful soul. ... He was the heart of Star Ballroom."
Another woman said Ma was integral in helping her find her way in Los Angeles.
"I know Mr. Ma since I was 19-20 years old, from day one I move to LA. I had bad English no life experiences no teaching experience as well, but he was nice and kind, give me first job, always supporting me helping me a lot," Nina Zhiting Yang wrote in a Facebook post.
Ma helped build "a community that dearly loved and respected him for his kindness and liveliness," according to a GoFundMe page set up to help with his funeral expenses.
In an interview with the Pasadena Star-News in 2016, Ma said that Star Ballroom Dance Studio was a place where people from different cultures could join one another to dance.
"I want to provide an active place for the Asian community of Monterey Park to help prolong their life and improve their health," he told the Star-News. "Having a place where people from all over the world can come together and communicate through dance is how I can help."
, 65
, 65
Nhan's family and friends recalled her infectious cheerfulness, kind heart and ability to bring people together to dance.
One of Nhan's longtime instructors, Maksym Kapitanchuk, said her presence breathed life into both the Star Ballroom Dance Studio and Lai Lai Ballroom & Studio in Alhambra.
"Dance was her life," he said, adding that she attended classes every night of the week. "She was just the light of the class and the light of the studio."
Fonda Quan grew up in the same home as Nhan, who was her aunt, along with her parents and grandmother. She said Nhan immigrated to Rosemead from Ho Chi Minh City, Vietnam, in the 1980s. She had an eagerness to celebrate the wins of those in her wide circle of friends and family, Quan said.
Her nephew, Allen Nhan, remembered his aunt always checking in on everyone.
"She was always such a good supporter for all of us," he said. He remembers fondly growing up around his aunt and other family in the San Gabriel Valley area.
"She was always checking in on our progress, whether it be high school, basketball games," he said. "Or now that I have a son — it's always a constant checking up on us and seeing how we are."
For years, Mymy Nhan took classes at the Star studio. On Saturday, she had left early so she could put together a family shrine to pay homage to ancestors for Lunar New Year, Quan said. Before she and her partner could exit the parking lot, the gunman fired into her car, killing her. Her partner, who was in the passenger seat, wasn't shot.
"She spent so many years going to the dance studio in Monterey Park on weekends," her family said in a statement on Twitter. "It's what she loved to do. But unfairly, Saturday was her last dance."
Those who knew her as a regular at social dances knew that Nhan would sit next to the stereo system. She sipped tea in between bouts of samba or tango, dance instructor Elena Krifuks said.
"She had everyone's phone numbers," Krifuks said, "and she was friends with everyone."
Mymy Nhan, eighth from right wearing a silver skirt, practices footwork with other dancers at Lai Lai Ballroom & Studio in Alhambra. (Elena Krifuks)
, 70
, 70
Tom loved to dance, her family said, and was doing just that on her last night — ringing in the Lunar New Year with friends at the Star Ballroom Dance Studio.
"Diana Tom was a hard-working mother, wife and grandmother who loved to dance," her family said in a statement.
"To those who knew her, she was someone who always went out of her way to give to others," her family said. They asked that people honor her legacy by donating to the Monterey Park Lunar New Year Victims Fund, launched by the Southern California branch of Asian Americans Advancing Justice and several other organizations supporting the Asian American Pacific Islander community.
Tom was one of four patients being treated at Los Angeles County-USC Medical Center after the shooting. Her family announced she died at the hospital on Sunday.
, 57
, 57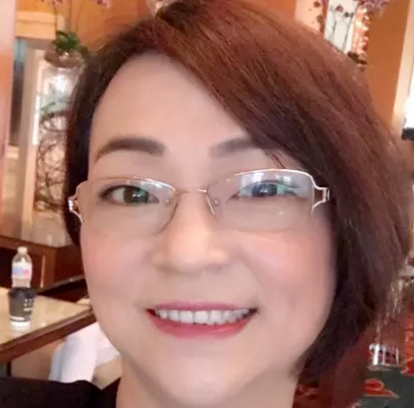 In the early 2010s, Yu immigrated to the United States from China for a better life, according to a GoFundMe campaign established by her family. She was a mother of three — two of whom are pursuing degrees in sports medicine and kinesiology at California State universities.
"My aunt was in the middle of crafting that future with her husband and children, and now to have that journey suddenly interrupted is heartbreaking," Yu's niece, Kathleen Fong, wrote for the campaign. "She will never be able to witness what she dreamed of for all these years."
Yu and her husband worked odd jobs in labor-intensive fields to provide for their family.
"Personally, this still doesn't feel real. It happened all too quickly — we never even got a chance to properly say goodbye," Fong added.
Yu loved to cook, and some of her favorite recipes included soy sauce duck, soy sauce chicken and sticky rice, Fong said. Yu would often drop off food at her relatives' homes unasked and go out of her way to help family members. Because Yu knew that her father liked reading the newspaper and that he sometimes had trouble walking, she would buy him a paper and drop it off so he wouldn't have to leave home.
"She was really diligent and hard-working," Fong said. "She was the type to put others before herself."
Yu attended the dance hall's Lunar New Year event — her first time there — with two of her friends and had arrived shortly before the shooting began, Fong said. One of Yu's friends went to the bathroom. When she returned, the friend found that Yu and a third friend, 63-year-old LiLan Li, had been shot.
A "night out celebrating the Lunar New Year with friends ended up being a devastating and life-changing event for my family," Fong said.
"Having a place where people from all over the world can come together and communicate through dance is how I can help."
Ming Wei Ma
Alvero was remembered by family members as a "loving father, a dedicated son and brother, a grandfather who loved his three nieces and nephews like his own children."
"Please remember that Valentino is more than just a headline or a news story," the family wrote in a statement. "He loved people and hearing about their lives and, in return, he shared his own stories with so much gusto and enthusiasm that you couldn't help but listen and laugh along with him."
Alvero loved to ballroom dance and was the "life of any party," according to his family.
"We hope that he danced to his heart's content until the very end and hope that he is now dancing in heaven," they wrote.
Alvero was a Filipino American, according to the Philippine consulate general in Los Angeles, and was a devout Catholic, his family said. They called it a "great travesty" that he didn't receive his last rites, a sacrament administered before death.
"Our family would like to request all priests and Catholics to pray for him by name, Valentino Marcos Alvero," the family wrote. "He was a faithful servant of God and we know that he would want the world to lift his family in prayer more than anything."
, 72
, 72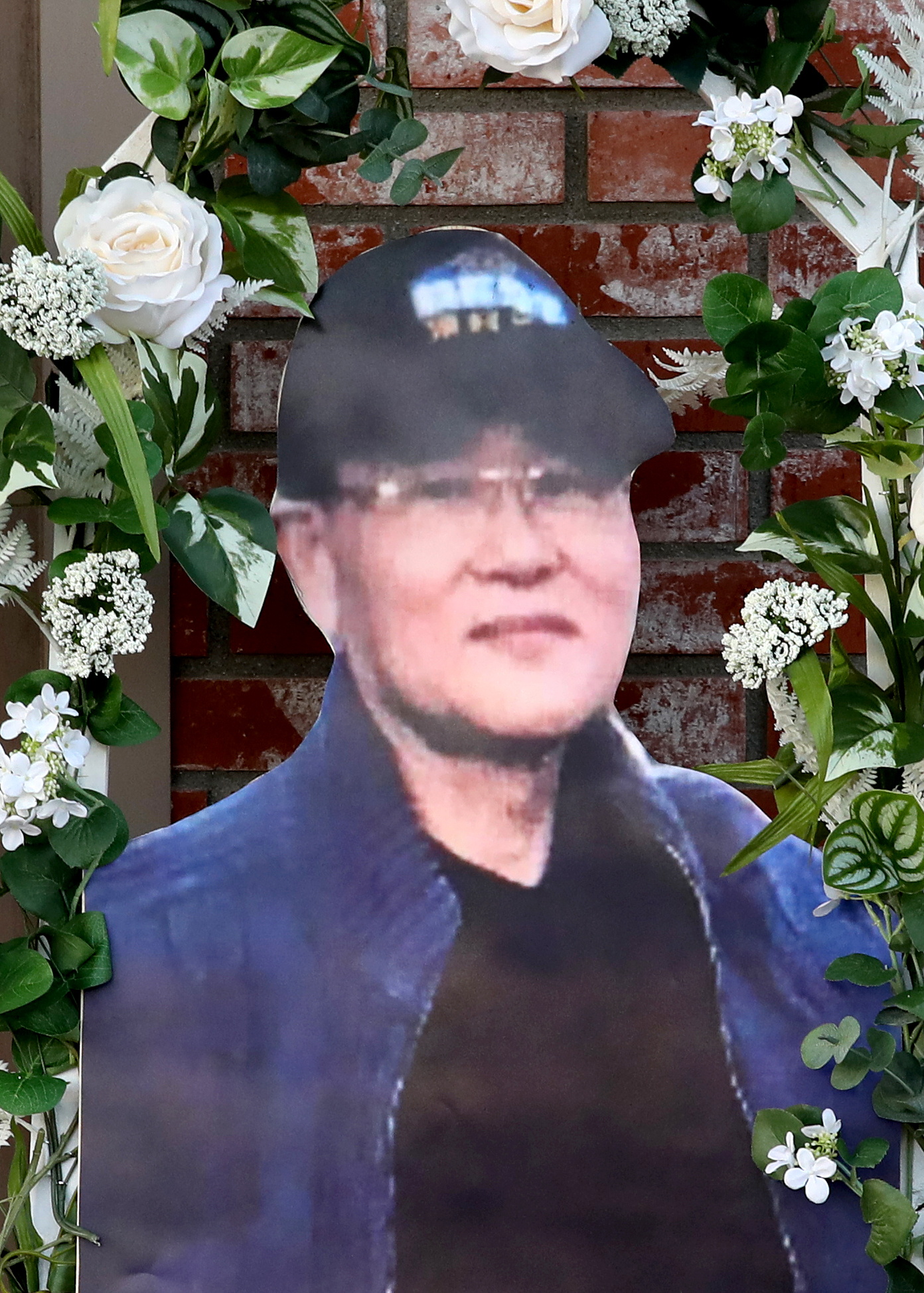 Kao, a contractor known as Andy Kao, loved to dance, his brother said in an interview with The Times.
"I know that he liked to dance and he was killed dancing," said Kao's brother, who identified himself as Mr. Kao.
In a statement, the family remembered Andy Kao as a "warm-hearted, happy and kind man" who liked sports and dancing.
His family said they are devastated by the "tragic loss," and called on national and local leaders to do more than just discuss gun control.
"I am afraid that this kind of tragedy will continue to happen in the future. Will our country have a real solution to gun control in the future?" the family said in a statement.
Kao was dancing at the Star studio with his dance partner of 15 years, a woman named Shally, when the shooting began.
"Any time when I called him and said, 'Andy, I'm at the ballroom now,' he would come," said Shally, who gave only her first name. "Any hour we had time, we never wasted time. We had to come dancing. Dancing makes you happy."
On Saturday, Kao protected Shally by "taking the bullet for her," according to Shally's husband, Francois, who organized a GoFundMe for Kao's funeral.
Kao and his brother immigrated to the U.S. about 20 years ago from Taiwan, his brother said. Yu Lun Kao became a contractor and sold materials to make windows and gates. He was not married and did not have any children.
But Francois said Kao was like a brother to him.
"We frequently shared a meal together as a family sharing funny stories," Francois said. "He was always there to lend an ear to listen and to put a smile on our faces. He will truly be missed."
At the dance studio, Kao was known as "Mr. Nice," for his welcoming spirit, Francois said.
"Yu Kao was a free spirit, made people laugh, and loved to dance even if it was only him on the dance floor," Francois wrote on Kao's GoFundMe page.
Four pairs of dancers twirl and sway at Star Ballroom and Dance Studio. (Walter Calderon)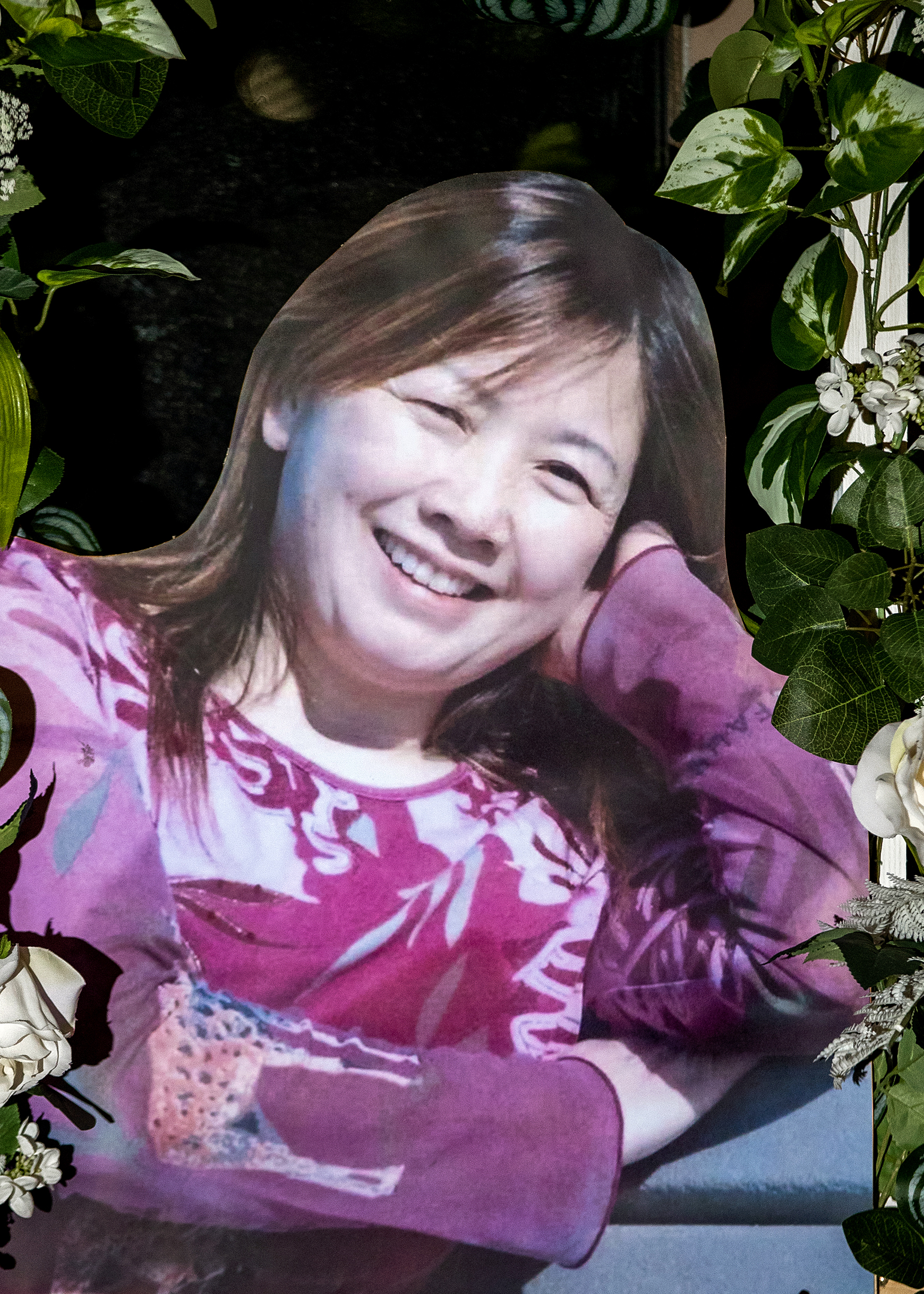 Jian was known as Nancy to her neighbors, who said she liked to play volleyball.
"She's a very active person," said Serena Liu, 33, who lived next door to Jian. "She used to say she can make friends with anyone if she wants. She's a very nice, cute, kind person."
She liked to sing, go out dancing and play piano. She also liked to offer friends and neighbors food, Liu said.
Jian was from Sichuan province and her husband is from Shanghai, according to Liu. For years, Jian planned to go back to China to visit her mother, who is in her 90s, but she wasn't able to because of COVID-19 restrictions, Liu said.
Another neighbor, Amy De La Cruz, 31, liked to talk about plants with Jian and the two exchanged pots. Jian gave her some tomatoes; for her birthday, she gave De La Cruz a scarf.
A man answered the door for an address listed in public records under Jian's name and confirmed that his loved one passed away but declined to provide his name or to be interviewed.
"I'm very sad," he said.
, 64
, 64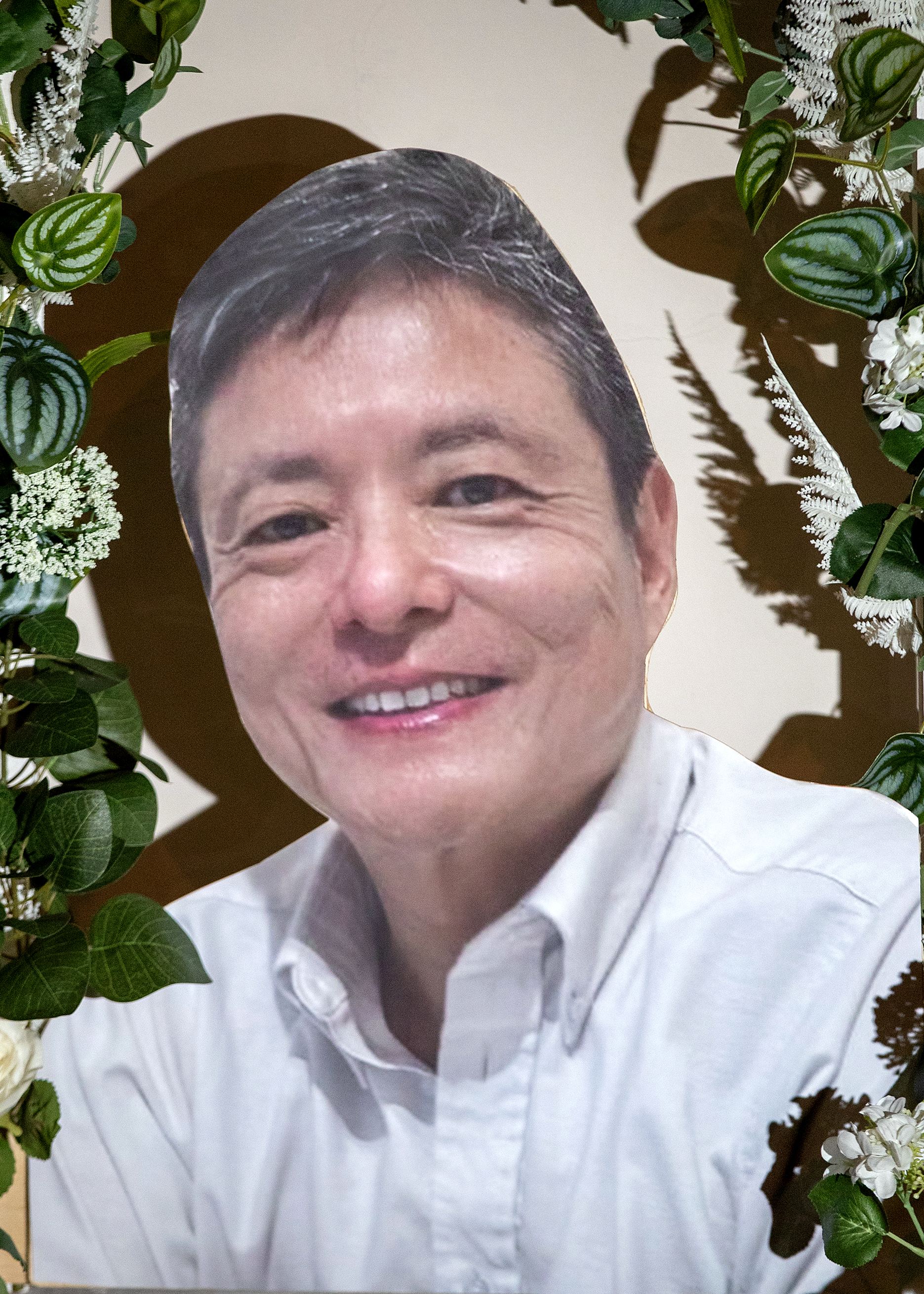 Yu was originally from Taiwan, according to his sons — one of whom declined to be interviewed further but called his father a "private person." The elder Yu was living in the U.S. with a green card and remained a citizen of Taiwan, according to Amy Wang, the director of the Taipei Economic and Cultural Office in Los Angeles.
In an interview with the New York Times, a different son said that Yu had recently started school to become a pharmacist.
"He was 64 years old and retired, but he was exploring his second career," Yu's son told the New York Times. "I really admire him for that."
That son said Yu was close with his family, having just celebrated the Lunar New Year together hours before the shooting.
"When I first found out, I just could not believe it. Now, the sadness is growing," he said. He said he didn't know his father to be a dancer, but knew he had planned to meet up with friends to celebrate the upcoming holiday.
"Let us come together stronger as a family and community. Let us make sure that beyond this moment, we continue to dance and create spaces for joy."
Muoi Dai Ung's family
Yau, also known as Charlie, was a "caring father, uncle, brother and friend," according to a statement from his family.
His family remembered him as a happy man who believed in living life to the fullest.
"Taking every opportunity to cultivate his love of music, dance and travel, he often expressed gratitude for life and reflected upon the lessons he learned," the statement said. "He treasured his friendships, and enjoyed spending time with the people he loved."
He was supportive of family, and his son remembered him as "generous with words of love and affirmation."
Yau was a dual Taiwanese and American citizen, according to Amy Wang, the director of the Taipei Economic and Cultural Office in Los Angeles.
Yau wasn't supposed to be at the Star Dance Studio on Saturday night. He had planned to go with three friends to other Lunar New Year festivities, but they couldn't find parking, according to Niu, who had been at the dance studio that night and spoke with Yau's friends. Niu asked to be identified only by his first name.
Yau and his friends ran into Ma, the manager of the studio, in the parking lot. Ma was trying to ensure that only people who were going to the Star dance studio event parked there. But Ma recognized Yau as a regular and let him park there. The group later joined the festivities inside, Niu said.
Yau didn't survive the shooting, but his three friends did.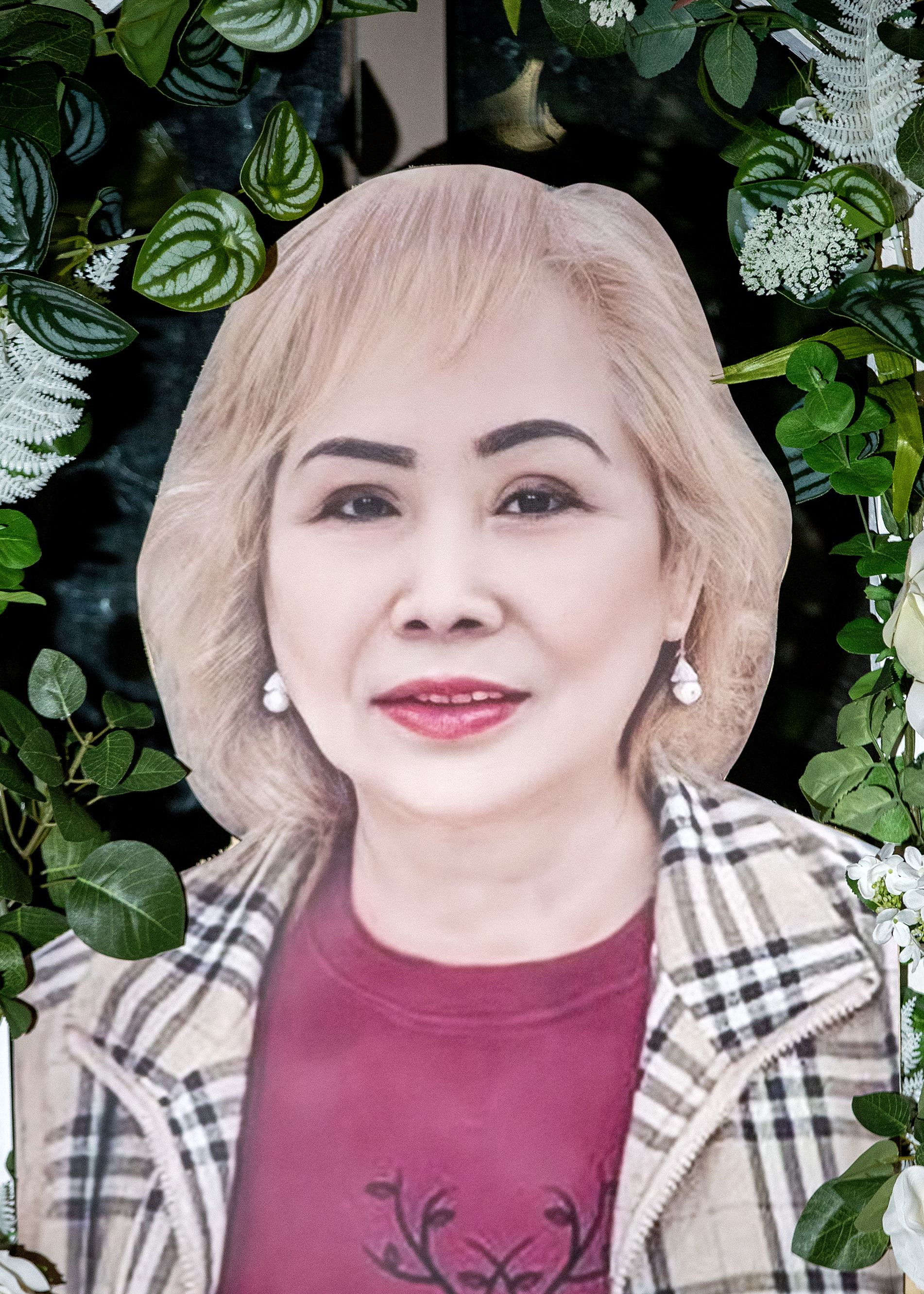 Ung was a refugee from Vietnam who found a strong and welcoming community in Monterey Park, according to a statement from her family read aloud by Monterey Park City Councilmember Thomas Wong at a public vigil Tuesday night.
"My aunt loved to dance. She also loved to eat and gamble. Sometimes, I hear, she even tried to do all three at the same time," Ung's family wrote in the statement. "Much like our community, she was complicated, messy, easy to love and sometimes hard to understand from the outside."
Though Ung didn't live in Monterey Park, she found a deep sense of kinship in the city "where the heart of the AAPI community beat strongest," her family said.
It took decades before she was able to immigrate to the United States to join other family members who had fled Vietnam in the 1970s and '80s. A daughter of Ung migrated to a different country, and they were reunited recently for the first time in many years.
Her daughter "has come to see her mother, and now to bury her," the statement said.
The relatives said they are processing pain, grief and anger, but asked that "we move forward in the coming weeks and months as a community with love and kindness, as antidotes to the violence we have experienced."
"Our family story has echoes all over our San Gabriel Valley community. Of war, migration, loss, love, hardship, hard work, pain, and joy," Ung's family wrote. "Let us come together stronger as a family and community. Let us make sure that beyond this moment, we continue to dance and create spaces for joy."
, 63
, 63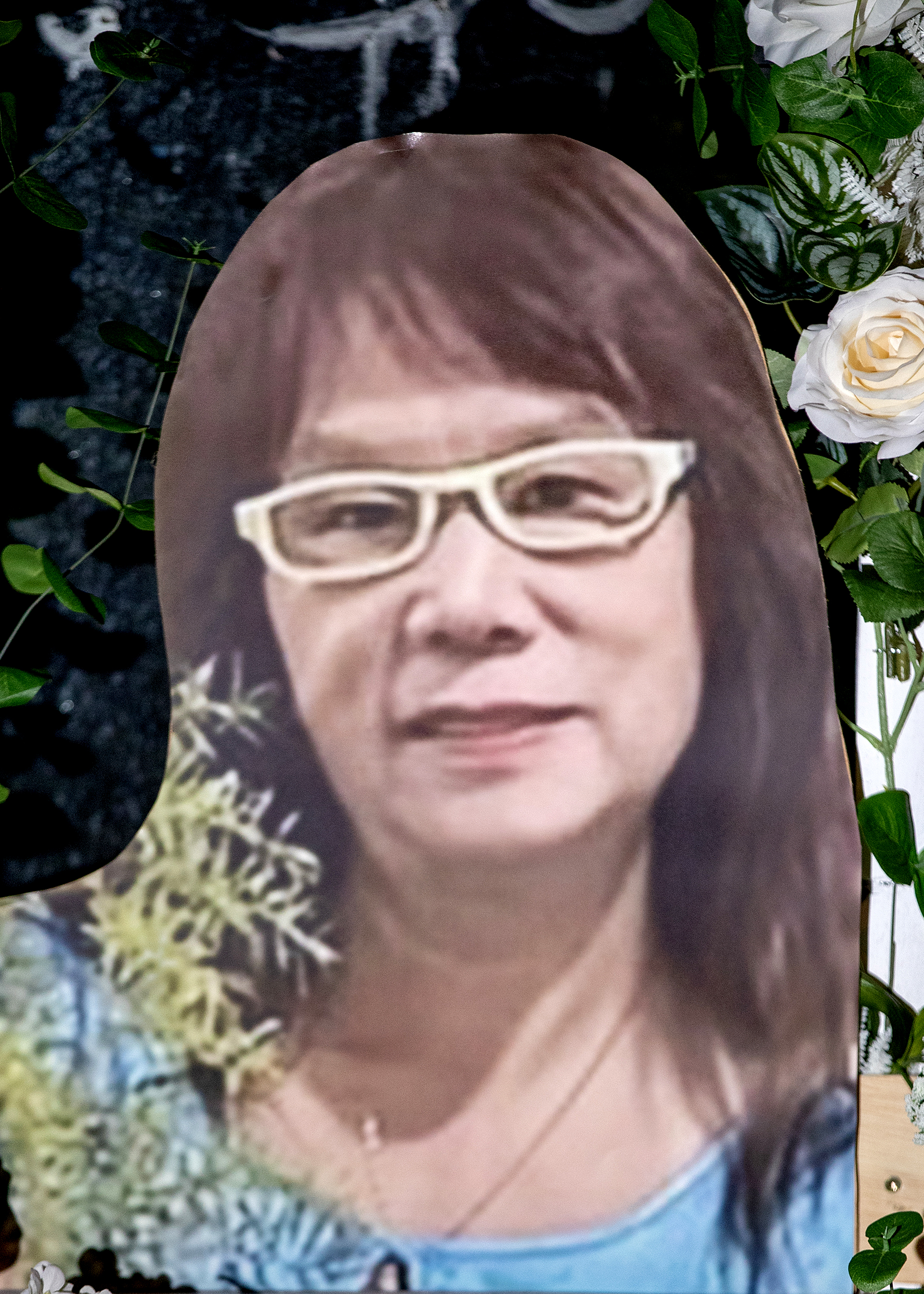 Li was a grandmother who was "a pillar of strength and optimism," her daughter, Min Yi, wrote in a GoFundMe account.
She said her mother was never knocked down by life's "many twists and turns" but was tragically taken by the "untimely fate of wicked gun violence."
"Stolen is the grandmother whose granddaughter fell asleep many a night nestled in between her loving arms. Taken away from us is an opportunity for her grandson to ever feel her love and warmth," Yi wrote. "May she now rest in peace ... and stay forever in the hearts of the living."
In addition to Yi, her only daughter, Li is survived by two sisters, a brother and two grandchildren, the family said. Most of Li's family are in China, so the GoFundme fundraiser will help relatives travel to California for the funeral.
"Unfortunately an evening that should have been filled with light, love, and celebration was cut short by a mass shooting," Li's nephew wrote in the fundraiser's description. "The family is devastated by this tragic event due to senseless gun violence."
Yi thanked the community for support, prayers and kind words since the tragedy. "The solidarity in the Asian community is strong and we will persevere," Yi wrote.