Orange County fire watchers go virtual due to pandemic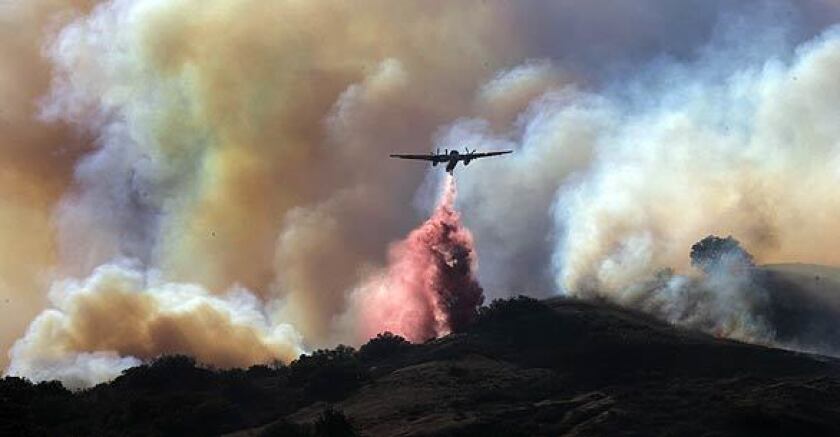 Fire watchers tasked with helping prevent wildfires in Orange County will use virtual monitoring due to the COVID-19 pandemic.
Orange County Fire Watch is using the virtual program in conjunction with its normal in-person monitoring activities.
OC Fire Watch is managed by Irvine Ranch Conservancy for OC Parks and the cities of Irvine and Newport Beach.
Tony Pointer, the conservancy's fire watch manager, said the new system is crucial to keep volunteers safe, while maintaining adequate wildfire monitoring.
"This year, because of the COVID challenges, we wanted to recognize that there were individuals who needed to shelter at home and be safe at home while they still wanted to volunteer," Pointer said. "We had been using the alert wildfire cameras for the past couple of years in the operations center for situational awareness.
"We expanded the role of those cameras to assign volunteers different camera feeds for them to be able to monitor at home and report off the camera feeds if they saw smoke or fire activity."
There are about 350 fire watch volunteers. Fire watchers are used on red flag warning days, which are issued when temperatures, humidity levels and strong winds increase the risk of a fire.
OC Fire Watch volunteers monitor 36 different locations throughout the county from 9 a.m. to 5 p.m. In-person watchers take two-hour shifts and virtual watchers take four-hour shifts.
Pointer said there are about 50 volunteers out in the field at any given time during a red flag warning. Now, there will be 10 to 15 virtual fire watchers in addition to those 50.
The Newport Beach Fire Department has responded to 13 wildfires burning throughout the state of California in the span of 43 days.
Virtual watchers can use computers or tablets to monitor the camera feeds. Pointer said the method for monitoring is much different when done virtually.
Only some of the cameras rotate. They also are not zoomed in and take a more broad view of the area.
Virtual fire watchers will monitor up to four camera feeds, normally from different areas.
"We encourage them to not have additional distractions," Pointer said. "It is key for them to, if they see smoke or fire, they can potentially locate that without having to wait for the camera to swing back around, which could take a minute or two."
This year's fire season has already been the worst in California history, with six of the state's largest fires ever recorded.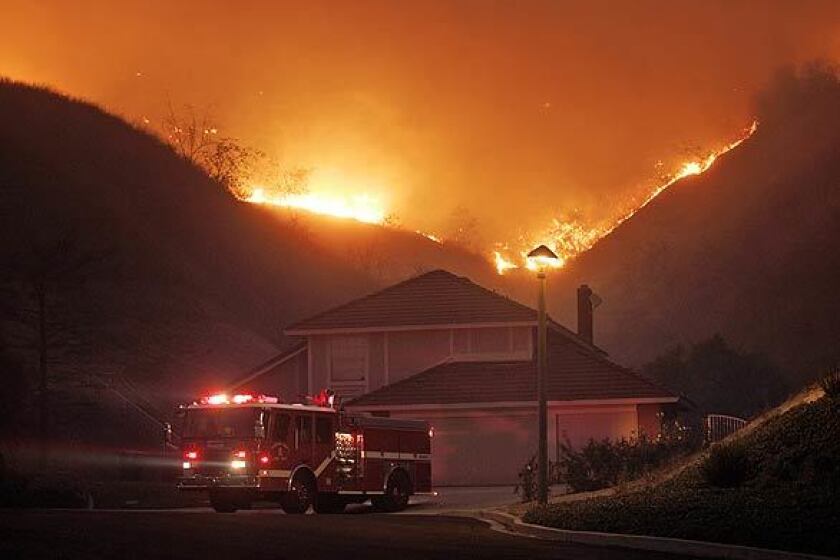 Pointer said that while Orange County, like the rest of Southern California, doesn't have any big timber like more northern parts of the state, it poses just as big a risk as other counties for significant wildfires.
"Given the growth, the wildland-urban interface with the residential and business areas that are interspersed amongst our open space, we are just as susceptible to these types of fires that are happening throughout the state," Pointer said.
Pointer said fire watchers are crucial in spotting and reporting fires before they spread. Fire watchers in the field also regularly report medical emergencies, as many in the field are located at trailheads.
"Already the counties around us have had fairly sizable fires and Orange County has not," Pointer said. "Every few years, Orange County has a sizable or catastrophic fire."
---
All the latest on Orange County from Orange County.
Get our free TimesOC newsletter.
You may occasionally receive promotional content from the Daily Pilot.