Surf-leisure designer Cynthia Rowley opens second California boutique in Newport Beach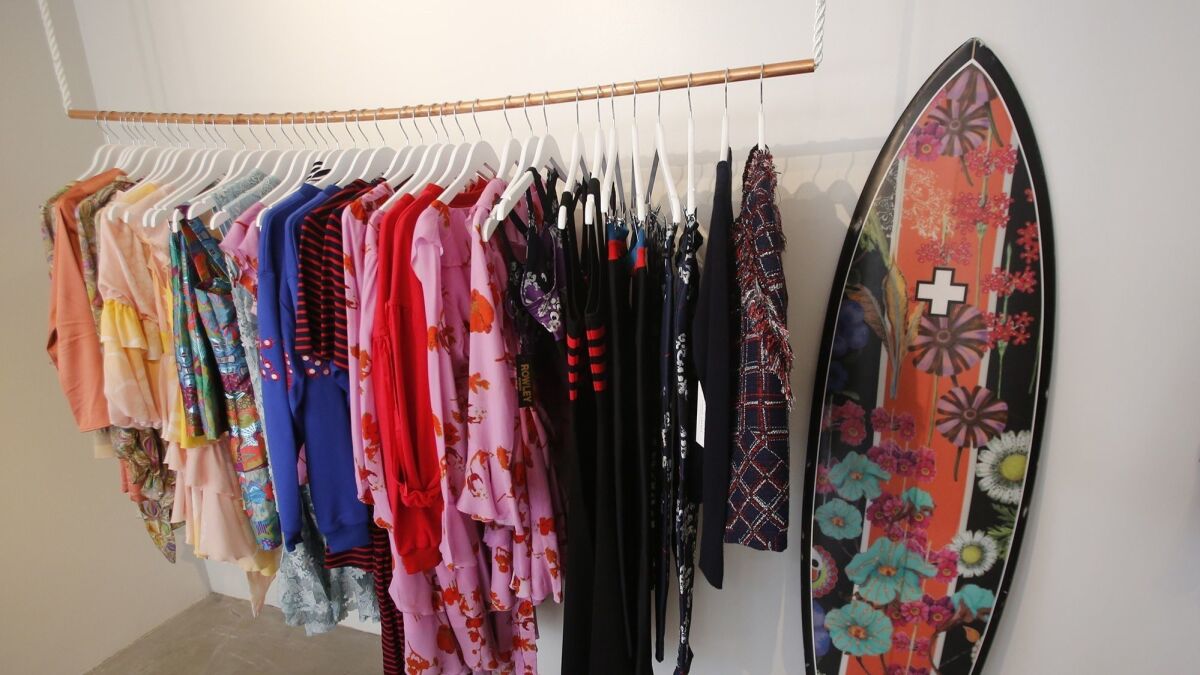 Cynthia Rowley's vibrant swimwear, wetsuits and free-spirited dresses seemed destined for a place like Newport Beach.
The fashion brand opened its new 1,526- square-foot retail store at Lido Marina Village on April 10.
Rowley, who lives in New York's West Village, said her brand's expansion to the West Coast with a recent Malibu pop-up location sparked the company's interest in opening more stores along the coast.
"Newport's location and charm is the perfect locale for our CaliYork lifestyle," Rowley said. "But we're not stopping here, one more store is set to open late September. Our e-comm and social media has been really strong in California and our focus on surf/swim naturally fits with Newport's vibe."
The Newport store is also selling Beau Lake stand-up paddleboards.
For summer, Newport customers can expect flirty summer dresses, casual CaliYork sweatshirts, fitness and beachy separates and wetsuits, Rowley said.
"Nothing is too fussy, it's a very relaxed vibe," she said. "If I could sell ice cold beer along with the collection, I would."
She said having a store in Newport is helping the brand ramp up its performance surf collection.
"If I could design a wetsuit every day, my life would be amazing," she said. "We just did our first men's collection with my friend Garrett McNamara, who broke the world record for biggest wave ever surfed. I love the collection — board shorts in a million prints, cool sweats and gnarly tees."
Rowley said the fashion line has many new collaborations on the horizon, including an exclusive swim and surf collaboration with Goop, Gwyneth Paltrow's lifestyle brand; sneakers and slides with shoe company the Greats; and female surfers designing their dream wetsuits.
Kloe Colacarro, senior vice president of retail innovation at DJM Capital Partners, which owns Lido Marina Village, said the retailer fits in well with the shopping center.
"Given Cynthia's affinity towards water culture, surf and fitness, she and her designs were a perfect complement to the collection of boutiques and restaurants at Lido Marina Village," Colacarro said.
Jessica Peralta is a contributor to Times Community News.
All the latest on Orange County from Orange County.
Get our free TimesOC newsletter.
You may occasionally receive promotional content from the Daily Pilot.