Orange County trust to begin funding affordable housing projects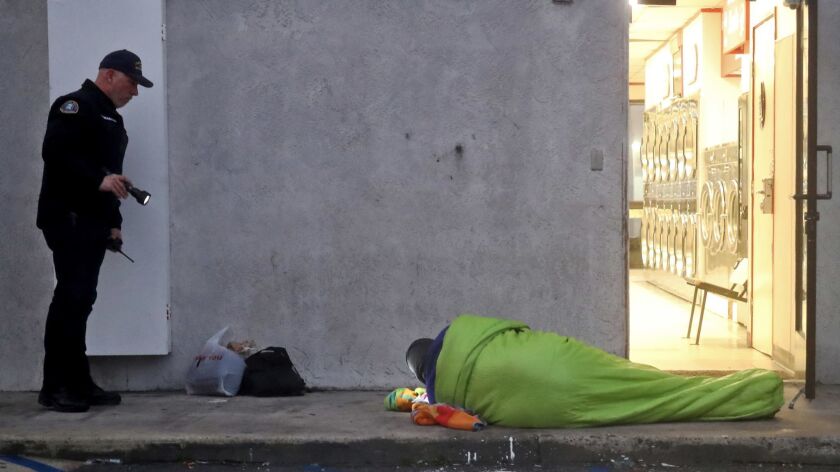 In an effort to fill an affordable and supportive housing deficit in Orange County, business leaders announced this week that a revitalized Orange County Housing Trust will begin funding more units for homeless and low-income individuals.
The Orange County Business Council and NeighborWorks Orange County, an affordable housing assistance nonprofit, are retooling the nonprofit trust, which was founded in 2010 to help fund workforce housing and lending to affordable housing developers.
The trust has been operating on $2 million since its incorporation but will expand its funding and scope under the new partnership. The renewed trust this week received its first grant, $5-million, from Disneyland Resort.
As the county continues its move toward providing 2,700 more units of permanent supportive housing over the next few years, partnership leaders say it can play a vital role.
"Every community needs to step up, and every business in those communities now can play a part," said Lucy Dunn, president and chief executive of the Orange County Business Council.
With increased focus on homelessness countywide due to a lawsuit filed last year by homeless advocates, Dunn said the business community needs to play a role in combating the crisis.
The Orange County Housing Trust will be a vehicle for private businesses to direct money to affordable housing projects. The Orange County Housing Finance Trust — formed last year — has a similar mission to fund affordable and permanent supportive housing, but it's run by the county and cities and largely relies on public money.
Dunn said the council chose to get involved with homelessness because it's not "a good indicator for a county trying to attract and retain high-paying jobs and companies," and there's also a duty to caring for those who have fallen through the cracks.
"Every community must step up and take care of its most vulnerable," Dunn said.
Helen O'Sullivan, executive director of the Housing Trust, said the nonprofit will provide funding needed for projects that have already fulfilled majority funding.
The trust is expected to contribute about $1.5-million to a 102-unit affordable housing project at Manchester and Orangewood avenues in Anaheim. Groundbreaking for the Jamboree Housing Corp. project is slated for 2020.
For information, or to get in contact with the trust, visit ochousingtrust.org.
---
All the latest on Orange County from Orange County.
Get our free TimesOC newsletter.
You may occasionally receive promotional content from the Daily Pilot.