How a Broadway dancer tapped into his childhood love for folk opera and became one of Vietnam's most promising new directors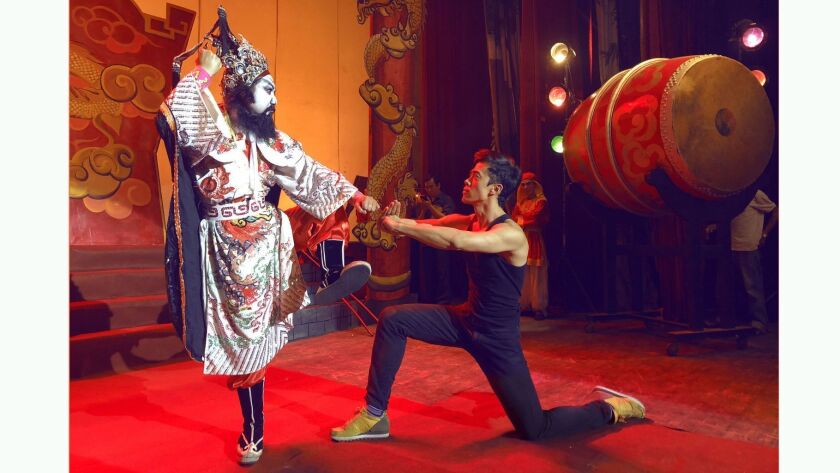 Ken Nguyen knew about "Song Lang" for almost a year before he was able to see it in May at the Los Angeles Asian Pacific Film Festival.
"I kept hearing industry people in Vietnam tell me over and over again how great it was," he says, "but I'm not one to buy into the hype, so I wanted to see it myself."
Leon Le's drama, which follows the relationship between a gangster and an opera star in 1980s Saigon, premiered in Vietnam in November. It's currently traveling to international festivals where it's collected 20 awards and counting.
Nguyen, a Vietnamese American producer based in Los Angeles, jokes that he probably knows 80% of the tight-knit film community in Vietnam, which is largely made up of Vietnamese American creatives from Orange County's Little Saigon and Los Angeles who returned to Vietnam to help revitalize the film industry.
But Le is a relatively new addition to the scene, because for the last couple decades — while Nguyen and his filmmaker friends like Ham Tran ("Journey From the Fall"), brothers Timothy and Tony Bui ("Green Dragon," "Three Seasons") and the late Stephane Gauger ("Owl and the Sparrow") were entrenched in the industry, at one point co-creating the Vietnamese American film distribution company Wave Releasing — Le was in New York working as a dancer, singer and actor in musical theater.
Though Le has made short films, including 2012's "Dawn" and 2014's "Talking to My Mother," "Song Lang" is his first feature.
Now that Nguyen has seen "Song Lang," he's trying not to speak too grandly of the film, lest he also sound like he's over-hyping it.
But he can't help himself.
"For this kind of filmmaking to come out of Vietnam is something that I've been waiting a really, really long time for," he says. "In Vietnam, you get a lot of rom-com, action and horror, but you don't get these types of dramatic films … It's almost like 'Moonlight.' If this was an American film, with its big stars, and it being a period piece about music of the old country, this would be an Oscar-contending movie."
When Leon Le was growing up in Saigon in the '80s, he desperately wanted to be an opera performer. This was during the second golden era of cải lương, a form of modern folk opera that originated in southern Vietnam that first became popular in the 1930s during the French colonialist period and was revived after the Fall of Saigon in 1975.
"I was so obsessed, my parents were really nervous that I was going to quit school and join the troupe," Le says. "That's the culture of cải lương. It's usually kids from the countryside from very poor families who leave home."
Le remembers cải lương was all over television and the radio, and he would recreate the plays with his friends. He would also sneak out to go see the live shows.
"At first, I was too young to get in, but I was quite tall for my age, so I was eventually able to get in," Le says. "Sometimes it was so packed that I'd just stand outside and watch it from outside."
Le was 13 when his family moved to Santa Ana. His parents had stayed behind after the war to take care of his grandparents, and eventually, their extended family, who were already living in the U.S., sponsored them to come over.
He was excited about moving to America but figured his dreams of doing cải lương in Vietnam were dashed.
"I brought all my cassette tapes, albums and photos of the opera artists, thinking in my head, `What if one day I need to make costumes and perform?'" he recalls. "I'll need references to show people in America to make them."
Le still remembers the first time he arrived on Bolsa Avenue in the heart of Little Saigon.
"I was like, 'This is America?' " he says of the diaspora that encompasses sections of Garden Grove, Westminster and Santa Ana.
He had expected the skyscrapers of New York, a bustling city where everybody is walking on the streets. Instead, the houses were low to the ground, and everywhere he went, everyone around him was Vietnamese.
"I was just like, 'I can't believe we took a 14-hour flight and didn't go anywhere,'" he says. "This is just like Vietnam."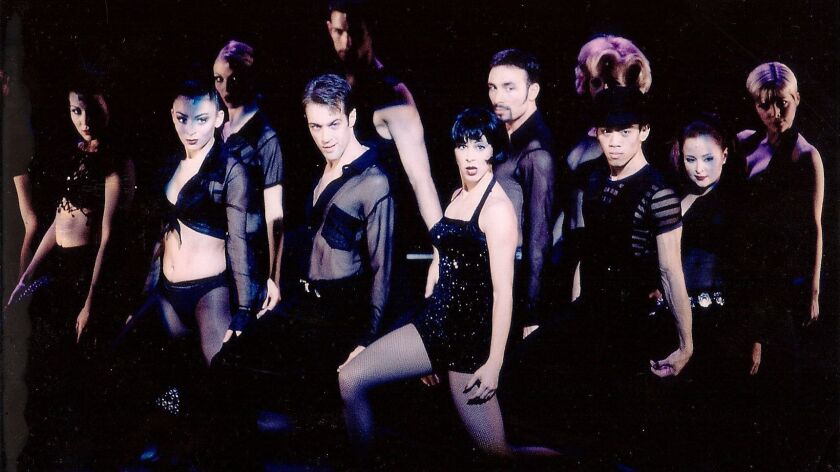 In high school, he discovered musical theater, when he saw a recording of "Miss Saigon," and thought "Ooh, American cải lương. Perfect!"
He eventually moved to New York, where he performed on the Broadway stage and joined national touring companies. He also did smaller dinner theaters and performed at Disney World.
Eventually, he began to feel less fulfilled as a dancer.
"I think the older you get, the more you have an urge to be more in control of your career and your creativity," he says. "And instead of helping other people realize their visions, I wanted to do my own projects. I had my own stories I wanted to tell."
About 10 years ago, he wanted to go back to Saigon, which had been renamed Ho Chi Minh City, and produce a live cải lương show. But he was disappointed to find that by then, it was an unrealistic ambition.
Even if he was willing to take a financial loss, it was a hard sell to ask actors to devote the intense amount of rehearsal time needed to create the type of quality show that Le would have wanted to make.
The art form was dying, and the audience just wasn't there anymore.
"A lot of people, for so many years, saw so many watered-down versions of cải lương that they're starting to forget what it was like during the golden era," Le says. "These young kids only see the really bad imitation of cải lương on TV that the government is only halfheartedly investing in."
But he continued working on his "Song Lang" script, inspired by Năm Cam, a notorious gangster who was known for his love of his nation's folk opera.
"Whenever cải lương performers were in need of money, they came to him, and he helped them put on shows," says Le. "I liked the idea of a gangster who is from a different world but has appreciation for art, and then the art has the power to connect and touch people from all works of life."
Emcee-turned-actor Liên BỈnh Phát plays the gangster Dung, while pop star Isaac plays the opera performer Linh Phung, which is incidentally director Le's birth name. (His parents changed it when they adopted him at six weeks old.)
At first, Dung is a merciless debt collector threatening to shut down the opera company, while Linh is the bleeding-heart young actor swearing he can find the money they owe if Dung just gives him a little bit more time. The two eventually develop an unexpected friendship — and eventually, a mutual attraction.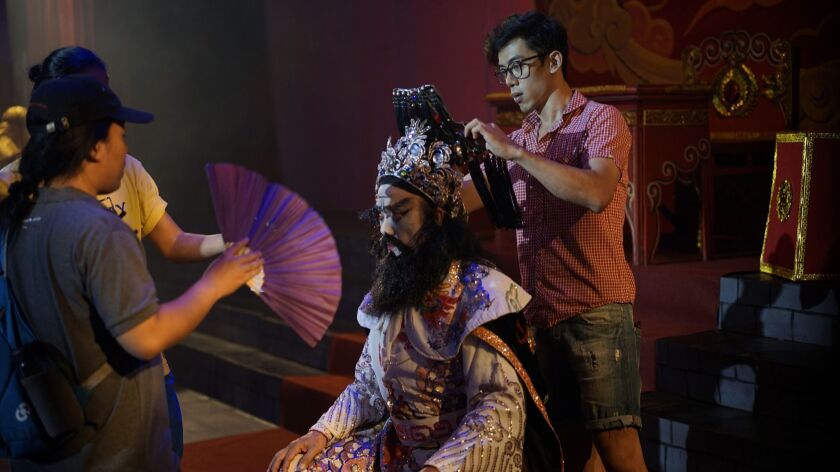 When the trailer first came out in Vietnam, Le says that many locals thought it was a movie about Peking Opera.
"It's so sad and heartbreaking," he says. "This is your own culture and you don't even know it. This should be in your blood."
He doesn't even expect young people to be able to fully appreciate the art form anymore. He just wants them to be proud that it's Vietnamese.
When "Song Lang" was first released in 2018, it coincidentally coincided with Vietnam's celebrations of the 100th anniversary of cải lương.
"Maybe it was meant to be," says Le. "We're being blessed."
"As I was watching it, I kept thinking to myself, I really think this is the beginning of one of our master filmmakers," says Nguyen, who says it's one of his favorite films to ever come out of Vietnam.
"There are a lot of talented filmmakers, but I feel like 'Song Lang' could've only been made by me," says Le, who even wrote the pivotal song performed at the opera during the climax of the film.
"Even though it's a tiny film, I'm proud of it because it's been brewing in me for 30 years and [now] I've been able to live out this childhood dream of being a part of cải lương."
Support our coverage by becoming a digital subscriber.
For more news and features about Orange County, visit TimesOC.com or follow us on Twitter @timesocofficial.
---
All the latest on Orange County from Orange County.
Get our free TimesOC newsletter.
You may occasionally receive promotional content from the Daily Pilot.