Student-run InSight Magazine explores poverty and inequality in Southern California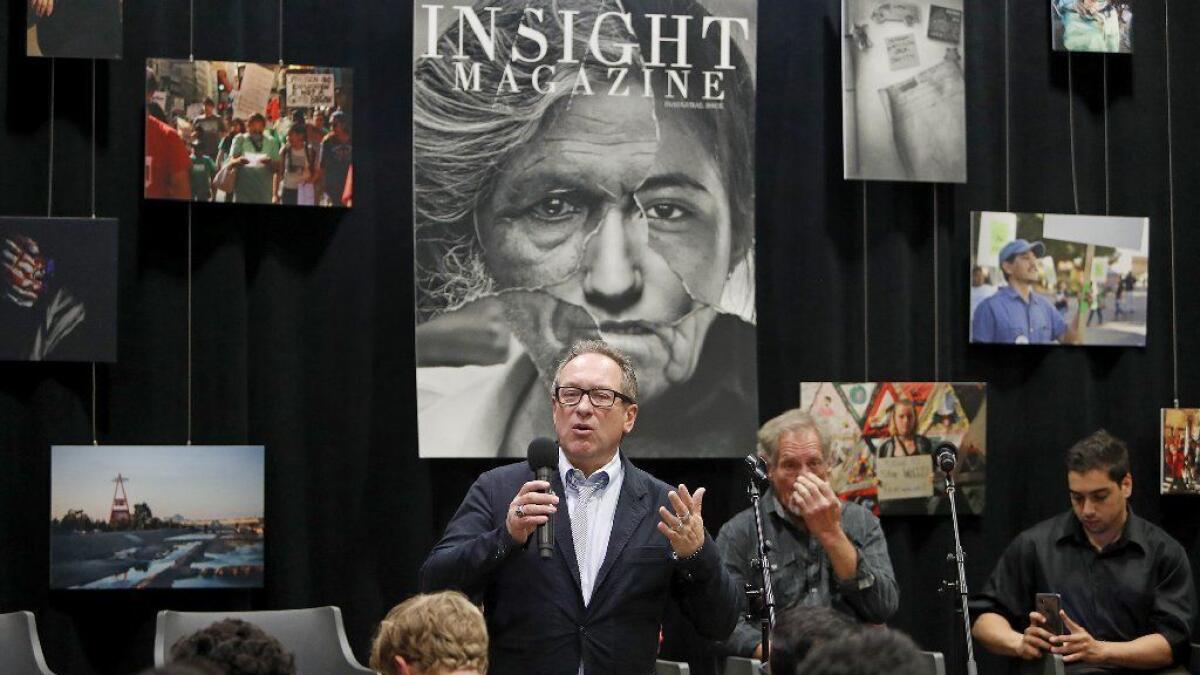 Aditi Mayer surveyed the gathering crowd in the Viewpoint Gallery inside UC Irvine's Student Center.
She alternated between craning her neck and subtle pacing as the room began to fill up before the start of InSight Magazine's launch event on April 24. The student-run publication out of UC Irvine's Blum Center for Poverty Alleviation focuses on poverty and inequality in Southern California.
Racks displaying the magazine's glossy cover acted as bookends to a row of chairs awaiting guest panelists ranging from activists and social workers to writers and attorneys. Photographs illustrating the magazine's stories decorated the backdrop while a short documentary explaining the magazine's vision played on a silent loop on the adjacent wall.
"It's not about you being a savior for anyone, it's about you engaging with poverty and understanding how poverty is constituted, regulated and lived," said Mayer, InSight Magazine founder and editor-in-chief.
The magazine's launch week of events put on by Mayer and a team of students consisted of a gallery reception and a panel on homelessness, a Q&A with UndocuMedia founders Ivan Ceja and Justino Mora, and an art and activism workshop led by artist Jenny Doh.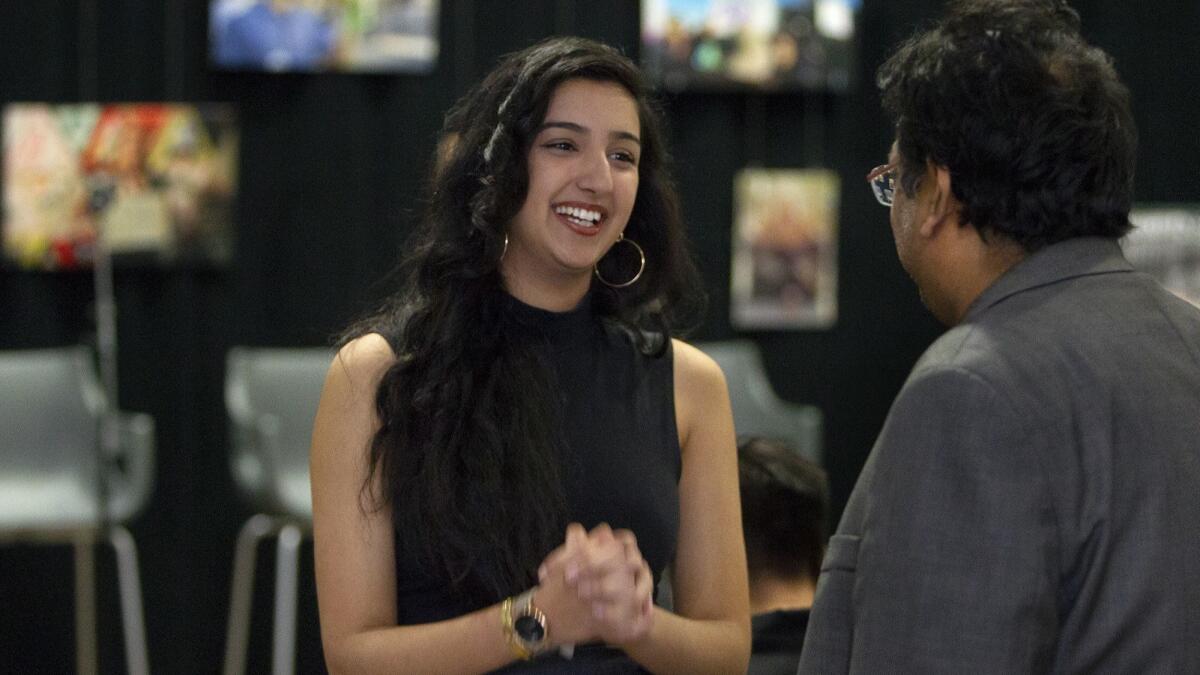 The kickoff event began with an address by Mayer's mentor and Blum Center Director Richard Matthew. The panel on homelessness followed, with a lineup of L.A. Catholic Worker activist Kaleb Havens, advocate and writer for the homeless Patrick Hogan, social worker Sheena Innocente, and attorneys Brooke Weitzman and Mohammed Aly.
Hogan, featured in the inaugural issue, tells of the death of a member of his Santa Ana riverbed homeless community.
"This is one of those things you're really proud of. Proud of yourself, proud of your team," said Sabrina Claros, the student photographer who helped illustrate Hogan's story.
Hogan's contribution represents one of Mayer's goals for the magazine: dissolving the idea of giving a voice to the voiceless and instead giving that power to the voiceless.
"Being in a university, I don't want to play into this ivory tower mentality of being able to speak on another's experience. Instead, I want to create a platform where people kind of narrate their own story," Mayer said.
InSight's first issue is the fruition of a year and a half's worth of effort, beginning as Mayer's brainchild. The literary journalism and international studies major found inspiration through her academic history, having explored some of the social issues plaguing Southern California up close.
"These face-to-face confrontations with human poverty developed the understanding that once you see these issues face-to-face, it really leads to negotiations of identity, of privilege, of responsibility and political allegiance," Mayer said. "That's something I really wanted to create a platform for, for other students to experience."
The initial InSight team expanded to roughly 35 students, ranging from journalism majors, like Mayer, to English and criminology majors.
Mayer hopes the magazine will aid in developing students' understanding of poverty's many facets.
"I think once students do develop that understanding, they can really speak back to their disciplines, whatever that may be," Mayer said. "And who knows, maybe something in the realm of poverty alleviation could tie into their long-term career trajectories."
Sara Teal is a contributor to Times Community News.
All the latest on Orange County from Orange County.
Get our free TimesOC newsletter.
You may occasionally receive promotional content from the Daily Pilot.