Laguna Beach progressing on executing wildfire safety plan, update says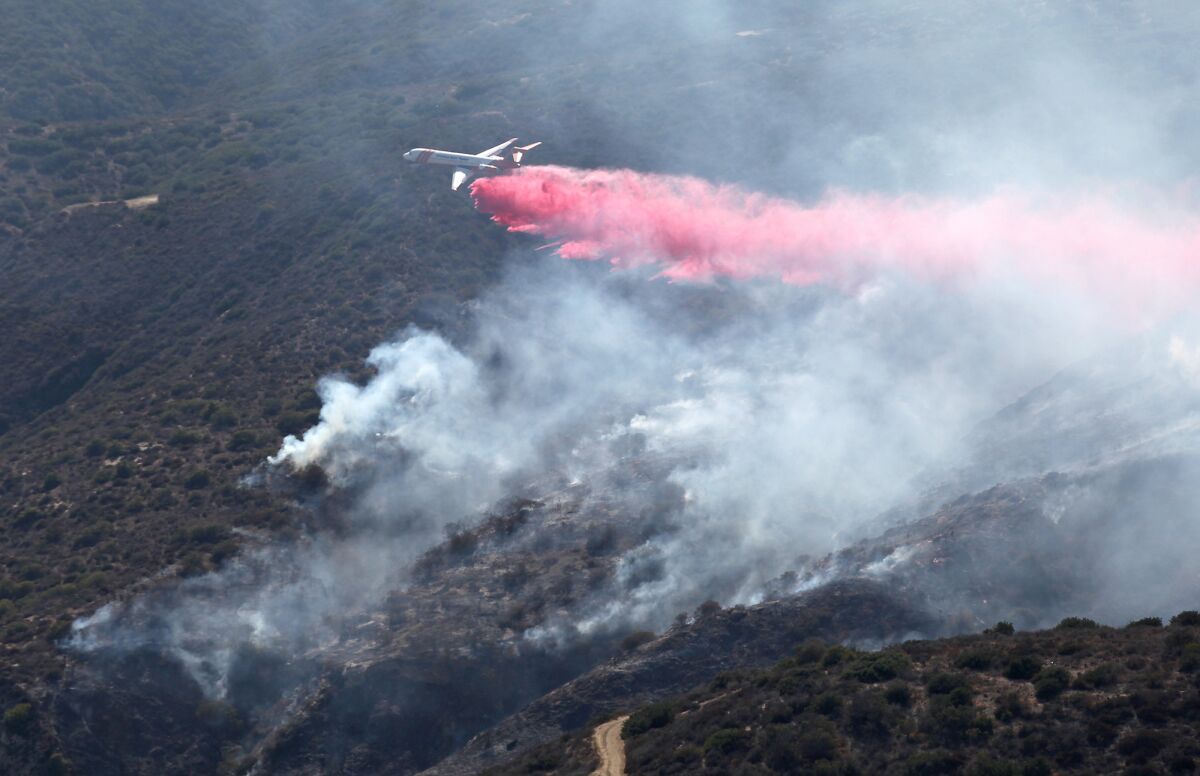 Of the 42 recommendations presented last summer by Laguna Beach's Wildfire Mitigation and Fire Safety Subcommittee, 29 are expected to be implemented over the next two years, according to the first quarterly update presented to the City Council on Tuesday night as Laguna tries to fortify against potential wildfires.
The report reviewed actions the city has taken in the past five months following the initial presentation and allocation of funding in July. The city has earmarked $23 million for the effort.
Several of the goals have already been completed, staff said, such as increasing outreach, identifying an alternate emergency operations center location and development of a plan to augment current procedures for non-safety resources on "red flag" fire warning days.
Laguna Beach is in the process of installing a citywide outdoor emergency warning system, with the first phase expected to be completed by February and the second phase in May.
Other projects — including placing utility lines underground and installing two fire-detection cameras — are expected to continue into the next year.
The council recently approved a contract for New York-based KLD Engineering to conduct an evacuation modeling study that is expected to come out in June.
The city also recently received $1 million from the state for fuel modification — removing, altering or replacing vegetation that could pose a fire hazard. Current fuel modification zone maintenance is continuing, and additional zones are expected to be completed in Laguna Canyon and Canyon Acres.
The second quarterly update is scheduled for March, staff said.
"When we adopted this, the council said, 'We really want to make sure this thing is appointed and doesn't just sit on the shelf,' " Mayor Bob Whalen said. "This will keep us accountable."
Much of Laguna Beach is designated as a very high fire hazard severity zone by the California Department of Forestry and Fire Protection, or Cal Fire, and the subcommittee reported in July that it is a uniquely dangerous place for a fire because of its 16,000 acres of open terrain, only three roadways out of town and an estimated summer population of 6 million visitors in addition to its 23,000 residents.
A fire in 1993 burned 14,337 acres in the city and caused about $528 million in damage.
---
All the latest on Orange County from Orange County.
Get our free TimesOC newsletter.
You may occasionally receive promotional content from the Daily Pilot.